Tweet
ION CLUB

RISCO DEL PASO, FUERTEVENTURA
The beautiful natural beach at Risco del Paso is located seven kilometres south of Costa Calma. Here at the centre you will find a large sandy beach, safe shallow water and wind throughout the year, which makes it a unique place.

CONDITIONS AND WHEN TO GO:
Best travel period March and April until October and November. In general Fuerteventura is an all year travel destination. Wind comes from sideshore to offshore from left. Directly in front of the centre in the lagoon, or around 100 meters east of the centre you will find shallow flat water, sometimes choppy.
The huge sandy beach and windsurfing spot is in a class of its own. The windsurfing speed track in front of the centre really lives up to its name. Depending on the tide there is a large shallow area in front of the centre, which is superb for intermediate sailors to practice waterstarts and jibes.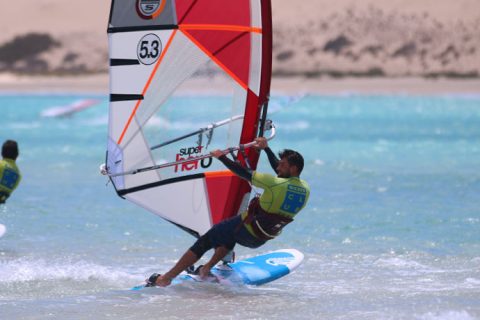 Windsurfers will find the centre equipped with the latest boards from Fanatic and North Sails rigs. There is a range of Freeride, Freestyle and Wave boards as well as a variety of North Sails. For beginners there are fifteen Fanatic Viper school boards and adequate North school rigs. Quantity of boards / rigs approx. 70 boards, 100 rigs sizes: 1.0 m² -7.3 S-type (cambered sails).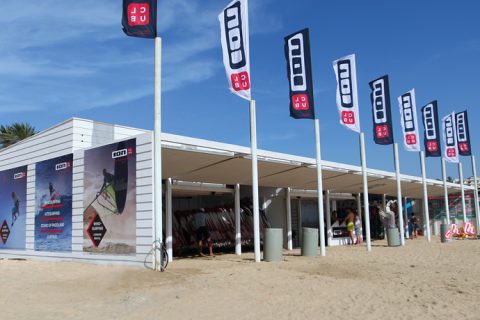 There are hotels in Costa Calma and guests can take our regular and free shuttle service between the centre in Risco del Paso and Costa Calma.
CONTACT
Ion Club
www.ion-club.net
tra[email protected]
+49 (0)881 9096 010