Tweet
Matteo Iachino joins the Severne International team.
Severne announce – "We are excited to announce the arrival of Matteo Iachino as a key member of our International Race Team. He will be our top racer on the new Severne Mach 1.
Being in the title race for the last 3 years, and with a win in 2016, Matteo has proven to be at the leading edge of the slalom fleet.
Matteo will be working closely with the Severne R&D team on the race sails and using these tools to win races in the upcoming season.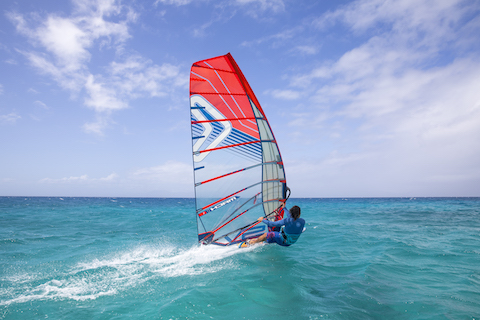 Matteo Iachino:
"I'm really happy to be joining the Severne team. It's never easy to leave the old way for the new. But after I had the chance to try the new sails I felt convinced with their performance and see them being the next winning step forward. Having talked with Ben Severne for the first time I could feel he really wants to build the fastest sails and he really wants to work hard towards this goal. Having a whole team fully focused on developing something different to win is probably the best feeling you could have when you're racing at a World Cup level. I've already been working with Gonzalo Costa Hoevel a lot during the board testing for starboard and I'm happy to start working with him on the sails as well. All of these factors together pushed me toward the decision of joining this team for the upcoming races.  I'm confident we will have a special season ahead! "
Ben Severne:
"It's a privilege to have Matteo riding our sails. There's lots of inspiration to build faster engines to power his future results.  Really excited to have him involved."
We are looking forward to see Matteo racing on the brand-new Mach 1 and wish him the best of luck for the 2018 season."