Tweet
MAUI ULTRA FINS NEW PRODUCTS: STYLE-PRO-3 AND STYLE-WEED-PRO
Two new fins released from Maui Ultra fins:
Photos by: MUF/Valentin Böckler
---
During the last 15 months Maui Ultra Fins have been busy with the development of two new freestyle fins: the Style-Pro-03 and the Style-Weed-Pro!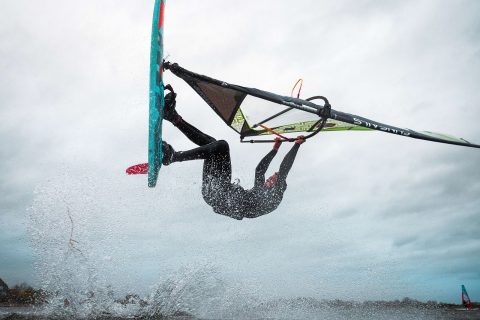 "Starting with the initial idea of making both fins even faster and slightly more grippy but without sacrificing on the sliding ability, we came up with new profiles and a new, innovative outline for the Style Weed Pro. The fins were intensively tested on the Baltic Sea, in the Canary Islands, Cape Town, Australia, Lake Garda and Aruba/Bonaire by our team riders.
Both fins are available right now in Powerbox and Deep-Tuttlebox (Foilbox) which has been optimized in design to reduce weight. US-Slotbox versions will follow shortly.
We also changed to red G-10 that is completely dyed through. That way the fins can shine red for live! We cannot wait to let your customers enjoy it!
Both models are high performance fins suitable for experienced freestylers who are looking for speed, grip and agility up to PWA level.
For your interest: The Style-Pro-03 will replace the "02"-version, the Style-Weed-Pro will be an additional model to the Style-Weed. We expect the more advanced sailors to change from the Style-Weed or Twin-Weed to our new weed buster for freestylers"
Details on sizes, box systems, prices and availability below!
https://www.mauiultrafins.shop/