Tweet
The Windsurfer's Christmas Gift Guide 2020
In June 1996 the Spice Girls released their first single, "Wannabe", with lyrics built around the theme of saying what they wanted, and what they really wanted. The effect was devastating, on my ears. Since then many believe, myself included, that none of us should have to resort to such drastic measures. And when it comes to broadcasting what we want, it should just be a simple list, and not an aural weapon, especially not one that would launch a pop career and make millions and millions of pounds. Therefore, to make things easy this festive season, there is a list below of suggested Christmas presents for windsurfers. Please use it, and keep us all safe from unwanted sounds. Yours sincerely, B. Humbug.

---
WERET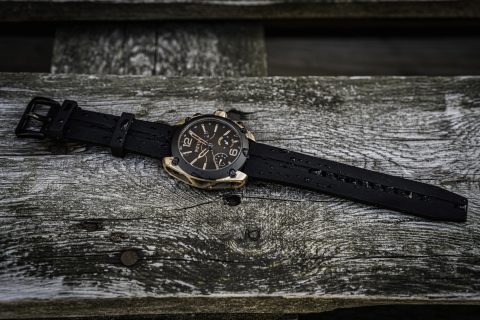 Want a Weret for Christmas? They tell us, "A Swedish piece, Weret is an analog smartwatch with real-time surf data by magicseaweed. Via the Weret app, you control what the dials show 24/7 – swell height/direction or the wind speed/direction with a glance at your wrist. Tide, temperature, barometer, and more are also available with just one click on the watch crown. Weret is made to last beyond the season, with timeless design, clean silhouettes, innovative techniques, and functional details. Combining traditional Swiss movement and modern Swedish design, it uses only the best materials and craftsmanship to enhance durability – perfect for a surfer's lifestyle. R.R.P. US $475, with free shipping worldwide. Follow us on Instagram: @weretsurfwatch." 
TRICKTIONARY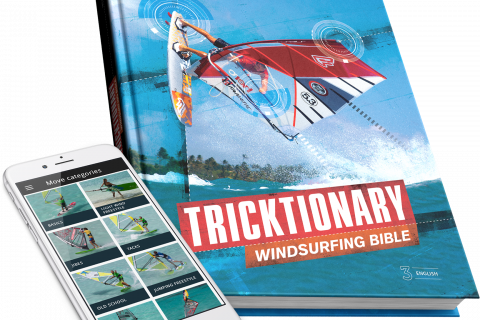 The Tricktionary crew have a great Christmas gift option, telling us, "The perfect present, ideal for every windsurfer, is our very popular coffee table instructional windsurfing book, the TRICKTIONARY 3. With 480 pages (188 pages more than Tricktionary 2) in 7 main categories, it never gets boring! Includes light wind freestyle, as well as focus moves such as the fast tack, power jibe, 360 and chop hop, as well as wave basics, latest power moves and a slalom chapter. The book also works perfectly hand in hand with the Windsurfing Tricktionary app (get a free month's premium access with code 'WSUK2020')! R.R.P. from €49.90." 
SURFBENT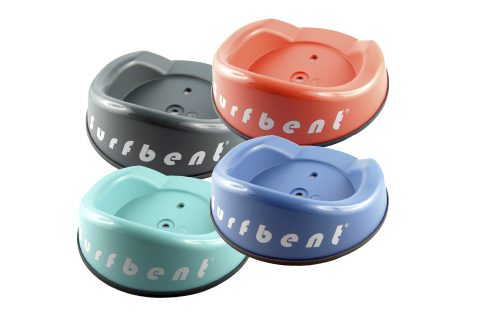 Want to protect a windsurfer this Christmas, then Surfbent say, "If you want to prevent your beloved board from getting damaged and avoid annoying repairs, the new Surfbent Windsurf board Protector (wbp) can help. The Surfbent wbp is made of a tough plastic material that attaches directly to the base of your mast and reduces the energy of the impact via the powerjoint or chord (energy reduction through deformation), so that damage to the nose is reduced or avoided. The mastfoot can be completely shifted in the mast track, so that sail and board can be trimmed optimally. Surfbent wbp is available in four colours, weighs approx. 340g, and can be mounted on any board with a mastfoot up to 122 mm diameter. The price is €68 Euro – cheaper than most board repairs".  
LIP SUNGLASSES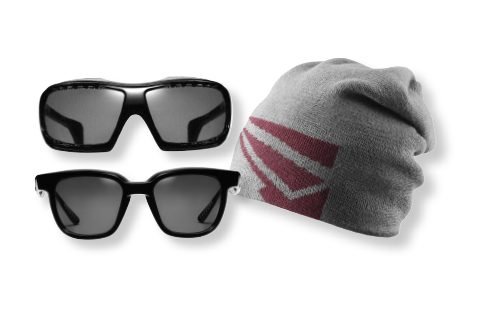 LiP Sunglasses tell us "Keep your head warm and eyes protected over the winter months. Buy any Typhoon Watershades over the holiday season and receive a complimentary LiP Beanie woth £18. LiP Sunglasses also offer 8 Jazz model variations with a wide variety of frame and ZEISS lenses to choose from (polarized / multilayer mirror / gradient). Typhoon Watershades range in price from £165-£173 and Jazz model ranges from £76 -£110. "
RED ORIGINAL WATERPROOF PRO CHANGE ROBE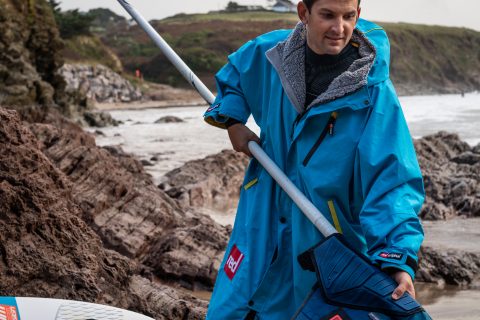 Keep cosy this Christmas say Red Original, telling us, "Extend every session on the water with the Red Original Waterproof Pro Change Robe. Softer, lighter and packs down smaller (fits in a 10 litre dry bag) than anything else on the market. It's also packed full of features: stretch side panels to aid changing; waterproof chest pocket for easy access to your valuables; wind baffle over the chunky 4 way zip & moisture wicking fleece fur lining all aid you to get warm, stay dry and keep covered, before during and after getting on the water. Available in 3 sizes, 4 colours and short or long sleeve options to suit any sailor. R.R.P. from £109.95." 
OTC GIFT VOUCHER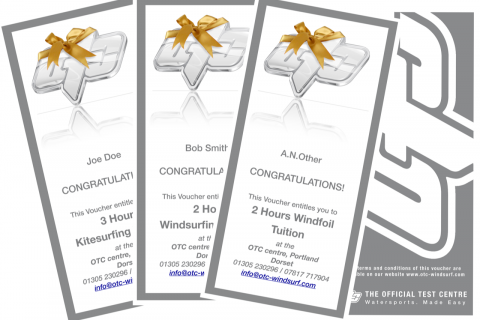 The OTC have Christmas sorted, telling us, "Wind-foiling, wing-foiling, Fliteboarding … or just pure, dreamy unadulterated windsurfing! Whatever your interest or motivation, the Official Test Centre has the gift voucher to cover it. Portland Harbour is an absolute Mecca for windsurfing, with some of the most consistent winds, a long safe sandbar and perfect flat water, making it the perfect arena to progress. And the same assets have quickly established the harbour as one of the premier locations for foiling too, in all its forms. Give us a call on 01305 230296 / 07817 717904, email: [email protected], or visit our website: www.otc-watersports.com" 
SUBSCRIBE TO WINDSURF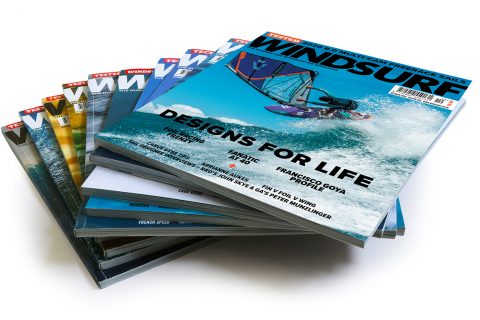 In our office at this time of year, as we gather round the two bar electric heater, wondering how many Turkey Twizzlers we can eat this Christmas, we often think, there really can't be a better time to give someone a subscription to 'Windsurf' magazine as a festive present. It's a way to thank the person who at key and important moments in your life when you need a hand, goes windsurfing instead. And it guarantees they will have something good to read with their cup of tea when they come home too. If you do want to do the right thing, and we as unbiased journalists with bills to pay would encourage you to do so, then the world's number one windsurf magazine with the best features, test reports and technique articles all delivered to your door ten times a year – is available at the bargain price of £51 for UK postage, Europe £71 and rest of world £81. It's also available in a multi format digital subscription for £27.68. Check out www.windsurf.co.uk/subscriptions/ for more.