Tweet
WINDSURF MAGAZINE #355 MAY ISSUE ON SALE NOW
The MAY 2016 Issue of the world's only monthly English-language windsurfing magazine is out now!
---
Subscribe or buy your copy here in either Digital or Print versions!
(Prices include delivery anywhere globally 10 times a year.)
---
The .com issue – Is the internet good or bad for windsurfing? – John Carter asks the pros, Traversa unplugged in Mozambique, disconnected in Tasmania – off grid adventure with Flo Jung, South Cornwall waves – Praa Sands explored, Azores travel, Windguru founder interview, Maui Ultra Fins new weed/shallow water fin lowdown, Summer wetsuit guide, Slalom test: 115l. boards & 7.8m 3-cam sails and part two of Harty's onshore tips.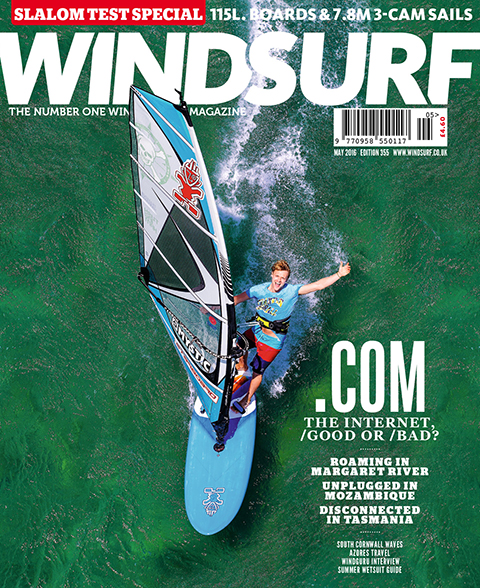 BIG JUICY READS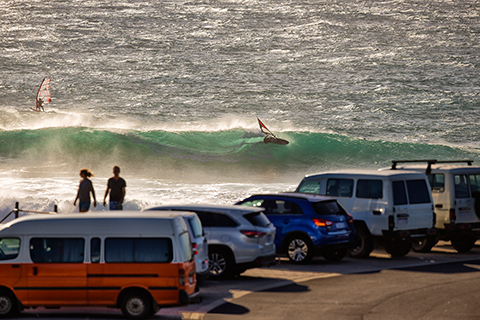 THE LATE SESH
John Carter hooks up his Iphone to roam in Margaret River in the company of Scotty McKercher and Philip Koester, finding a break that tests the best but still remains a beauty worth detouring for.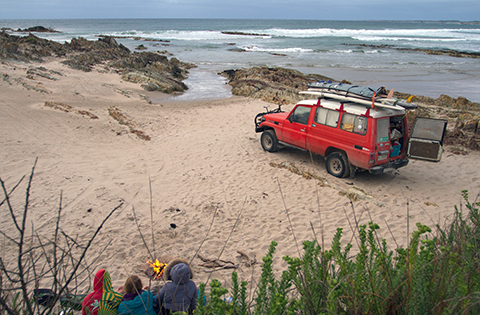 TASMANIA  
Flo Jung disconnects from the internet in a journey to the ends of the earth in Tasmania to find the wild roots of a windsurf trip again.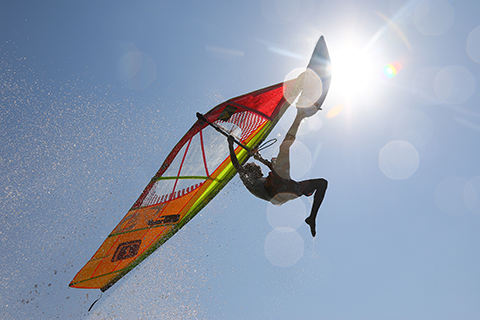 TRAVELLING FREE 
Thomas Traversa, Jules Denel and Gilles Calvet travel to Mozambique to windsurf but along the way discuss social media and its outcome on our windsurfing world.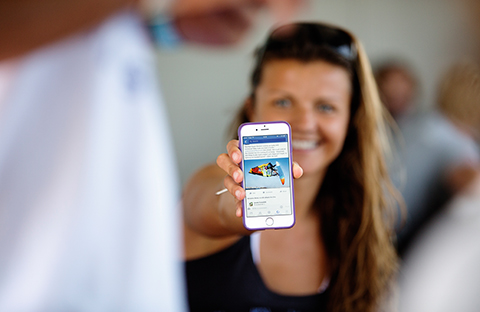 CYBERSAILING
John Carter recruits John Skye, Chris Murray, Chris Pressler and Guy Cribb for a both hilarious and thought provoking discussion on the good and the bad of the internet's impact on windsurfing.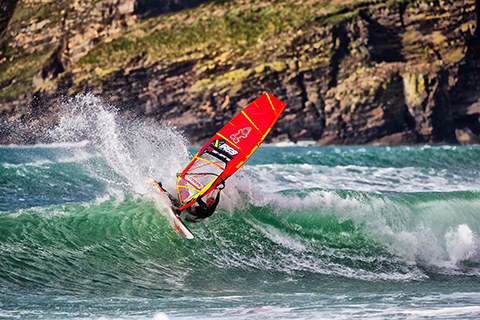 DUTY FREE – THE MOTLEY CREW RAID OF PRAA SANDS
Timo Mullen and Ian Black set out to find the windsurfing treasure of South Cornwall; explorer in chief, John Carter, tells the salty tale of their voyage.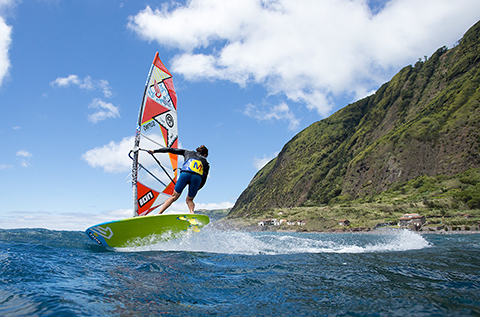 AZORES
The Azores is within easy reach of Europe and offers verdant lands and rich coastlines full of exuberant life. María Andrés and Emilio Galindo tell their story of finding a paradise only a few hours away but still having all the adventure you could wish for.

GEAR SHED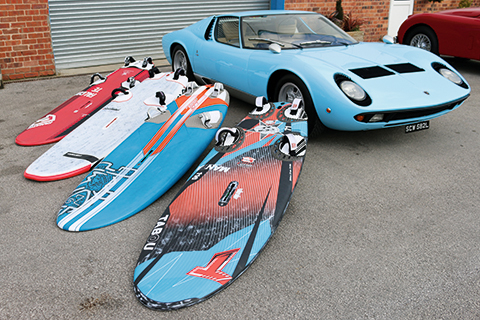 115 LITRE SLALOM BOARDS
Our testers review the high octane hulls of the slalom race course.
FANATIC FALCON TE 112,
RRD X-FIRE V8 114,
STARBOARD ISONIC CARBON REFLEX 107,
TABOU MANTA 71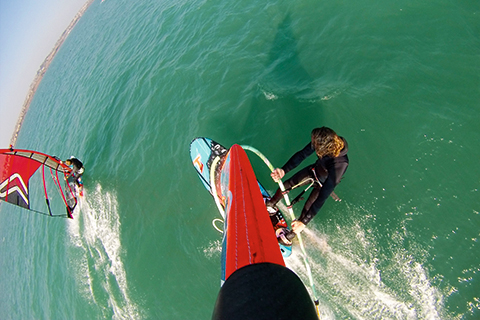 7.8 3 CAM SAILS
De-tuned slalom engines or super charged compromise? – the test team find out.
GA SAILS PHANTOM 7.8M,
LOFTSAILS SWITCHBLADE 7.8M,
NORTH SAILS S_TYPE SL 7.8M,
RRD FIREWING MKIV 7.8M,
SEVERNE OVERDRIVE R7 7.8M,
TEKKERS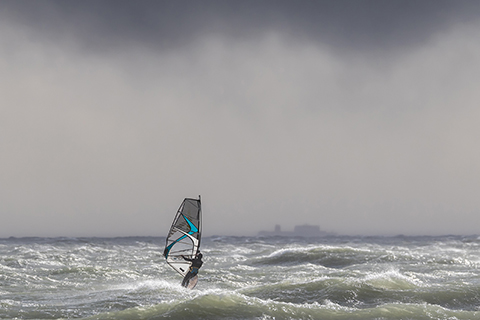 PETER HART TECHNIQUE – ONSHORE Part 2
Real Tales – Harty continues his exploration and explanation of sailing waves in onshore winds, this time calling on the experiences of some informed locals.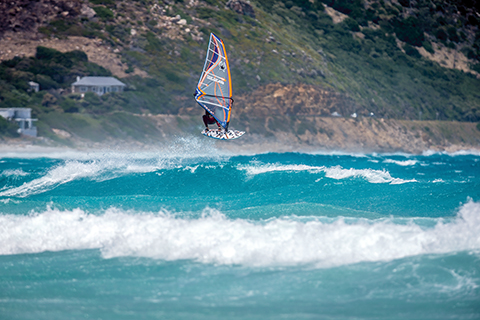 MOVE ON UP WITH JEM HALL – THE MOVES THAT MATTER PART 2
Jem continues his 'Moves that matter' with the tricks, jumps and wave riding tips to help you improve at all levels.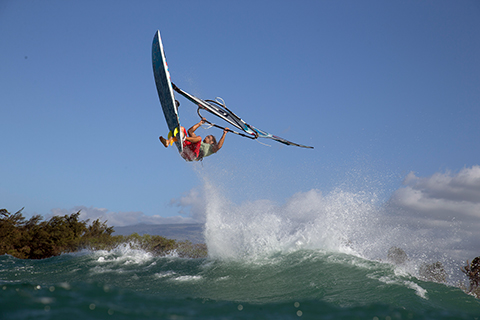 HOW TO – ONE FOOTED BACK LOOP
Graham Ezzy tells us how to drop a leg in a back loop, advocating "the best ways to get better is trying completely different moves that are beyond your ability!".
BOARDSHORTS
LATEST & GREATEST
Spies recruited, listening devices planted and no lead left unturned. Ross Kemp can't go where we can – we bring you the latest reportage from windsurfing's cutting edges – sort of!
LOWDOWN
Maui Ultra Fins Delta series – Maui Ultra Fins Designer Rick Hanke is an aeronautic engineer by trade but we caught up with him to find out more about his innovative fin design – the Delta series – for shallow and weedy waters.
WINDGURU: THE INTERVIEW
Almost certainly part of your daily internet diet as a windsurfer is www.windguru.cz. Used by everyone from weekend warrior to the PWA, we spoke to its founder, Vaclav Hornik, for a closer look at one of windsurfing's most popular websites.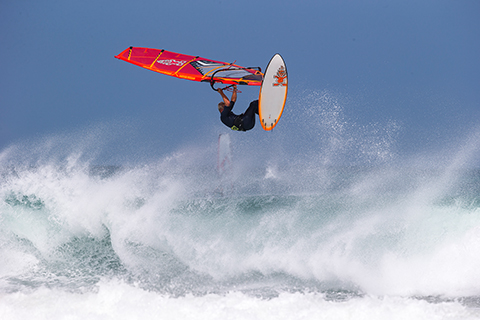 SPRING SUMMER WETSUIT GUIDE
Winter was so last winter, spring/summer is where it's at for our May issue and to kick off the new season we've rounded up some of the latest offerings of fresh rubber from the brands.

SITTIN' ON THE DUNNY
EDITORIAL
The Editor explores the effects of the internet on windsurfing and how best to manage it while staying true to the soul of our sport.
AFFAIRS OF THE HART – SAILING MATES 
Harty eloquently discusses how the company you keep on the water can make or break a day.
Get your Print or Digital copy now!