Tweet
---
WINDSURF MAGAZINE #365 MAY ON SALE NOW
The May 2017 Issue of the world's only monthly English-language windsurfing magazine is out now!
---
Subscribe or buy your copy here in either Digital or Print versions!
(Prices include delivery anywhere globally 10 times a year.)

BALANCE. Slalom Training 2.0, 120 Litre Freerace Test, Barbados's Forgotten Treasure, Windsurfing Mothers, South Coast Storm, Craig Gertenbach Interview, Harty's Stance Technique, Portland Harbour Spot Guide, Life Of A Windsurfer's Wife, Estonia Wavesailing, Slalom Champion James Dinsmore Profile, FSW Board Tuning.

BIG JUICY READS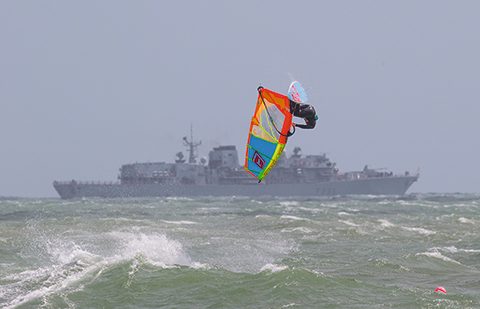 AIR SHOW
JC musters a crew of south coast based sailors for a jump fest' at Branksome Chine beach. Squadron leader Carter gives us his debrief on the flight plan and the high flyers divulge how they balance windsurfing in their lives.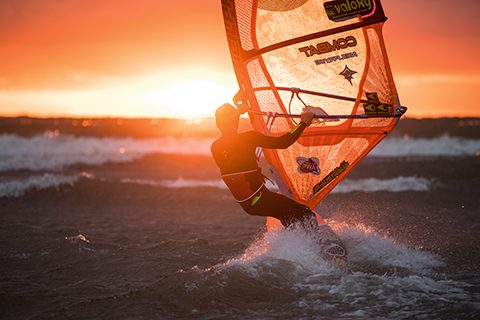 BALTIC MISSION
Estonia in Northern Europe is a little known country for windsurfing, even less so for wavesailing. Jules Denel ventures into the unknown to discover a warm
welcome in the Baltic waves.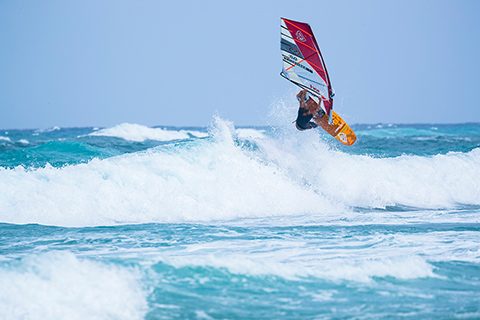 FORGOTTEN TREASURE
Barbados has fallen a little off-radar of late and for no good reason. John Carter and Klaas Voget report on why it still offers excellent all-round conditions for every level.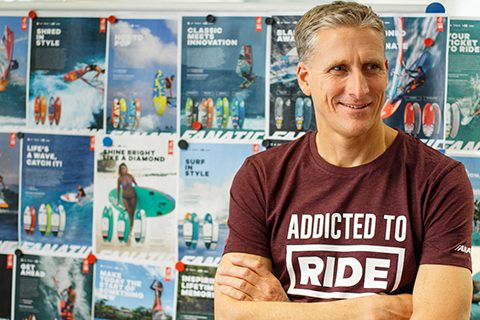 CHIEF FANATIC
Craig Gertenbach, ex PWA pro and brand manager for Fanatic, discusses new shapes, the windsurfing market, balancing work and family life and our sport's future.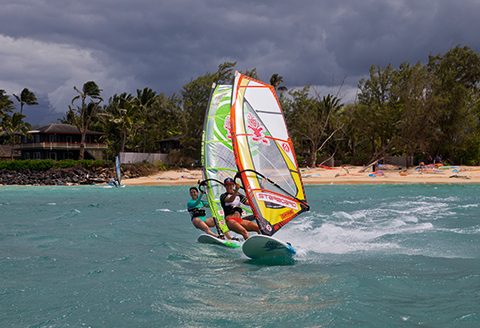 CIRCLE OF LIFE
We gathered four famous windsurfing mothers to reflect on their pregnancies, adapting to the physiological and lifestyle changes of making a new human and how windsurfing fits into motherhood.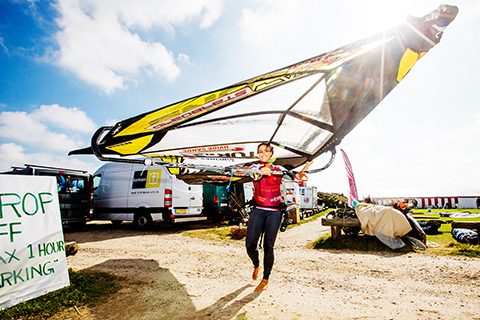 SLALOM TRAINING 2.0 2016
Vice World Champion Lena Erdil discusses the shift in attitude to greater professionalism in slalom and brings us behind the scenes of a new Lanzarote based slalom training program.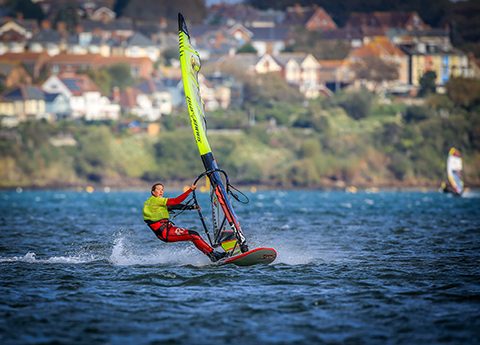 SPEED SPOT GUIDE – PORTLAND HARBOUR
Portland harbour in Weymouth is the most historic speed sailing spot in the UK. Flat and safe water, the 'Queen of Speed', Zara Davis, gives us her guide to its famous shores.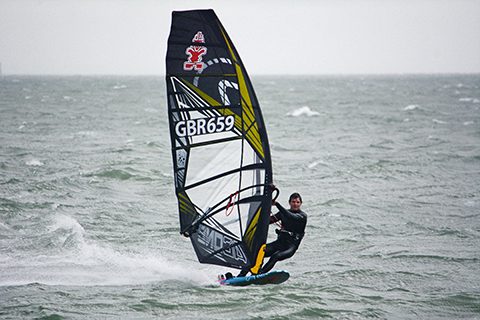 RACING LIFE
Four times UK Slalom Champion and consultant anaesthetist James Dinsmore leads a busy life, mixing racing with a demanding occupation. We asked him to reflect on his windsurfing, career and tips for success in slalom.

GEAR SHED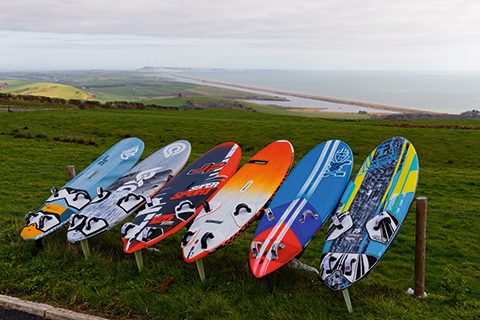 120 LITRE FREERACE BOARDS
2017's high performance freerace hulls are put to the test on UK waters. The Line up is as follows;
FANATIC BLAST 130,
GOYA BOLT 125,
JP SUPER SPORT 125,
RRD FIRESTORM 123,
STARBOARD FUTURA 117,
TABOU SPEEDSTER 118,

TEKKERS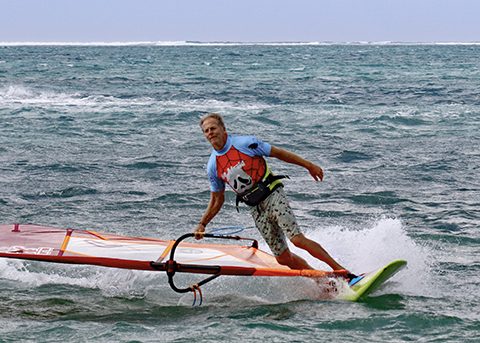 PETER HART – WE ALL FALL DOWN
It's fundamental to our sport and yet many don't pay the concept of balancing as much heed as it deserves. Peter Hart examines this most essential of skills.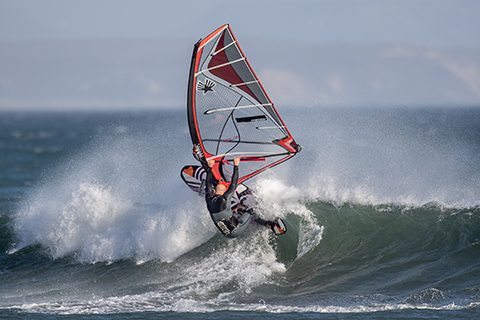 MOVE ON UP WITH JEM HALL – TUNE UP TIME
Jem Hall gives us his tips for tuning up our freestyle wave boards.

BOARDSHORTS
LATEST & GREATEST
From Maui to Cape Town, Australia to the Canary Islands, our spies are constantly on the look out for ways to get time off to visit these dream locations. Instead, we keep them chained to their listening devices to bring you the latest and greatest in windsurfing news right here.
TEAM15 2017
Last year saw Team15 get a bit of a facelift with a new skills element introduced to embed the core windsurfing basics in sailors. The RYA explain what's in store for 2017.
MARRIED TO A WINDSURFER
"If you think windsurfing is hard work, try being married to a windsurfer!" – Kate Hollis gives us a humorous insight into the good and bad of being a windsurfer's wife.

SITTIN' ON THE DUNNY
EDITORIAL
BALANCE From finding how to mix work, life and play, to the stance and setup to make the most of your windsurfing, balance lies at the heart of windsurfing; the editor discusses the art.
AFFAIRS OF THE HART
SURVIVAL, ANCIENT and MODERN. Before you complain you've had a nasty moment on the water … Harty gets things in perspective by celebrating the feats of ancient mariners.
Get your Print or Digital copy now!