Tweet
---
WINDSURF MAGAZINE #375 MAY ON SALE NOW
The May 2018 Issue of the world's only monthly English-language windsurfing magazine is out now!
---
Subscribe and receive your copy in either Print or Digital format.
(Prices include delivery anywhere globally 10 times a year.)

Scoring – Brittany with Traversa, Boujmaa at Anchor Point Morocco, Canarias super storm, Classic Cabo Verde, Ross Williams interview, Harty on up & downwind 360s, The cost of slalom, RS:X Olympic update, Jem Hall's improving tips, Onshore sailing advice from UK pros.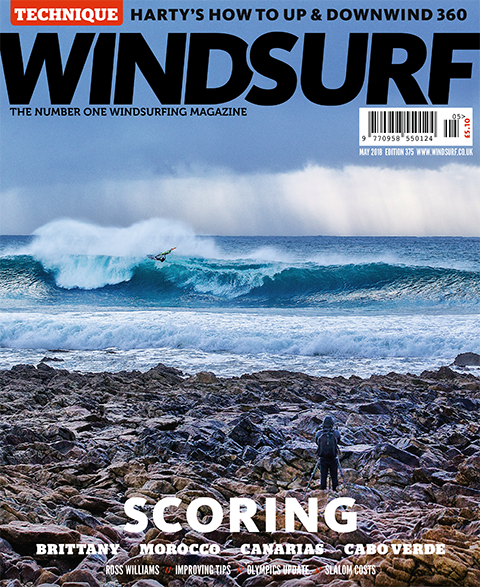 BIG JUICY READS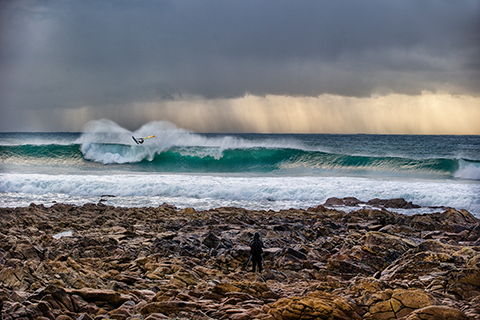 French Score
Thomas Traversa cements his reputation as master of the extreme as he takes on a hefty Atlantic swell in Brittany, JC captures the incredible action.
Anchor Point
Boujmaa Guilloul sails one of Morocco's best waves, Anchor Point. We discover more about his session there and the life of the Moroccan wave master.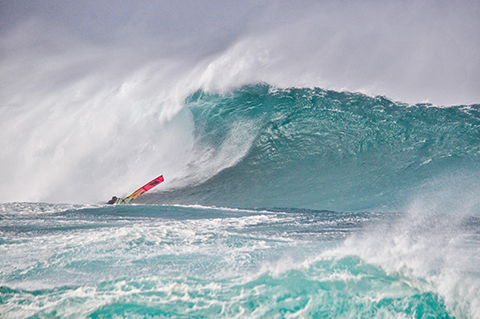 Super Storm
One of the best swells in years saw Fuerteventura's legendary 'North Shore' light up. A crew of locals and visiting pros tell us more.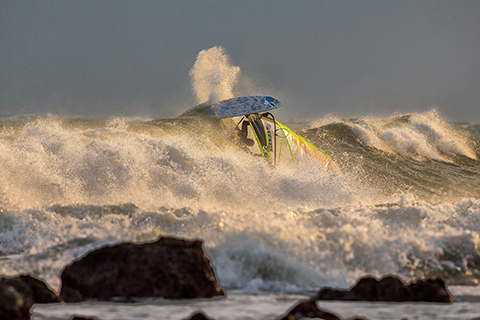 Chilling
Ross Williams and Ben Page braved the cold of the 'Beast from the East' to windsurf one of the Isle of Wight's best spots, Ventnor.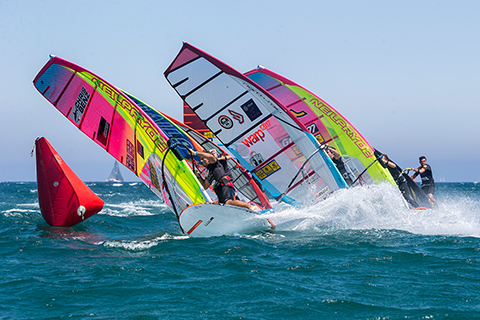 Slalom Cents
From staging an event and running a team to what it costs to compete, we take a look at the economics of professional slalom racing.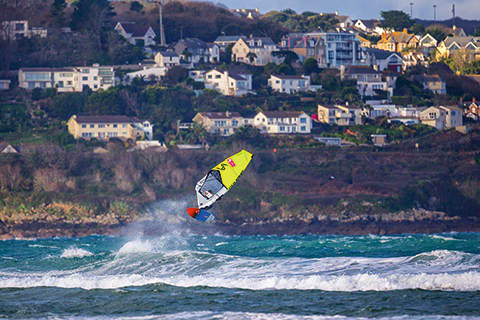 The Onshore Game
A selection of UK pros give their tips and pointers on the preparation, equipment, technique and tactics required to win the onshore and competition game.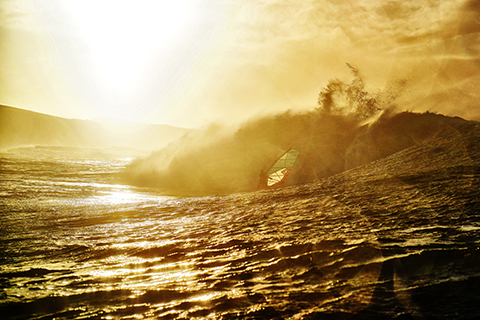 Fine Lines
Finn Mullen sails a rare day at one of Ireland's most famous big waves and gives us an insight into the wave and its local crew.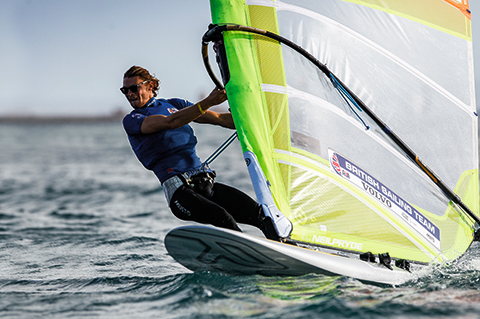 RS:X – State Of Play
Olympic windsurfing is under threat. Finn Mullen spoke to the RYA to find out the state of play and an update on the British team.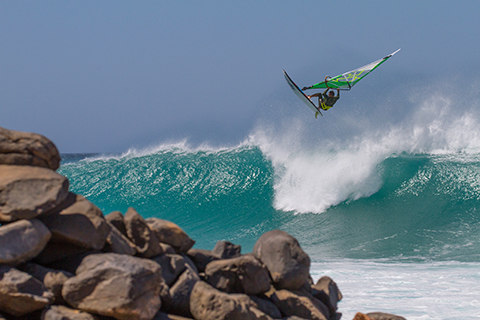 Verde Vibes
Josh Angulo and Kai Katchadourian score the elusive Cabo Verde point break of Ponta Preta. The pair discuss their relationship with the break and more.
Reflections
Ross Williams just missed the 2017 PWA slalom podium rankings, placing fourth after a disappointing final event. JC asks him to reflect on his year.

TEKKERS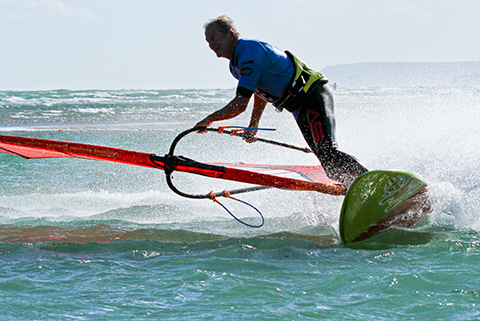 Peter Hart – Spinning To The Top    
Of all the tricks on offer, they're arguably the least functional, but the learning of up and downwind 360s can open the door to a new technique world, as Peter Hart explains.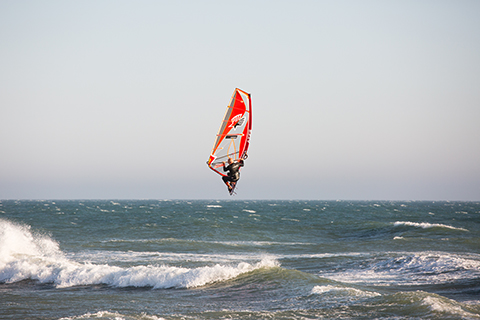 Move On Up With Jem Hall – How to Improve
Jem Hall tells us the actions to take to actually improve our windsurfing skills.

BOARDSHORTS

Latest & Greatest
We have information here that we believe is some of the most sensitive windsurfing news to ever leave our filing cabinet. No password required to access.
RYA Knowledge – Learning To Fly
WindFoiling is literally the most fun you can have on the water, says Windsurf Trainer Sam Ross. The RYA tell us more.

SITTIN' ON THE DUNNY

Editorial – Scoring
Is scoring that elusive combination of conditions or is it what you make of any session, the editor discusses.
Affairs Of The Hart – Careful What You Wish For
Harty picks up on the theme of scoring, suggesting that sometimes the prize isn't always what it's cracked up to be.
Get your Print or Digital copy now!