Tweet
FLISVOS
NAXOS, GREECE

A dream destination in the middle of the Aegean sea, far away from everyday life. At the Flisvos Sport Club Naxos, we love to bring people together and set up a perfect combination of windsurfing centres, restaurant and our Flisvos seaside studios & apartments, on the beautiful island of Naxos.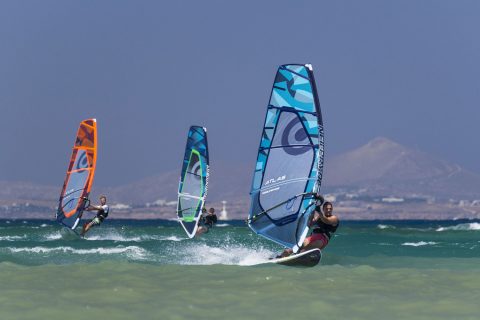 CONDITIONS AND WHEN TO GO:
The main wind direction is NW to NE and comes in the bay side-onshore from the right creating a nice little swell which can reach a height of 2 metres. The flat water area is protected by a reef and is perfect for freestylers and beginners. Best time to go is from May to October, it's often windy in the winter also.
St. George Beach (side onshore from the right) is one of the few spots with a flat water lagoon and a reef with waves on the outside, perfect for freestylers, beginners and all levels.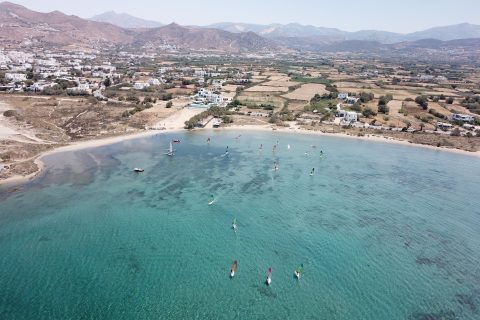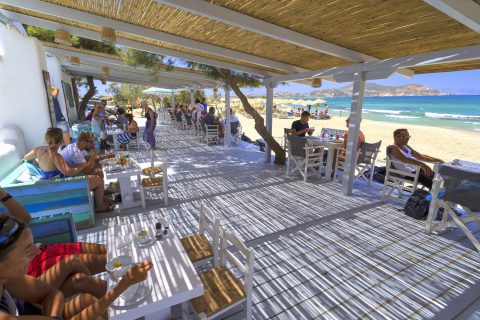 The Flisvos Sport Club provides a unique combination. You have a perfect flat-water area in a shallow lagoon and one of the best wave spots in the Aegean Sea. We are operate two watersport centres just five minutes walking distance apart.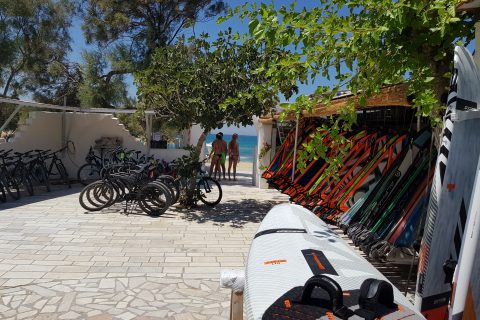 The Flisvos Sport Club has its own seaside studios and apartments and they are the closest to the windsurf centres. Breakfast is in the 'Beach' restaurant, appropriately situated on the beach, only 20 metres from the shore. Other Hotels and accommodation around the area are: Hotel Naxos Beach 1, Hotel Alkiony, Hotel Astir.
CONTACT
www.flisvos-sportclub.com
[email protected]
+30 22850 22935
+30 6933026575