Tweet
SURF CLUB KEROS

KEROS BEACH, LIMNOS, GREECE
Surf Club Keros is located on a large sandy beach located within a protected ecosystem, with turquoise warm water and the famous Meltemi wind. Shallow and safe with flat water conditions but also a mini-wave piste on the south part of the bay.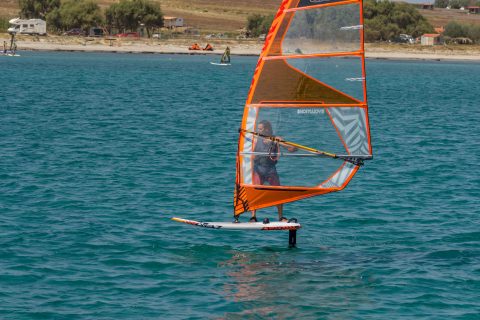 CONDITIONS AND WHEN TO GO:
Keros's best feature is its location; featuring sand dunes, natural salt lakes, flamingos etc., making it a unique windsurfing spot. Summer is when the Meltemi wind is blowing, the sun is shining and it's board short weather. Can't beat that! Autumn is still great, with mild temperatures (boardshorts / shorty), no crowds and very mellow vibes.
Spot 1 – On the North side of the bay is the flattest water and most beautiful conditions.
Spot 2 – In front of the station is shallow, flat conditions with tiny chop further out.
Spot 3 – Mini wave spot, south side of the bay with 0.5-1.5 m nicely spaced out side-onshore waves in waist deep, clear sandy waters.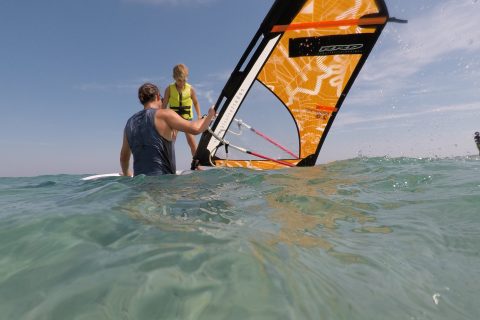 The centre offers rental, tuition and storage. Here you will get to try the latest 2019 RRD boards and sails with a valet rigging service and just 2-3 metres from the water. Join one of the weekly group clinics and don't miss out on the opportunity to try the new wind foils!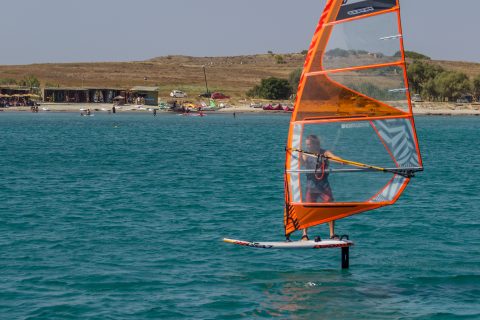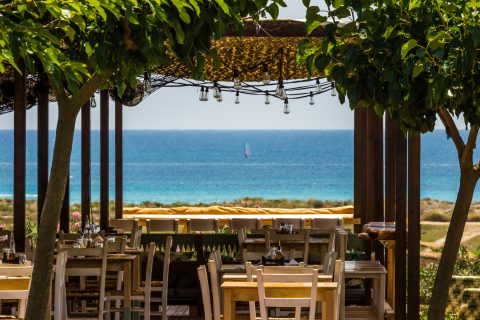 Right by the centre you will find a great variety of resorts, villas and apartments. Luxury apartments are also available from Surf Club Keros in Kalliopi, the closest village to the spot. 
CONTACT
Surf Club Keros
www.surfclubkeros.com
[email protected]
+30 6940 810957
+30 6944 156679