Tweet
THE REEF

VIEUX FORT, ST LUCIA
St Lucia is a lush volcanic island, aptly called – 'Simply Beautiful' with a UNESCO World Heritage site, rainforests and beaches. Fly direct from the UK or North America to Sandy Beach in Vieux Fort. Away from the tourist resorts, enjoy the 'Original Caribbean!' Windsurfing and kitesurfing, horseback riding, jungle biking, kayaking, scuba, snorkelling and rainforest hikes are all on the menu! Local barbecue, fresh fruits, seafood, locally brewed Piton beers, reggae music, banana milkshakes and home-made fish fingers: it's all irie!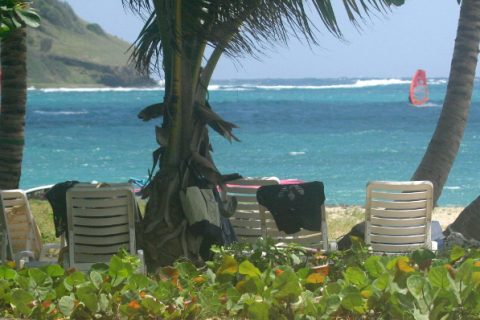 CONDITIONS AND WHEN TO GO:
December till May sees steady cross-shore winds with bump & ride conditions. Great for intermediate and advanced riders, suitable for beginners.
Shore break service available but rarely required.
A reef-enclosed bay with two nature islands, one mile away. The beach curves into the wind on the downwind end so very safe. Sandy-bottomed bay, no reefs or rocks and always warm water (27°C).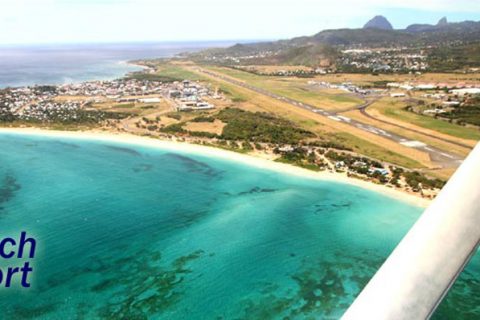 Locally owned and managed since 1994, The Reef is a small but dedicated windsurfing and kitesurfing centre, open from December till April/May with certified instructors and located on the Atlantic coast at the island's southern end, facing the full force of the trade winds. We offer rentals, lessons and storage. Wide range of Tabou and Starboard boards and Gaastra sails, all in good or great condition.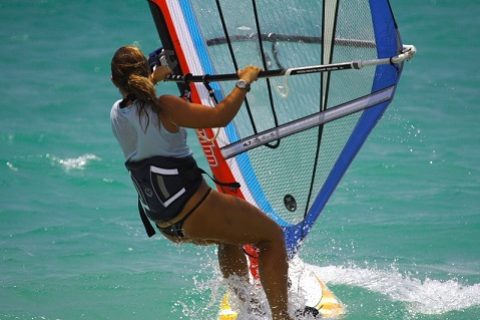 The Reef Beach Huts provides cheap & cheerful accommodation right on the spot. There are also guesthouses, apartments, villas and a resort nearby. Check Airbnb or email us for advice.
CONTACT
The Reef
www.slucia.com/windsurf
[email protected]
(1 758) 454-3418
(1 758) 485-7400