Tweet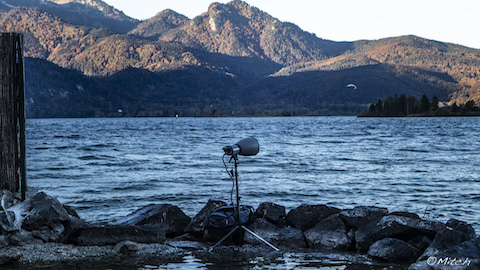 Lake Kochel in Germany was the spot for Michael Berger's pet project to showcase windsurfing in the Bavarian Alps – he tells us more about nailing the shots  –"Shooting a good picture today seems easy and uncomplicated. In an era where the amount of images available to look at can overwhelm us, all too often one hears  -"I could have done that with an iPhone". I just smile when I hear that but it gave me the inspiration for a photo project.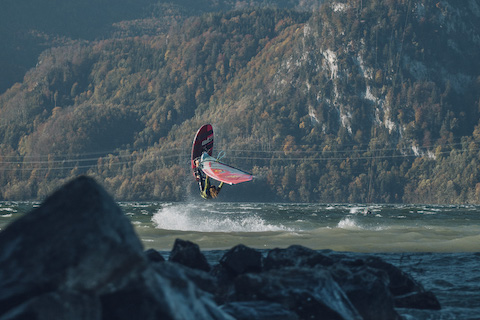 When I look at photos in a surf magazine I always see blue water, blue-bird sky and sandy beaches – postcard kitsch. So the idea came up to go another way and work with flash. After a few thoughts, location scouts and mood sketches, the choice fell on the beautiful Kochelsee, a.k.a Lake Kochel, located 70 kilometres south of Munich on the edge of the Bavarian Alps. Nestled between Herzogstand, Jochberg and Heimgarten was the chosen spot to score 20 knot plus winds.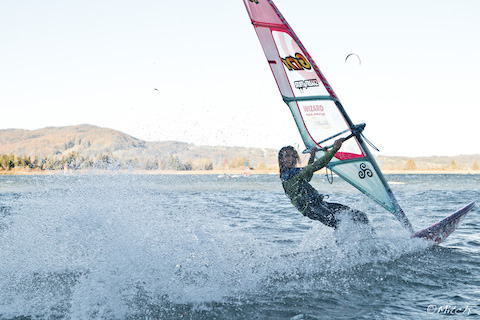 After 4 failed attempts, getting up early and multiple webcam checks, mid-October finally worked. Andy Lachauer, Bavarian Freestyle Pioneer and JP / NP team rider was given instructions for the shoot and jumped into the cold water.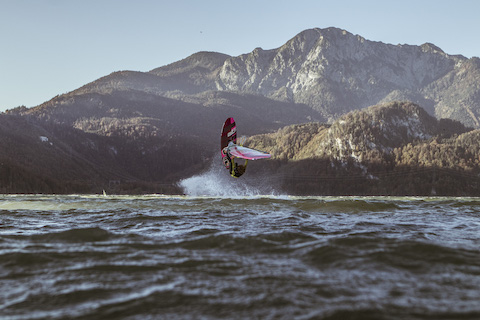 After a solid hour in the water and several attempts by Andy the shot was in the bag and my blue toes finally forced me out of the water to the comforts of my heated car and back to the office. For those interested, the photo was shot with a mirrorless Canon and after initial scepticism I actually think they work really well for action shots. It took a while to pull this project off, but sometimes good things just have their time."
For more shots check out the full gallery below or follow Michael Berger at:
http://mitchphoto.de/ or Instagram: https://www.instagram.com/mitchphotogram/?hl=de