Tweet
Ezzy release details of their new Cheetah – and the good news is – no price increase!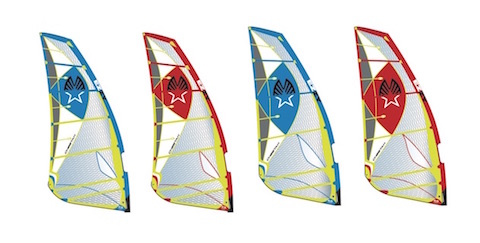 "At Ezzy, we make two dedicated flatwater sails, the Lion and Cheetah. The performance goals are the same for both–power, speed, and control—but each sail achieves them using different shaping methods.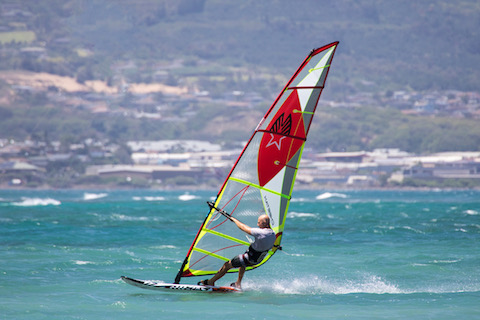 You would be forgiven for thinking that the Cheetah also has cams, but the Cheetah's deep, forward profile actually comes from the broadseaming sewn into the panels. This means that shape is "baked" into the sail when it is sewn together (think molded sail).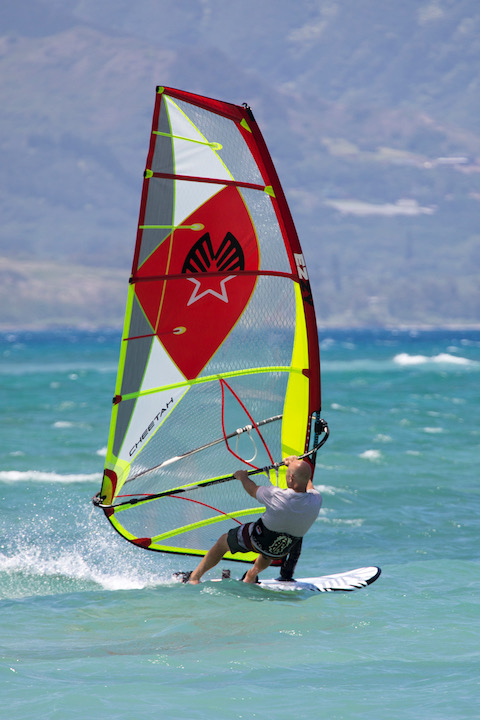 The advantage to shape made by broadseaming is a more stable and locked-in draft. The broadseaming gives the Cheetah deep shape like a cam would, but because it does not have cams, the Cheetah flips and maneuvers easily during gybes and water starts.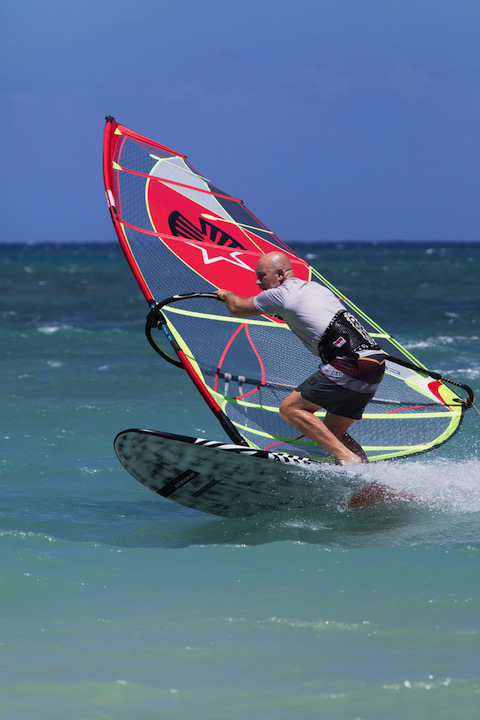 Why use x-ply in both the Cheetah. David Ezzy wants to make sails that last forever. David Ezzy developed Dyneema X-ply that weighs the same as monofilm but has more than double the UV strength and lasts years longer. You might also notice that the Cheetah doesn't have cut-ins above the clew. David says a leech cut-in kills the low-end and stability of a sail. The more the lower leech moves, the more unstable the sail is. He wants an increasing tension from the head to the clew. Cutting the leech disturbs this important tension progression.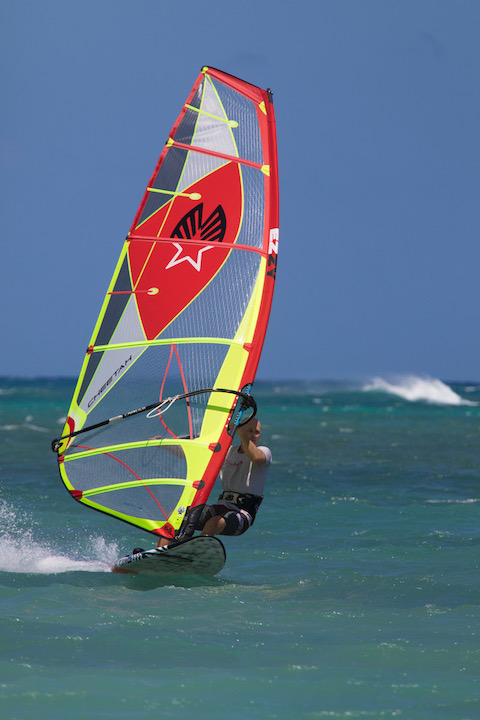 For 2017, the Cheetah features a new luff sleeve construction that gets planing sooner and feels more responsive. Also new is the scrim luff panel on the Cheetah that makes the sail more forgiving and easier to handle, especially in gusty winds.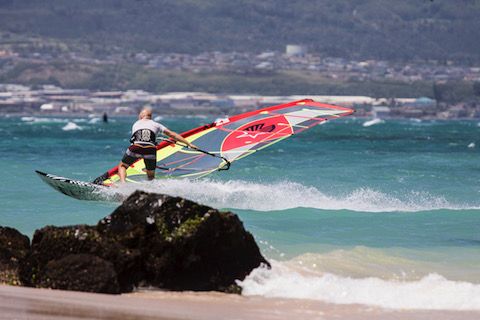 | | | | | | | | |
| --- | --- | --- | --- | --- | --- | --- | --- |
| 2018 | | | | | | | |
| Cheetah | Luff | Luff | Boom | Boom | Suggested | med | No. of |
| Size (sq.m.) | Min | Max | Min | Max | Mast | Extension | Battens |
| 5.5 | 435 | 437 | 172 | 180 | 430/25/21 | 6 cm | 6 |
| 6.0 | 441 | 443 | 178 | 187 | 430/25/21 | 12 cm | 6 |
| 6.5 | 453 | 455 | 188 | 196 | 430/25/21 | 24 cm | 6 |
| 7.0 | 465 | 467 | 194 | 203 | 460/25/25 | 6 cm | 6 |
| 7.5 | 476 | 478 | 202 | 210 | 460/25/25 | 18 cm | 7 |
| 8.0 | 485 | 487 | 212 | 220 | 460/25/25 | 26 cm | 7 |
| 8.5 | 500 | 502 | 217 | 226 | 490/26/29 | 12 cm | 7 |
| 9.5 | 512 | 514 | 235 | 245 | 490/26/29 | 24 cm | 7 |
UK distributors – www.seaspritesports.com