Tweet
New for 2019 are 3 brand new clinics with Sportif Travel in collaboration with UK based RYA Instructor Trainer and Starboard and Severne Team Rider Simon Winkley. Aimed at intermediate and above windsurfers the destinations include the Canary Islands, Red Sea and South Africa for 2019. Travelling with other windsurfers and staying in the specially selected resorts, these group holidays offer windy, flat water, warm water locations to improve your technique this winter with early booking offers to Langebaan.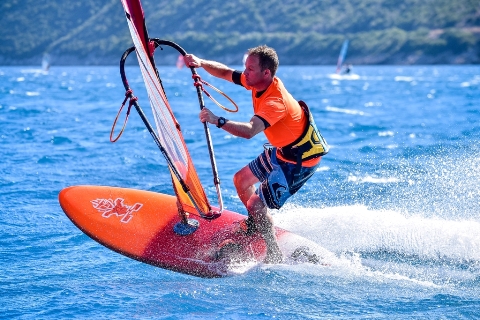 Simon Winkley Windsurf Clinics
Simon brings over 20 years' experience of professional windsurfing coaching both in the UK and overseas. His clinics are designed for early intermediate to early advanced windsurfers with a mixed ability group from those just getting into foot straps and harness up to advanced non-planing freestyle such as chop hops, up and downwind 360s and body drags. Technique covered during the week will include improving speed control, beach and water starts, faster, carving and heli tacks, variants on planing gybes such as ducks or slams and jumps. You will also be offered advice on kit, set up and tuning with the objective of moving down a board size.
"Overseas clinics offer the change to get away for a great holiday, whilst improving your windsurfing skills in warm water, with the best prospect of planing winds," says Simon. "We'll focus on core skills, whilst having a great time on and off the water."
Simon Winkley Clinic Dates
Langebaan – South Africa
Clinic 1  21-29 January 2019  SAVE £100 per person if booked by 31 October 2019
Clinic 2  25 November – 03 December 2019 
The 2019 Simon Winkley Pro Coaching windsurfing clinic to Langebaan, South Africa is for Intermediate to early-advanced windsurfers, with coaching on the stunning, protected Langebaan lagoon with warm waters and consistent winds – perfect for flat water blasting and improving your all round technique. More >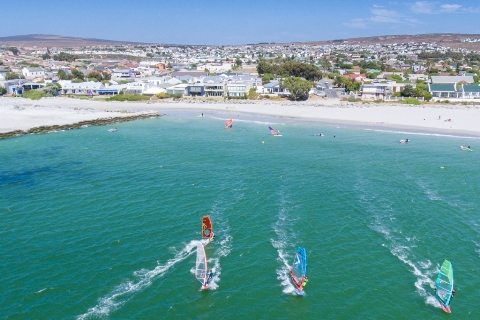 Langebaan –South Africa
Lanzarote – Canary Islands  18-25 March 2019
For intermediate to early-advanced windsurfers, covering everything from beach and water starts, tacks, gybes and more advance skills with choice of flat water, slalom to small waves outside the bay. Based in lively Costa Teguise, with group dinners, this is a great early season tune up week with superb sandy beach and lots to do for non-windsurf friends and partners. More >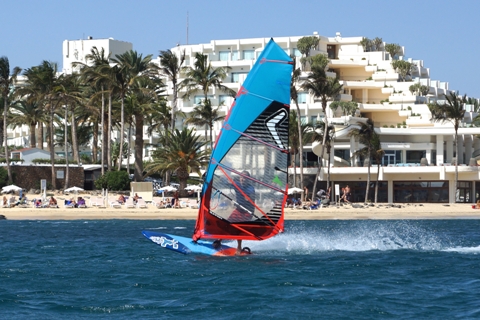 Costa Teguise, Lanzarote – Canary Islands.
Safaga – Red Sea  16-23 May 2019
Simon Winkley will be accompanying the group to the superb flat water venue of Safaga in the Red. This will be an incredible week of intermediate to early-advanced coaching with typically strong cross-shore wind, ideal for confidence-boosting and advancing those skills. The group will be staying at the all-inclusive beach resort a few minutes' walk from the windsurf centre and sandy beach launch. More >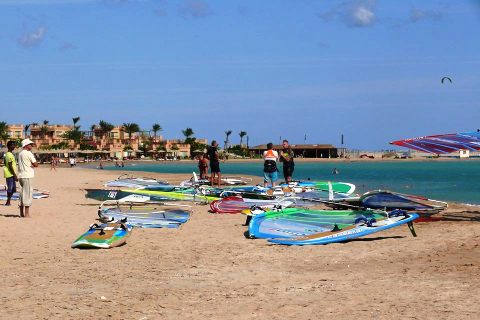 Safaga, Red Sea.
Sportif recommend these weeks for regular or occasional windsurfers. If you have been away for a while they say after a week you will feel confident, having built solid technique with a choice of the latest equipment to try out. If you are a beginner you can still come along with a more advanced friend or partner as Sportif can arrange a separate beginners' course to run alongside the clinic where you can join the social activities and group meals and all staying in the group accommodation. They organise all the travel arrangements, hotel, equipment rental and coaching plus extension stays if you want to arrive early or stay a little longer.
To book call Sportif Travel on +44 (0) 1273 844919 or see here >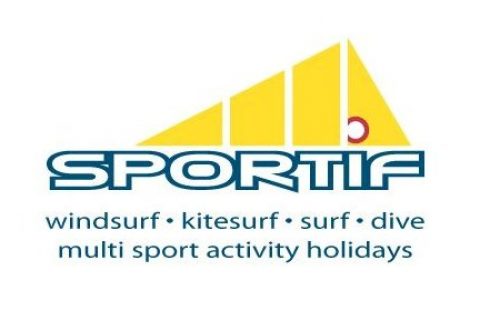 www.sportif.travel