Tweet
Richard Attree has just published the world's first windsurfing novel and it's getting rave reviews and sales on amazon here.
'TOO CLOSE TO THE WIND' is a journey of self-discovery narrated by a young Australian windsurfer. "When his rig falls apart, like his life, he finds himself drifting alone in the Atlantic. Miraculously, a yacht appears and offers him a lifeline. But there's a price to pay …
'Too Close to the Wind' is an incredible story of survival, an epic travel adventure, a dark journey into the unknown, and a celebration of wind, surf, and the human spirit and is available as an Ebook and paperback from Amazon: www.amazon.co.uk/dp/B07MY6LZ99"
* * *
Want to know more about the book and its author – read on as we delve into Richard's world!
About
Richard Attree – "For 25 years I'd been a composer of music for TV, working at the BBC's Radiophonic Workshop and from my own studio near Brighton, UK. Then we decided to sell up & 'downshift' from Shoreham to a sunny, windy beach on The Reef (Tenerife). My wife, Nikki is a Digital artist/photographer/author and we're both obsessive windsurfers. Personality: over talkative, speedy ex hippy, laid back soul surfer – a mass of contradictions in fact :-)"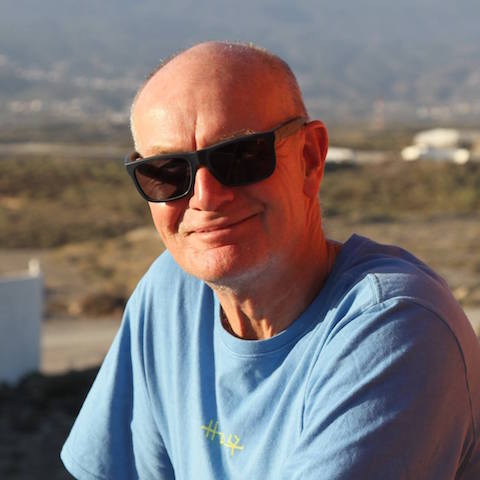 PHOTO -Richard Attree – a man of many talents!
Write about what you know …
As I say on my 'About Me' page: I always wanted to be a writer but was diverted into a career as a media music composer. Plenty of water had flowed under the bridge before I sat down to write my first novel—a lifetime of material, in fact. So what should it be about?
Well, the usual advice is: write about what you know and are passionate about. I asked myself what that might be, and I came up with these three ideas:
My life story.
A novel about a musician.
A novel about a windsurfer.
Obviously I knew a bit about the first of these, and it seemed the most straightforward to write, so I started working on an autobiography, with the title: 'The Wind of Change—memoir of a Windsurfing Baby Boomer'. However, my wife, Nikki, persuaded me to shelve it. She pointed out that nobody would be interested in the true (but arguably mundane) story of an unknown composer and average windsurfer. She suggested that I should write a novel.
When it comes to these sorts of decisions I trust Nikki 100% (even though I thought she was a bit harsh re 'nobody', 'mundane', 'unknown', and 'average' 🙂 ) so I put the autobiography in the 'Future Projects' folder and started thinking about the other two ideas.
Music and windsurfing have been major distractions in my life—simultaneous, but very different obsessions. I've spent half my life exploring these parallel worlds, getting to know the people in them, amassing a treasure trove of experiences, adventures, anecdotes … so the raw material was already in place. A story based on either of these themes could be a fictionalised version of my autobiography. That was Nikki's point: fiction is sexier than real life—especially when it's the real life of a nobody! 'The Wind of Change' would have to wait until I was a somebody (and the jury's still out on when that might be).
The other two ideas competed to make it out of my brain into my word processor and become my debut novel. Windsurfing won, but an outline for my next book: 'The Rhythm of Time', with music as the central theme, has joined 'The Wind of Change' in the Future Projects folder.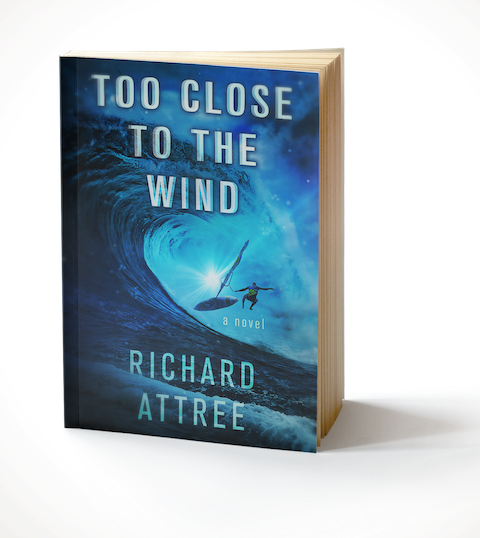 What windsurfing means to me (and Nikki) …
I've been a windsurfer for most of my life. Since discovering it, with Nikki, in the mid 1980s, windsurfing has influenced many of our decisions: where to go on holiday (somewhere windy), what vehicle to buy (a van), what to spend the rest of our money on (windsurfing kit) … and more crucially: what job to do, where to live, and even whether to have children. The solution? Live as close as possible to the beach, only take on work that allows one to skive off whenever it's windy, and as for children … do dogs count?
Windsurfing is an obsession that has taken us around the world searching for wind, waves, and adventure. Like Nick (my narrator) I sometimes joke that it's my 'religion'. A primary motivation for writing 'Too Close to the Wind' was to 'share the stoke' (as Nick might say) with both my fellow surfaholics and a wider audience.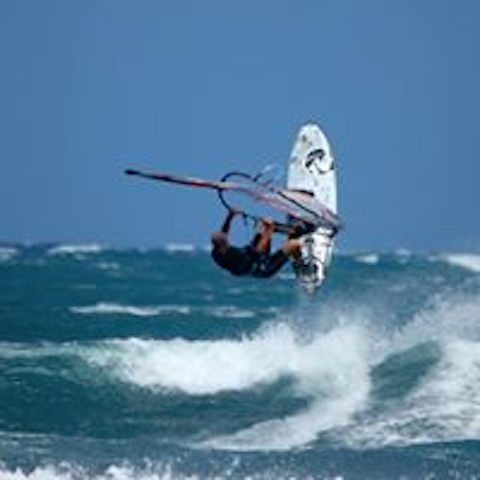 PHOTO – Richard in action in Tenerife.
Marketing …
A further reason to write about what you know, and are passionate about, is that after writing a book you have to market it to the right people. This is less daunting if you're trying to connect with readers who already share your passion—the tribe of English speaking windsurfers, in my case.
It isn't exactly a mass market, more of a niche, but equally there's not much competition. I jokingly describe my book as the world's first windsurfing novel. There are a few, non fiction windsurfing books (technique manuals, memoirs, location guides, for example), and no doubt windsurfing makes an appearance in other fiction, but I've yet to come across a book that you might call a proper windsurfing novel (if you know of any please let me know).
There are far more books that feature surfing, and even a few authors writing surf fiction (notably Kem Nunn, credited with inventing the surf-noir genre). So, although windsurfing is a smaller niche than surfing, there is a gap in that market. There may be fewer windsurfers than surfers (especially if we include the wannabes, hangers-on, followers of surf fashion etc who like to call themselves 'surfers' without necessarily going near a proper wave), but there's no reason why the search for wind should not be as authentically chronicled as the search for the perfect wave.
With all this talk of a niche tribe of core readers you may be wondering: what about non-surfers, wind or otherwise? Does he have anything to say to them?
Well, yes, I certainly hope so. I'd like to think 'Too Close to the Wind' has cross-over, mainstream appeal and that my windsurfing readers will share it with their non-'windie' friends. If they do, then perhaps their friends might understand our obsession with surfing the wind and waves. Word-of-mouth and personal recommendations are the best way for an author to build a readership, so of course I'm also hoping that another reason to recommend my novel to a non-windsurfing reader is that it's simply a good read.
I'm not a climber, but I love reading about mountains, travel, adventure … and being a novel (as Nikki suggested) my book also has plot, characters, and a few other themes besides windsurfing …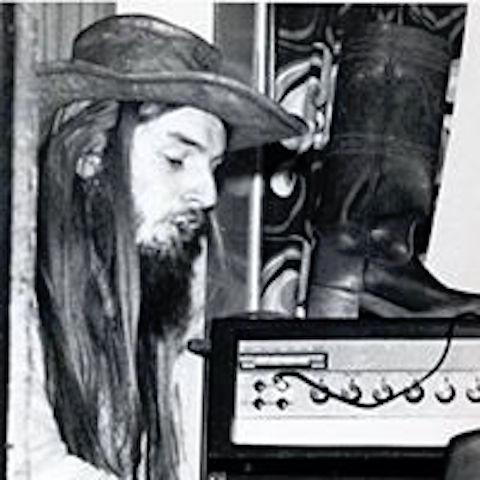 PHOTO – A younger Richard!
Philosophical Chess …
My main character, Nick, talks about playing "philosophical chess" with the Master (the owner of the yacht which rescues him). I studied philosophy for my undergraduate degree and I've always been fascinated with the interplay of ideas. I wanted to weave philosophical threads into the story without it becoming as introspective as say Thomas Mann's 'The Magic Mountain', or Robert Pirsig's 'Zen and the Art of Motorcycle Maintenance'.
Two thinkers have always intrigued me: Friedrich Nietzsche, the nineteenth-century German philosopher, and Carl Jung, an associate of Sigmund Freud, who become influential in the twentieth century with concepts such as the 'Collective Unconscious'. I had fun playing with their ideas—moving them around like chess pieces to see how they might impact on each other.
Survival at Sea …
When I started plotting the story arc for 'Too Close to the Wind' I knew I wanted to begin the book with Nick's survival story. It was based on various real incidents of windsurfers and surfers rescued after drifting for many hours on their boards. A further inspiration was Hemingway's 'The Old Man and the Sea'.
In the ten years I've lived here, in El Médano, there have been several cases of windsurfers going missing. Some were rescued, some drowned. A few just disappeared and their bodies were never found. I imagined myself in Nick's situation and asked myself how I'd cope. Would I have the strength of will to survive? How long would hope remain?
I first read Hemingway's heroic story of survival at sea when I was fifteen, for my English Literature O level. The best books live with you long after you first experience them. I reread it, fifty years later, while writing chapter two and I readily acknowledge his influence.
Nick's Missions and Travel Writing …
The main story begins when the Master offers Nick a way out of his stalled life: a series of missions that lead him around the world on a journey of self discovery—first to the Dominican Republic, then back home to confront his past in Australia, and finally to Ireland. The novel is the story of Nick's travel adventures and his spiritual journey.
These locations are all places Nikki and I have visited in our own search for wind and waves. The descriptions, texture, and some of the local incidents are often fictionalised extrapolations from my autobiography.
The Caribbean, Nicole …
Nikki and I first visited Cabarete, the location of Nick's first mission, in the early 1990s. We've been back many times since. We have a painting in our living room that we brought back rolled up in one of our sails. It depicts the waves on the reef, the beach, and the little huts in the jungle incorporating bits of old windsurfing equipment in their construction, as described in the book. It could be one of Nicole and Jacqueline's 'tourist paintings'.
My wife's name is: Nicole Jacqueline. She's also an artist, and she's my soulmate. She helped me a lot with these chapters.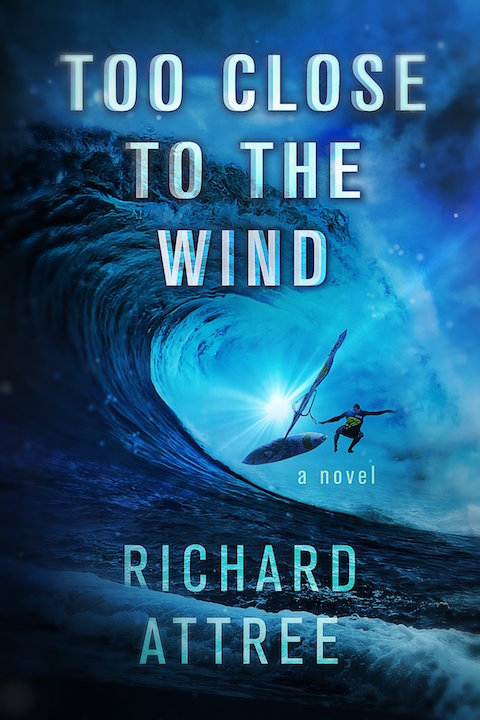 The Outback, Mandu …
I've been to Australia a few times, spent time in Sydney, Perth, and some of the well known windsurfing spots. Nick's home town is loosely based on the windsurfing / cray fishing town of Lancelin. It was there that I heard about the Bungle Bungles—ancient, strangely shaped hills hidden away in the remote Kimberly region of WA. I was fascinated by the evocative name. Twenty years later when I was searching for Mandu's whereabouts, I looked up the Bungle Bungles on the internet. Through the magic of Google Earth I was able to make a virtual visit and explore the extraordinary landscape.
Mandu, the Aboriginal shaman, is my favourite character in the novel. If you know Carlos Castañeda's books you'll find similarities between Mandu and Don Juan, the Yaqui Indian brujo, or sorcerer, who teaches Castañeda about his way of knowledge. They each use naturally growing psychoactive substances (peyote for Don Juan and the cactus Plant for Mandu) to access altered states of reality. They both live self-sufficient lives off-grid in the remote desert/outback, but they're also completely at ease in a modern city. When Nick meets Mandu in Perth, dressed as a city slicker, he's as shocked as Castañeda when he finds Don Juan in downtown Mexico City.
Mandu's knowledge, the Dreamtime, the Creation Myths, have been passed down from the Ancestors and live on in his people's collective unconscious. When Nick shows him Nicole's painting: 'The Kangaroo Kid and his Voodoo Child', Mandu sees the links between his Dreamtime and Nicole's Vodou. He takes Nick to the tribe's most sacred place, a cave in a meteorite crater at the centre of the Bungle Bungles. They take the Plant together and Mandu shows him the Ancestors' paintings on the cave's walls. The idea of 'scraping' the figures, animals etc from the paintings and watching them come to life was based on a similar, hallucinatory experience that I had during an LSD trip.
Living the Dream …
At its heart, my novel is the story of Nick's journey to discover who he is, to 'fulfil his potential' (to quote the Master), and 'live the dream' (to use the jargon of reality TV). It's a 'coming of age' story in which the hero eventually realises he needs to find a goal worth pursuing.
In some ways Nick is myself at twenty-five. When he dreams of being a writer he is, of course, expressing my own aspirations. I'm incredibly fortunate to be able to 'live my dream', here in El Médano, writing about what I love. I've left it quite late to write my first novel, but 'better late than never', no?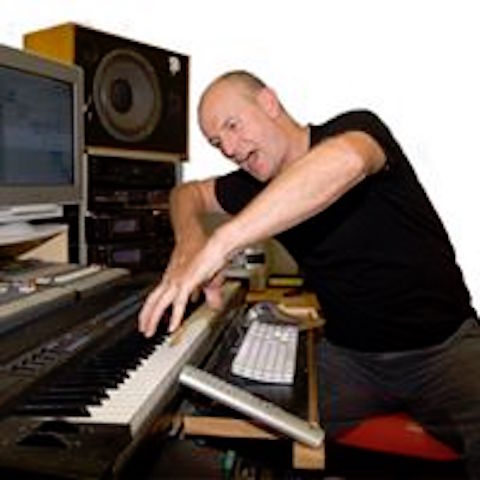 PHOTO – Richard at work!
What's Next? …
Earlier, I mentioned my 'Future Projects' folder. Let me share some of the contents with you …
'The Rhythm of Time' is about three musicians who live in the same city, London, in three different centuries (17th, 21st, and 24th). They are so interlinked by the 'reincarnation of ideas' that it seems as if they share one life. The novel explores the magical, mysterious phenomenon of music, and the soul of that labyrinthine city—how they can change through the centuries, and yet stay the same. It will combine historical fiction, contemporary fiction, and science fiction.
As mentioned, I'm also working on an autobiography: 'The Wind of Change—memoir of a Windsurfing Baby Boomer', which will unite windsurfing and music with the story of my generation. We've lived through some of the most exciting, eventful decades in human history … and we've also witnessed climate change, extremism, Thatcher, Trump, and selfies. So you should expect a few rants. As mentioned, this project has been put on hold until it becomes the real life of a somebody, rather than a nobody 🙂
I'm also considering a sequel to 'Too Close to the Wind'. I'm not going to promise anything … but perhaps, if enough people convince me that it's worth doing, I might be persuaded to revisit Nick and write a sequel.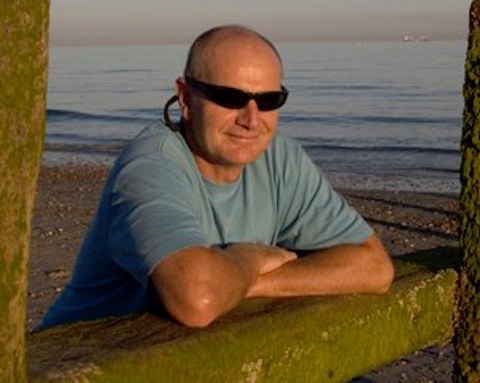 Signing off …
So, that's it from me. I hope you enjoyed this peek into an author's mind and that you'll be with me for the rest of my writing journey. You can connect with me here and on my FaceBook page: Richard Attree – Author.
One last request: if you could post a review of 'Too Close to the Wind' on Amazon and share my books on your social networks, you will make this author very happy. Indie writers depend on reviews and shares to gain visibility, reach more readers, and motivate us to 'Keep Scribbling!' (my motto)—so our readers can have a consistent stream of amazing new books.
If you want to download a FREE PREQUEL STORY, where you'll meet my surfaholic narrator, Nick, discover his eventful back-story and his obsession with the ocean, wind, and surf. 'TOO CLOSE TO THE WIND – THE PREQUEL STORY' takes Nick from his earliest memory to the day the novel begins—the day he should have drowned.
——————————-
Richard Attree – Author
richardattree@icloud.com
www.RichardAttree.com
Amazon: amazon.com/author/richardattree"