Tweet
WINDSURF MAGAZINE #391 NOVEMBER DECEMBER 2019
Print edition in shops next week – digital edition available now.
Prime Time – David Ezzy profile, The waves of Australia's 26th Parallel, PWA young guns, Tested – 2020 85 Litre all-round wave boards, Harty on how-to stay upwind, Jem Hall's Moulay tips, Rutland water, Prasonisi guide, Redemption day at Teahupo'o.
---
Subscribe and receive your copy in either premium Print or Digital format.
(Prices include delivery anywhere globally 10 times a year.)


---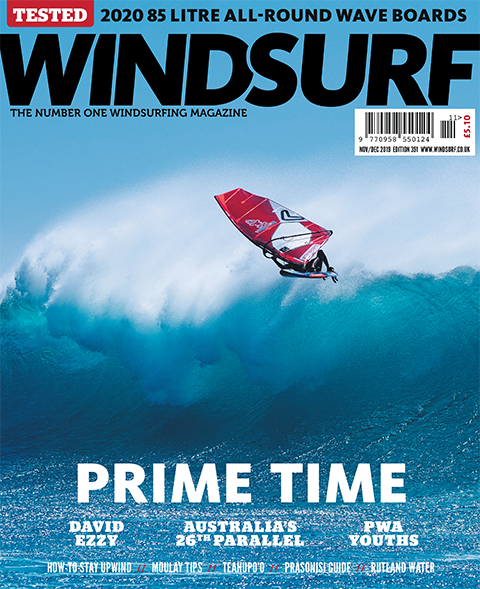 Cover: Jaeger Stone goes large over his home waters off Western Australia. Read more about the session in 'Further North'. Photo Two Goat Media/Mathias Moerman.
---
BIG JUICY READS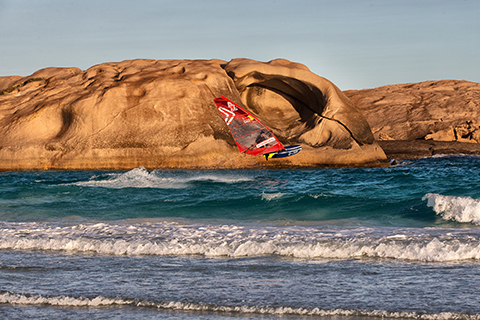 LIVING THE DREAM
Do pros live the dream, or has it become a stressful job involving pressure and hard work for meagre rewards? John Carter does some research.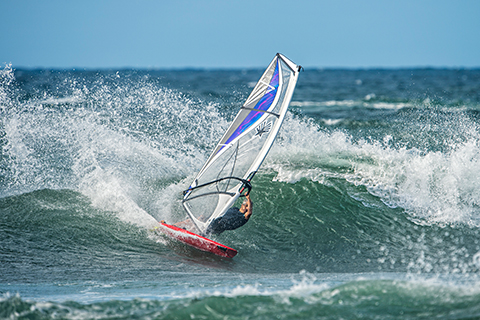 AN OBSESSION WITH QUALITY
David Ezzy has built a brand around his passion for windsurfing and obsession with quality. His son, Graham Ezzy, gives us an insight into David's life.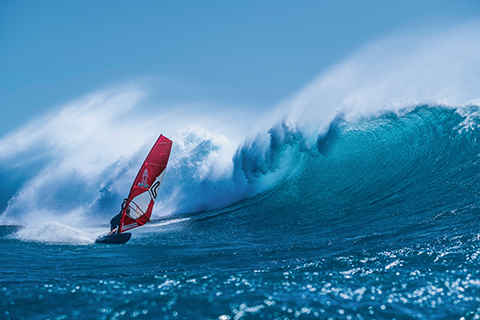 FURTHER NORTH
Scott McKercher, Jaeger Stone and photographer Mathias Moerman head further north than their normal haunts on the West Australian coastline to score a perfect point break.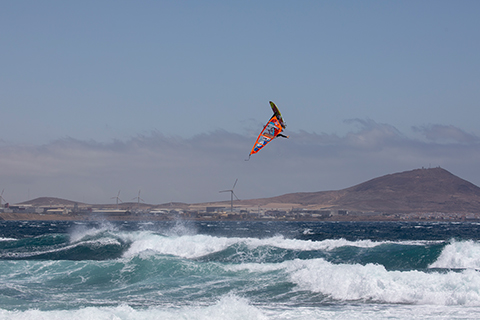 THE WATCH LIST
We profile some of the top performers in the PWA youth fleet along with two of the UK's own flying the flag in the fleet.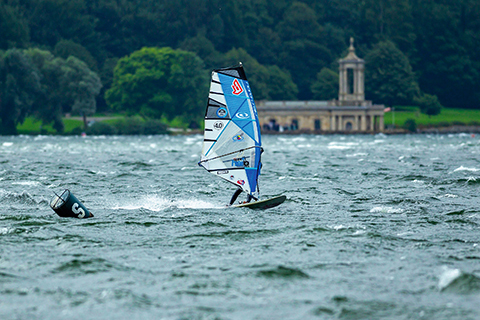 MIDLAND'S FINEST
Rutland Water in the East Midlands is a mighty fine place to sail. David Horan and Andy Balmford tell us more about its windsurfing.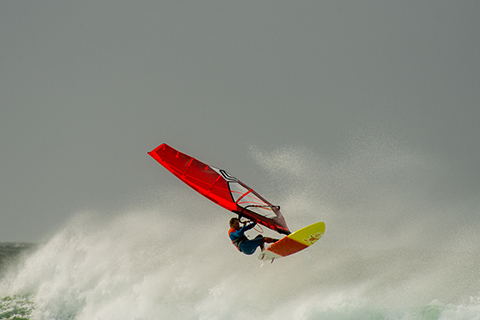 LOCAL KNOWLEDGE
Finn Mullen looks beyond his boom and board to the characters of the coast and the lessons in their lives.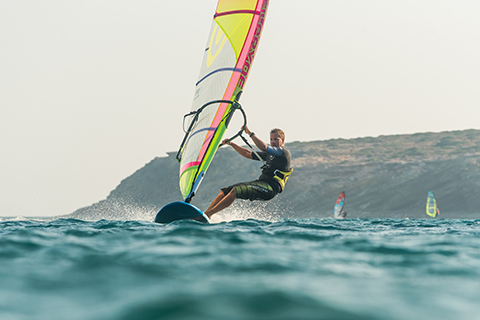 PERFECT PRASONISI
Nicolas Jones and Jem Hall give us the lowdown on Prasonisi in Rhodes, noted for its great winds and both flat water and onshore wave conditions.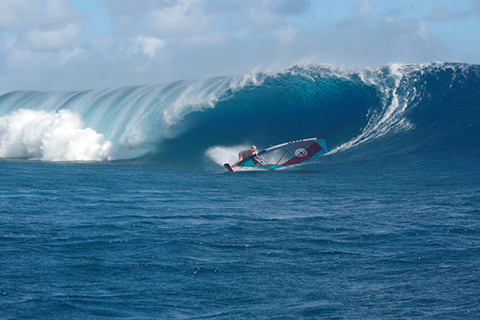 REDEMPTION DAY
Charles 'Charliboy' Vandemeulebroucke is an expat French windsurfer who has made Tahiti his home. He tells us about the highlight session of this year's season.
GEAR SHED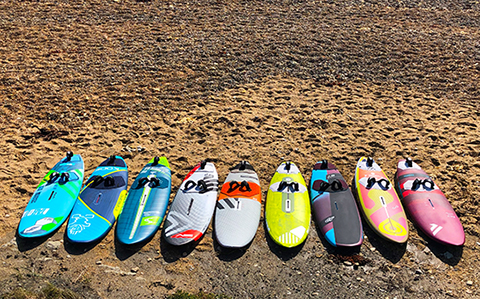 ON TEST: 2020 85 LITRE ALL-ROUND WAVE BOARDS
The test team look at the first crop of 2020 designs, putting the latest wave boards through their paces in UK waters. The lineup includes;
FANATIC GRIP TE 86,
GOYA CUSTOM 4 PRO 84,
JP WAVE SLATE PRO 87,
QUATRO CUBE PRO 87,
RRD WAVE CULT LTD 82,
SEVERNE NANO 87,
SIMMER FLYWAVE 85,
STARBOARD KODE 85,
TABOU DA BOMB 84.

TEKKERS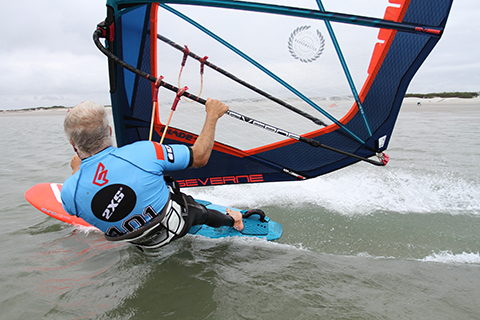 PETER HART MASTERCLASS – STAYING UPWIND
The nagging doubt that you may not make it back upwind is the windsurfer's most primeval concern. By popular request Harty offers technical and tactical upwind advice.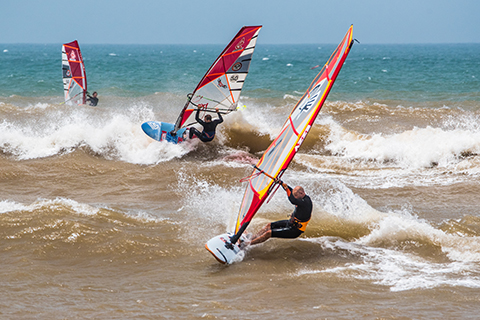 MOVE ON UP WITH JEM HALL – STRATEGIC MOULAY MOVES
Jem advises how to sail a side-shore wave sailing spot, using the example of Moulay in Morocco.

BOARDSHORTS

LATEST & GREATEST
The freshest gear, the finest PR's – all the new stuff stuffed into two pages of greatness.
RYA KNOWLEDGE – STAYING ON THE BOARD
How do you keep improving your windsurfing over the winter months? RYA Chief Instructor, Amanda Van Santen, offers some advice.


SITTIN' ON THE DUNNY

EDITORIAL – PRIME TIME
There's no better time to windsurf than right now says the Ed.; he explains why.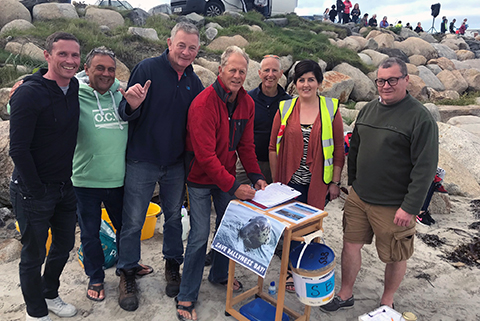 AFFAIRS OF THE HART – FIGHTING THE RUINATION
Harty asks can windies make an eco difference?
---
Get your Print or Digital copy now!