Tweet
WINDSURF MAGAZINE #399 NOVEMBER DECEMBER 2020
Home – Nik Baker at Shoreham; The Cornish Crew; Matteo Iachino profile; Ross Williams sails Freshwater Bay; Tested: 2021 85 Litre All-Round Wave Boards; Harty's gybing exit tips; Lena Erdil, Zachary Schettewi and Antoine Albert interviews; Foiling basics with Jem Hall.
---
Subscribe and receive your copy in either premium Print or Digital format.
(Prices include delivery anywhere globally 10 times a year.) Digital edition available now, print edition in shops and with subscribers soon.


---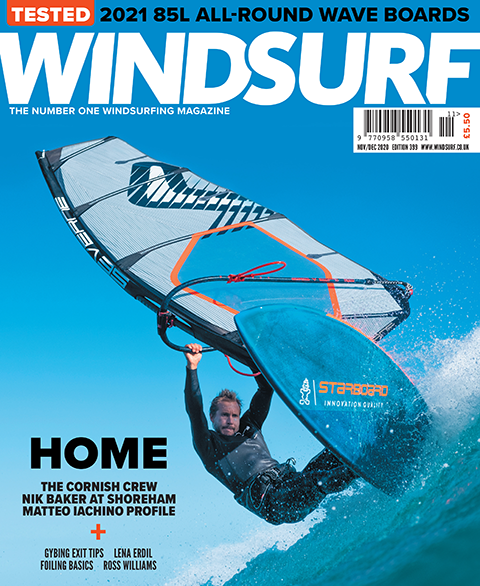 Cover: Jaeger Stone ripping at home in Western Australia. Photo: Two Goat Media/Mathias Moerman.
---

BIG JUICY READS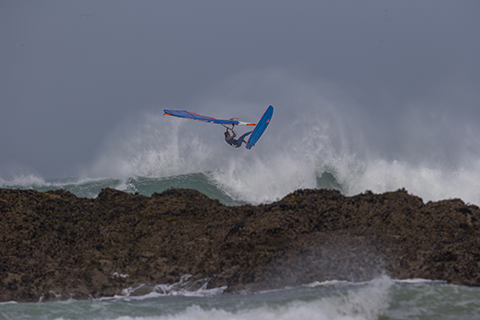 CORNISH CREW
An assortment of blow-ins and born and breds give us an insight into their lives in Cornwall and their passion for windsurfing there.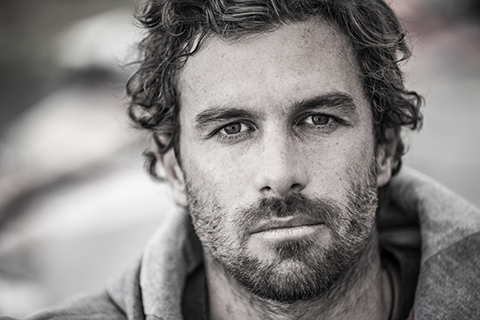 MATTEO IACHINO
Continuing our 'Mark of a champion series', we roll out the big gun from Italy, slalom maestro Matteo Iachino. He gives an insight into his success.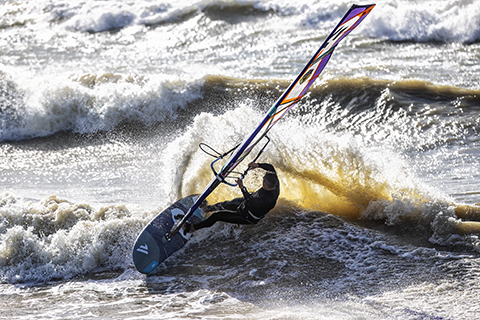 OLD V NEW
How would an older shape like the Fanatic Ultra Mosquito fare against Fanatic's latest wave designs? Nik Baker turns tester and tells us his findings.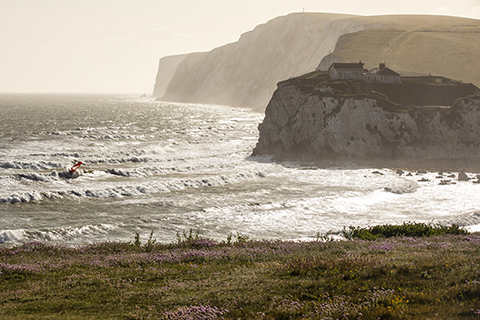 FRESHWATER BAY
Ross Williams ventures deep into surfer territory and becomes the first person to windsurf the famous break of Freshwater Bay on the Isle of Wight.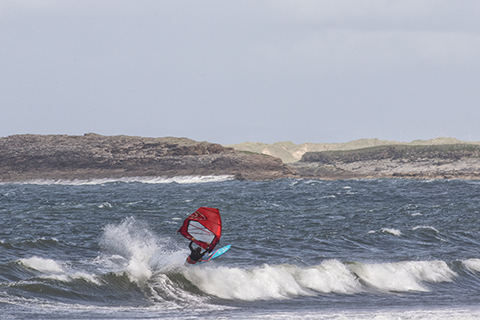 A DIFFERENT VIEW
In a year of change, Finn Mullen reflects on how some tweaks in kit and perspective have altered his windsurfing and sessions for the better.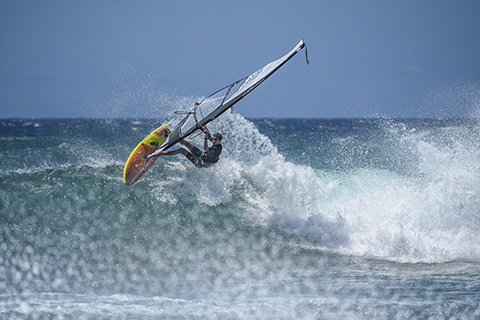 ZACHARY SCHETTEWI
Young gun, Zachary 'Z' Schettewi recently earned a string of IWT awards, he tells us more about his windsurfing and life on Maui.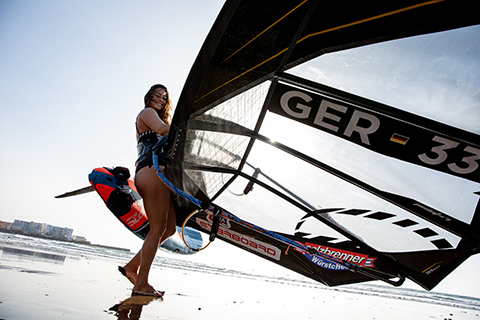 LENA LIFE
Lena Erdil is three-times PWA slalom vice world champion, we catch up with her as she reflects on the German windsurfing scene, starting an Olympic campaign and working for Starboard.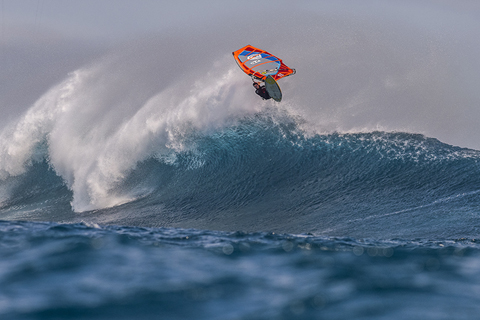 ANTOINE ALBERT
Top freestyler and wave sailor, Antoine Albert, hails from New Caledonia. He tells us more about his home spot and why he decided to turn pro.

GEAR SHED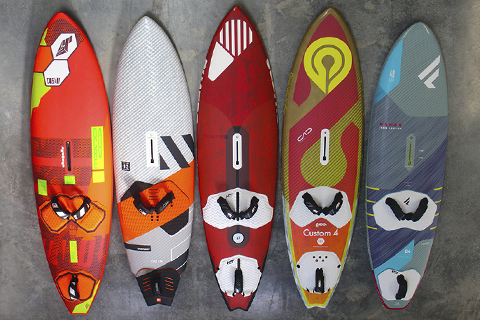 2021 85 LITRE ALL-ROUND WAVE BOARD TEST
The test team get their wave groove on and put to test some of the freshest wave board designs in UK waters. The lineup includes;
FANATIC MAMBA 84,
GOYA CUSTOM 4 PRO 89,
QUATRO PYRAMID 87,
RRD CULT Y26 82,
TABOU DA CURVE 88.

TEKKERS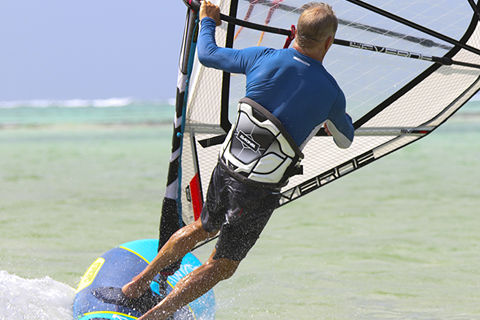 PETER HART MASTERCLASS – TAMING THE TRANSITION
In the concluding episode of his 'first carves' series, Harty addresses the cursed rig and foot change.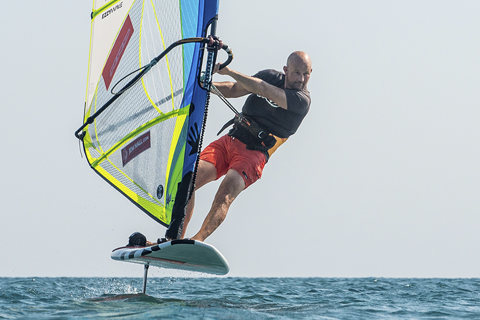 JEM HALL – FOILING AROUND
Jem shares some knowledge from his first forays into wind foiling.

BOARDSHORTS

LATEST & GREATEST
Bling-bling, all the shiny new stuff that makes your wallet leak is right here. 
THE WINDSURFER'S CHRISTMAS GIFT GUIDE 2020
Ideas on what to put in a windsurfer's wetsuit boot this Christmas.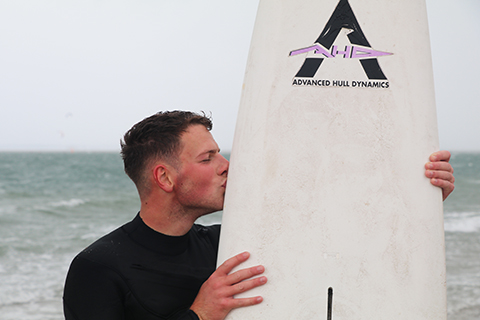 PETER'S PURCHASE
Reader Peter Callas shares a light-hearted story of 'buying' secondhand kit.

SITTIN' ON THE DUNNY

EDITORIAL – HOME
The editor discusses how windsurfing gives us a greater connection to our home shores.
AFFAIRS OF THE HART – THERE MAY WELL BE NO PLACE LIKE HOME
Rejoice that the travel bans have forced us to reconnect with our homeland says Harty.
---
Get your Print or Digital copy now!