Tweet
---
WINDSURF MAGAZINE #370 OCTOBER ON SALE NOW
The October 2017 Issue of the world's only monthly English-language windsurfing magazine is out now!
---
Subscribe or buy your copy here in either Digital or Print versions!
(Prices include delivery anywhere globally 10 times a year.)

Top Guns – Philip Köster's Comeback, Moreno Twins Interview, No Rules Slalom, Improve Your Tacking With Peter Hart, Lena Erdil, Swedish Waves, British Columbia, Flat Water Forwards, Homage To Maui, Tahiti Trip, Table Top How To, Louis Morris, Rrd Compact Wave Rig Lowdown.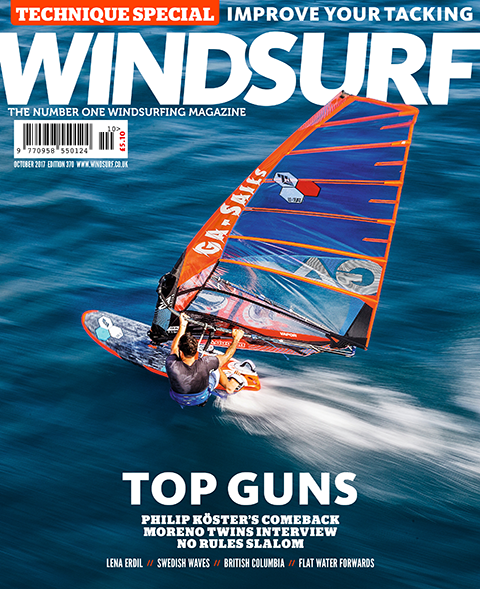 BIG JUICY READS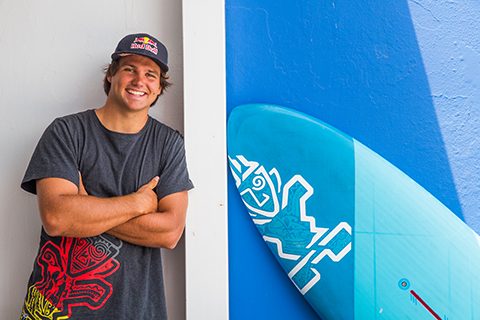 ROAD TO RECOVERY  
Philip Köster has made a scintillating return to competitive wavesailing after injury. We learn more about the highs and lows of his road to recovery.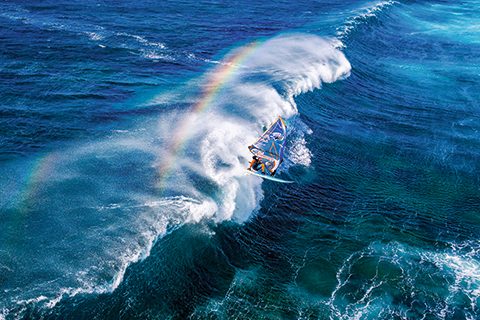 MAUI NŌ KA 'OI
Hawaiians have a saying, Maui nō ka 'oi – Maui is the best – John Carter and a selection of pros pay homage to the island.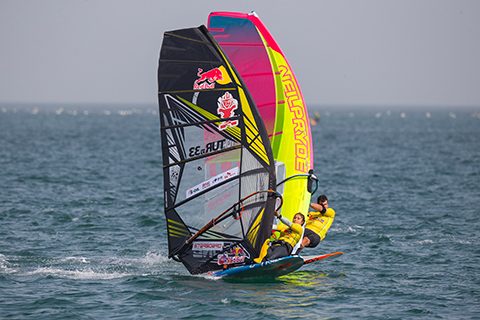 FEMALE FORCE
Are men and women treated the same in professional windsurfing? Lena Erdil starts the debate and we give the PWA & IFCA the right to reply.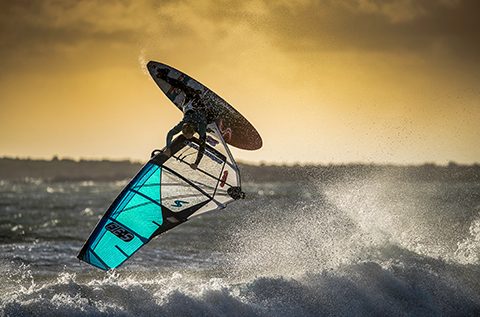 VARBERG
Swedish wavesailing is centred on the town of Varberg. Markus Rydberg gives us a guide to his home spot and the Swedish wave scene.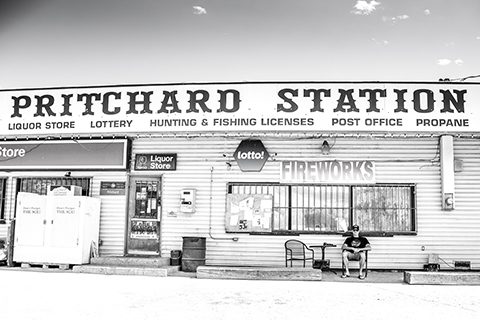 CANADA BY FOIL
Kevin Pritchard first found love for Canada snowboarding but felt compelled to return with his new love – windfoiling. Kevin shares his experience from the journey.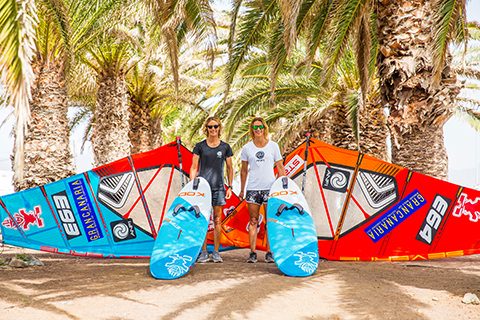 SWOT ANALYSIS
No one knows the Moreno twins better than….the Moreno twins! So who better to identify each other's strengths, weaknesses, opportunities and threats?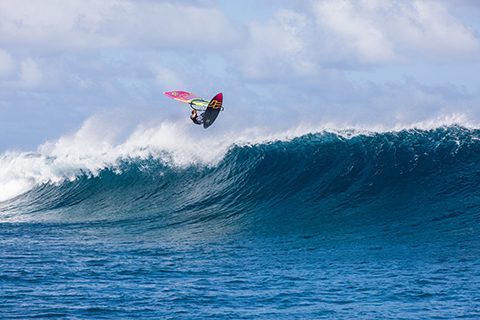 TAHITI TRIP
Journalist / photographer Julian Schlosser leads an all French mission to Tahiti to score the legendary Teahupo'o in the company of Gallic charger Jules Denel.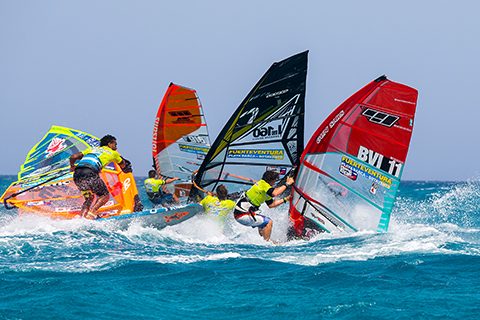 NO RULES
At the 2017 PWA slalom event at Fuerteventura, two sailors were badly injured. The pros debate the 'no rules' nature of modern professional slalom racing.

TEKKERS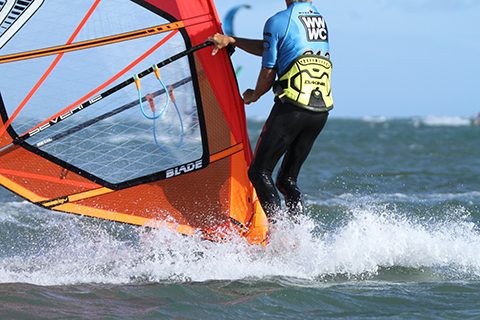 PETER HART – TACKING – JUST WHAT IS YOUR PROBLEM?
It's such a straightforward manoeuvre as a beginner but then grows horns as you take it onto smaller boards. Peter Hart sorts the issues out.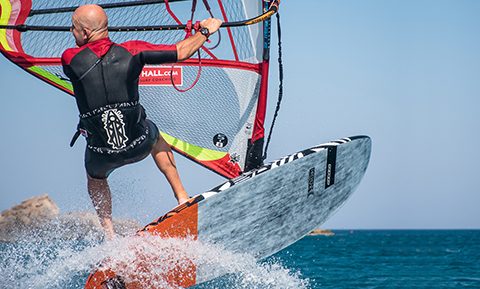 MOVE ON UP WITH JEM HALL – FLAT WATER FORWARD
Jem breaks down the impressive but achievable flat water forward loop.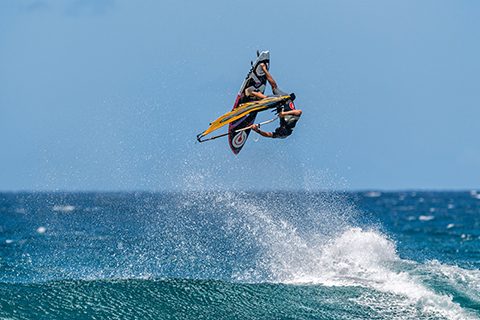 TABLE TOP HOW TO
Want to know how to do a table top – 2 x PWA World Champion Marcilio Browne tells us how.

BOARDSHORTS
LATEST & GREATEST
Even the great Stephen Hawking could not have predicted the universe would conspire to bring you this windsurfing news in such a time defying form.

WINTER WETSUIT GUIDE
Looking for some fresh neoprene to keep warm this winter? RRD, Neil Pryde and ION give us information on their latest offerings.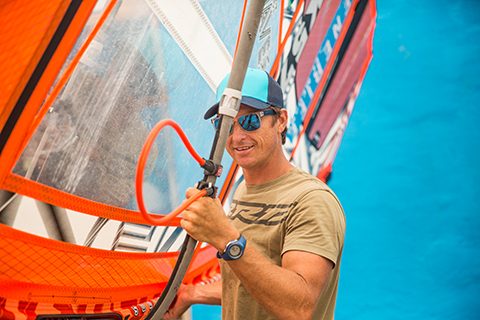 LOWDOWN – RRD COMPACT WAVE RIG
John Skye is on a mission to make windsurfing rigs more compact and easier to travel with. Read the lowdown on his latest developments.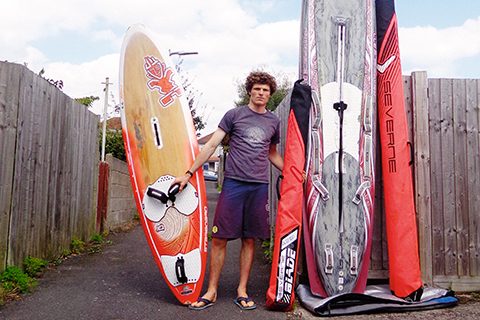 PARALLEL UNIVERSES – THE RACE AND THE WAVE
Champion racer and wavesailor, Louis Morris, give an insight into his two passions – raceboarding and wavesailing.
RYA KNOWLEDGE WINDSURFING WHATEVER YOUR AGE
Age is no barrier to windsurfing – the RYA explains why.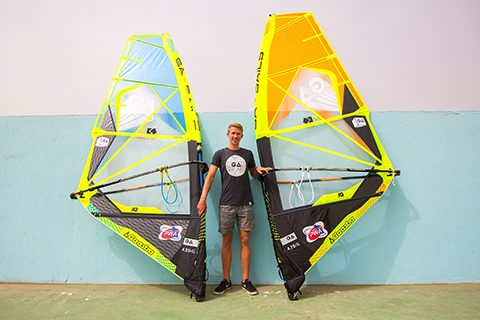 CANARY SUMMER
Irish youth sailor, Finn Mellon, swapped his school-books for the sun and wind of the Canary Islands, he tells tale of his travels.

SITTIN' ON THE DUNNY
EDITORIAL
TOP GUNS – The editor discusses windsurfing's 'Top Guns' and why they may lie closer to home than you think!
AFFAIRS OF THE HART – DAVE LAZARUS WHITE
Harty tells of the latest and most challenging chapter in the incredible life of an incredible bloke.
Get your Print or Digital copy now!