Tweet
PRESS RELEASE
PLAS MENAI IMPLEMENTS RAFT OF NEW PROCEDURES AHEAD OF WELCOMING BACK UNDER 18s FROM APRIL 2
The National Outdoor Centre for Wales will welcome back under-18s living in Wales in the first stage of its reopening. A team of 15 Plas Menai instructors have devoted an entire month to implementing new procedures to ensure the safety of visitors when they return from April 2. In order to comply with all recommendations set out by the Welsh government, preparations have seen the world-class training staff undertake an extensive training programme. Instructors have also practised updated rescue scenarios factoring in the requirements of social distancing and have taken part in refresher sessions to ensure their skills are entirely up to date. The acclaimed centre in Caernarfon, North Wales, is opening first to young people to acknowledge the sacrifice they have made over lockdown. It plans to welcome guests aged 18 and under from the rest of the UK on April 12 when travel restrictions are set to lift.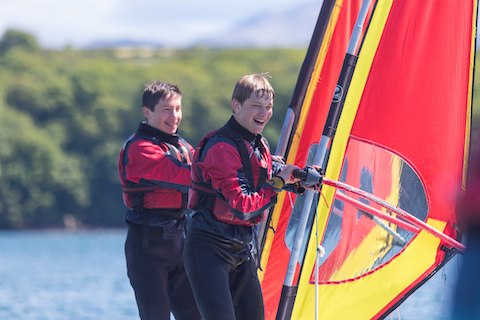 Alison Yates, Operations and Programme Manager at Plas Menai, said: "The past year has been really difficult for young people and they've been selfless in staying at home, away from school and friends, in order to protect people who are likely to be more vulnerable than themselves. So giving young people this opportunity to try new activities and experience the great outdoors along North Wales's spectacular coastline is our way of saying thank you.We've been in talks with the Welsh Government to understand the restrictions and all our instructors have been working hard to ensure our programmes and activities follow the guidelines and keep everyone safe. The biggest challenge for us this year has been waiting for confirmation on when restrictions will lift. However, we have greatly benefited from the work we did last year to implement changes to the centre, and we know which activities we can run with social distancing.We are fully prepared to reopen for everyone from April 24, so everyone can benefit from the activities we can offer. However, we understand this is wholly dependent on the Welsh Government's future decisions and are offering full flexibility and refund guarantees if restrictions affect operations or bookings."
The re-opening will see visitors offered two-hour taster sessions on Good Friday and weekends, and half-day sessions during the week. Activities available include stand-up paddleboarding (SUP), windsurfing, kayaking, mountain biking, den build and bushcraft, and Challenge Yourself, in which youngsters can take part in a range of team games. A responsible adult is required to remain on site while activities take place. They will be able to take advantage of grab-and-go catering which will serve hot and cold snacks and refreshments.
From April 24, the globally renowned centre intends to offer a full programme of activities and courses – including its indoor pool – for young people, families and adults, subject to the Welsh Government's plans to lift restrictions.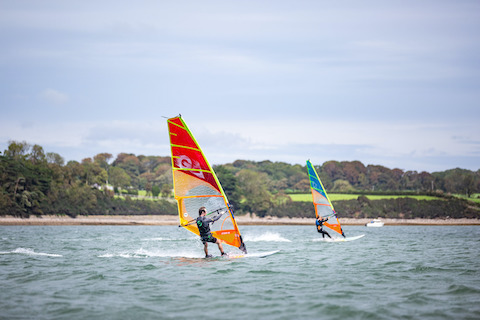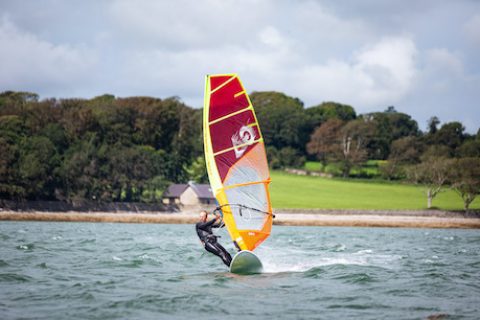 It also plans to stage preparation days for instructor courses, so those looking to gain professional qualifications can take part in activities – such as sailing or wind sailing – without the pressure of being on a formal course.
The centre will continue to follow all advice as set out by the Welsh government, which includes sticking to a two-metre social distancing rule at all times, accepting pre-bookings only, introducing a one-way system around the centre, and adding additional hand washing points and sanitisers.
To pre-book, find out more and to keep up to date with activities at Plas Menai visit www.plasmenai.co.uk.
-ENDS-