Tweet
Starboard say – "MEET THE 2022 KODE – PLAYFUL WAVE RIDING. ENDLESS DRIVE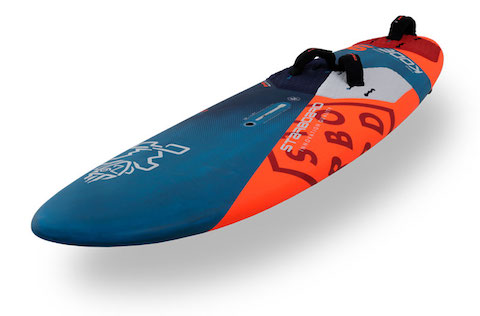 The versatile Kodes ensure a confident and smooth ride in choppy conditions. In wave mode, the Kode encourages you to achieve more radical turns than ever before – and get away with it in style. When the waves are flat, keep the action happening with the included freeride fin to maximize speed and drive. And fun.
We designed the Kodes to offer you the best onshore wave performance and excel in freeride, freewave and bump & jump. Time to play.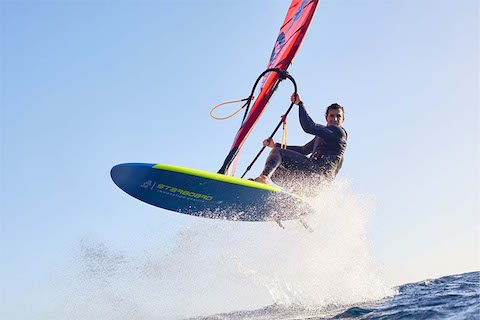 PLUG AND PLAY: SINGLE FIN OR THRUSTER
ALL KODES ARE DELIVERED WITH TWO DIFFERENT FIN SET-UPS FOR YOU TO CHOOSE FROM
When the waves are flat, plug in the freeride fin to maximise speed and drive. When the conditions finally turn on, you can get even more wave performance out of your Kode by simply swapping to the thruster fin set up. You'll quickly sense how the shorter centre fin and side fins will add a new dimension of manoeuvrability, grip and stability to your Kode.
WATCH THE 2022 KODE IN ACTION WITH MATTEO IACHINO & NICO PRIEN
"The Kodes are great boards for those dodgy onshore days because they help you to get planing in light wind and to pass the white water. Especially for me, as a heavy rider, the extra volume helps a lot to accelerate to top speed quickly."
– Matteo Iachino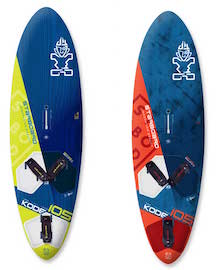 TWO CONSTRUCTIONS TO CHOOSE FROM
CARBON REFLEX SANDWICH: THE FLAGSHIP CONSTRUCTION
With its fluorescent orange colors is our lightest, most sturdy flagship construction and has some of the lowest warranty rates in the industry. Using the lightest biaxial carbon they offer more feel, more responsiveness and more flex than conventional boards. On the water, this construction will provide you with ultimate performance.
WOOD SANDWICH: STRONG LIGHT AND ECO FRIENDLY
With 500 kg/m3 density, the Pinewood absorbs minimal resin leading to a light board and crisp ride feel. The entire board is wrapped in a 3mm PVC sandwich for long term durability and that classic feel underfoot. A protective film covers the wood to hinder the sun's UV impact over time.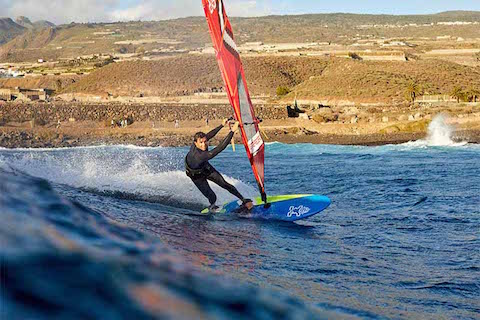 SIX KODE SIZES ARE AVAILABLE
85 · 95 · 105 · 115 · 125 · 135
85, 95 & 105 get you lifted up to speed quicker with increased area behind the fin. This lift is balanced with more nose area which creates a super smooth ride in choppy waters.
115, 125 & 135 feature larger centre line volumes with thin, responsive rails, which allow you to enjoy tricky conditions and ride more waves with ease."
Learn more at https://windsurf.star-board.com/windsurfing-boards/wave-freestyle-windsurf-boards/kode-freewave-windsurf-board/