Tweet
MEET THE 2022 ULTRAKODE: OUR LIGHTEST EVER
It's the lightest wave board we ever made. Heck, the lightest one to ever exist on planet Starboard.
 Why would you want a lighter wave board? Simple: You can jump higher, react faster and control better.
Confidently, the UltraKode in Reflex Carbon has over the last 3 years proven to be our strongest wave board technology with a break rate of 0.7%, perhaps the lowest ever in the industry amongst wave boards?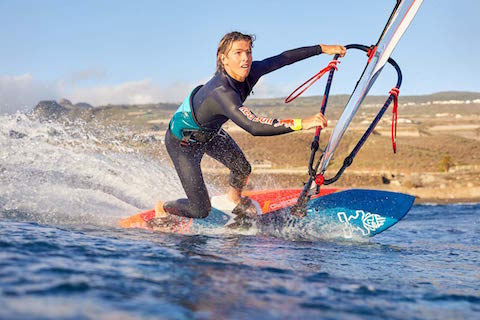 Thruster or Fivestar?
Extra light or extra versatile – Make your choice.


The UltraKode Thruster with three fin boxes reduces the weight by 300g. With less weight at the critical section right under your feet, you'll get more control in the air, better manoeuvrability and less risk of getting injured. Is this the lightest wave board out there? Starting at 5.1kg

The UltraKode Fivestar adapts to your needs: Five fin boxes make any set-up possible, thus allowing you to find the best possible configuration for style. All our UltraKodes are supplied with the new Stone signature Black G-10 thruster fins by Drake. Starting at 5.4kg
THIN RAILS – ENDLESS GRIP
Lean into the turn, as much as you dare to, the rails have got your back!
Thin rails in combination with a slight tail kick provide endless grip.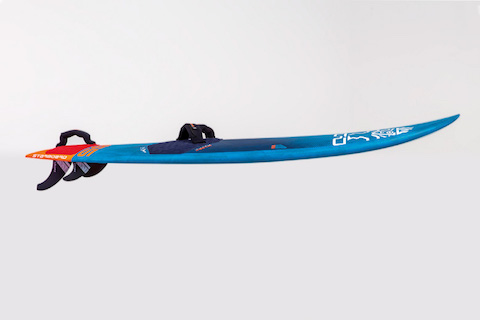 EXTRA VOLUME: FEWER PROBLEMS
The extra thickness increases the volume on the centre line, improving the performance in dodgy conditions. You'll get planing sooner and have less trouble with currents.
Ultrakode Size
Choose Your Favourite Size
65 · 72 · 78 · 82 · 86 · 93 · 100


65 & 72
Are boards designed for lighter riders to be able to make turns like heavier riders on bigger boards. They are extremely light and easy to control even in stormy conditions.


78 & 82
Are designed by Mark Stone. They cover the biggest range we've ever seen on low volume wave boards. While you'll love the performance on less windy days or less powerful waves, we didn't give away any versatility. Performing radical turns and controlling higher jumps will be easier.

86, 93 & 100
Are ultra-compact boards that provide enough stability for slightly heavier riders or less windy days. Thanks to an overall length of only 218cm you'll be astonished by their control, even on the windiest of days. Thin rails and a slight tail kick make your tight turns as easy as possible. By positioning the V on the centre these boards have become super fast, giving you plenty of speed through the chop.
See more at https://windsurf.star-board.com/windsurfing-boards/wave-freestyle-windsurf-boards/2022-ultrakode-wave-windsurf-board/