Tweet
Just seven weeks after rupturing his cruciate ligament Michael Rossmeier has already started his training and preparation for the 7th year of the Tricktionary Windsurfing Academy in Sigri this summer!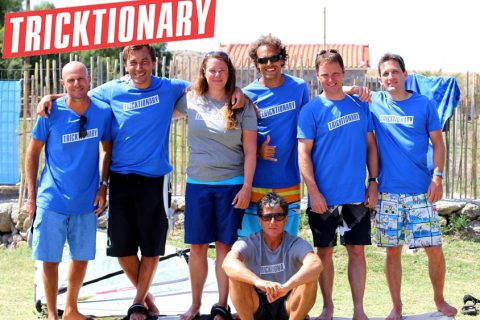 Running from the 16th to 23rd August and drawing on his knowlege from his career as a freestyle pro and Trickionary author, Michael will cover freestyle moves such as; Power Jibe, Duck Jibe, 360, Loop, Air jibe, Flaka, Spock and more.
The Tricktionary Camp is for all ages. For participation your level should be at least planing in foot straps and harness and be able to waterstart. The group will be from about 3-10 persons, the price for the Camp (unlimited training, framework program, exclusive rental, flight and accommodation) is 290 Euro. All set in a beautiful greek village, Sigri makes the perfect setting for a special holiday week!
For travel info (direct flights from UK) and offers for accommodation/transfers/windsurfrent or storage email: info@sigrisurf.com
More info about the spot and accommodations: www.sigrisurf.com
Trickademy video from the season 2016: https://vimeo.com/201705261