Tweet
PRESS RELEASE
So.. Who are you going to vote for?
It's the season of the year that the UKWA unveil their nominees. Now it goes to YOU, in a public vote to decide who will be the UKWA windsurfer of the year 2017.
Previous winners have been Olympic champions Nick Dempsey and Bryony Shaw, Speed Legends Farrell Oshea and Zara Davis, Freestylers Andy Chambers and last years winner Max Rowe. But winning this coveted trophy is a once in a lifetime opportunity. You can be nominated as best Windsurfer in your discipline many times but once you have won it, that's it. It is a great honour to be one of these nominees that encompass the full spectrum of windsurfing. They are selected based on their outstanding performance for this year gone. It's then up to YOU the general public to decide who will have the honour of putting their name on it for 2017 as the UKWA Windsurfer of the Year.
The categories and nominees are.
Slalom:
Ross Williams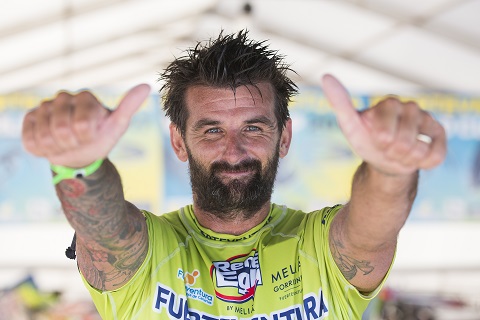 If there were an All-rounder award Ross William would have won it many, many times over. Accomplished wave champion and winner of the Formula world championships. But it is in Slalom that Ross excels, in PWA slalom competition the last two years he has been exceptional. Stepping up on the PWA slalom podium in 3rd place overall for 2016 and missing out on a podium by just 10 points this year surely makes him the UK's most successful slalom sailor of all time. All this and the UK agent for GA sails and Tabou boards he is definitely deserving of your vote.
RACING:
Emma Wilson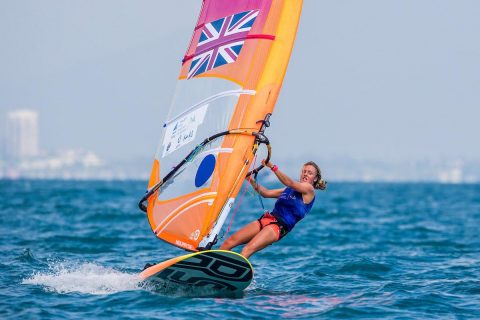 Having previously being nominated for The UKWA Windsurfer of the Year in 2014 Emma has continued her progression through the RS:X rankings. Previously at just 15 years of age Emma was winning titles and in 2016 Emma won the Youth Sailing World Championships and then went to China to defend her title in 2017. Only a true champion can raise their game when the chips are down, having been in second place throughout the event in an iconic battle with Giorgia Speciale it was all down to the final medal race. Needing to win Emma finally overtook Giorgia on the final reach to win.
Now Emma retires from youth racing to concentrate on Senior events and focus on her attempts to reach the 2020 Tokyo Olympic games. Emma would be a very worthy winner of the UKWA Windsurfer of the Year Title.
Wave:
Adam Lewis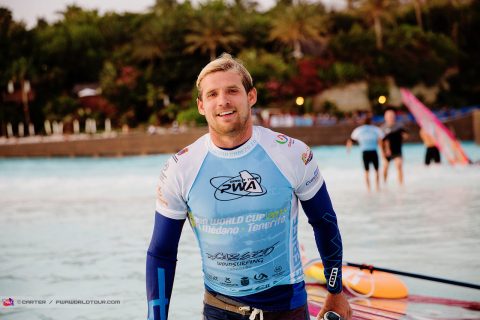 Genuinely, one of the nicest windsurfers you will ever meet, Friendly, approachable and helpful. But don't let this demeanour fool you if you ever come up against him in a heat! He is an International team rider for Fanatic, North and he is fast, quick thinking and now one of the most experienced wave riders on the PWA tour. This is Adams time, 5th place overall in PWA wave this year and raised the Sword at this year Tiree wave competition against a world class fleet giving him the UK BWA title for 2017. From humble beginning's in Taunton to top world class sailor, Adam deserves your vote.
Speed:
Jim Crossley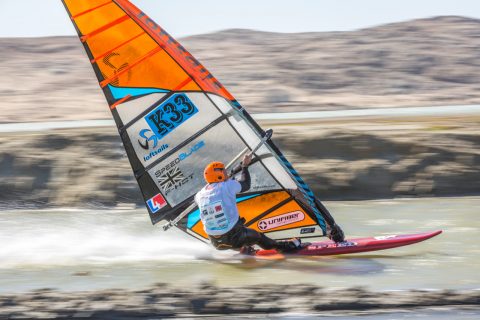 Jim is a very quiet unassuming guy who unlike all the other nominees is not a full time sailor. He juggles his time with his kitchen business and his young family with getting enough time to sail when he can. This year Jim has concentrated on speed and it has paid off in spades. He came 5th in the ISWC speed world championships in Fuerteventura, won the UKWA GPS speed challenge, came 2nd in the UKWA Championships in Weymouth and to top off his year headed off the Luderitz, Namibia to try his hand at the man made trench and achieved an impressive 48.08 knots making him the 4th fastest British Windsurfer of all time. He deserves your vote.
Freestyle:
Nic Hibdige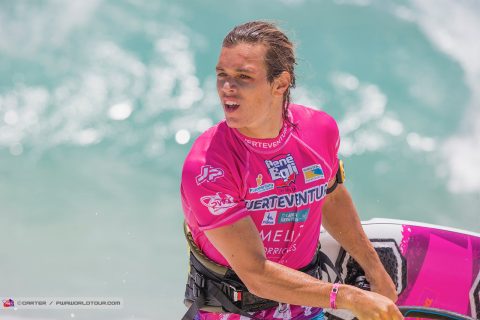 Ranked 17th overall in the PWA Freestyle rankings for 2017. This 20-year-old team rider for GA sails and Tabou Boards is living the dream traveling the world learning off the best by competing with the PWA guys and girls. He is for sure one of our best up and coming freestylers and this year was ranked top out of the UK riders on the tour so undoubtedly deserves your vote.
The voting will be open from Wednesday the 20th at https://ukwindsurfing.com/woty/
December and closes on the 2nd of January. With the winner announced on Friday the 5th of Jan. Bob Ingram Chairman of the UKWA said "Congratulations to all the very worthy nominees this year. Its time for you to crank up you social media and ring all your friends to see how many votes you can get to see who raises this converted Windsurfer of the year Trophy, good luck to all"
<ENDS>