Tweet
Press Release
Who is the most deserving of your Vote?
It's the time of year that the UKWA unveil their nominees that go to the public vote to decide who will be the UKWA windsurfer of the year 2016. Winning this coveted trophy is a once in a lifetime opportunity. You can be nominated as best Windsurfer in your discipline many times but once you have won it, that's it. So these nominees that encompass the full spectrum of windsurfing are selected based on their outstanding performance. It's then up to you the general public to decide who will have the honour of putting their name on it for 2016.
The categories and nominees are.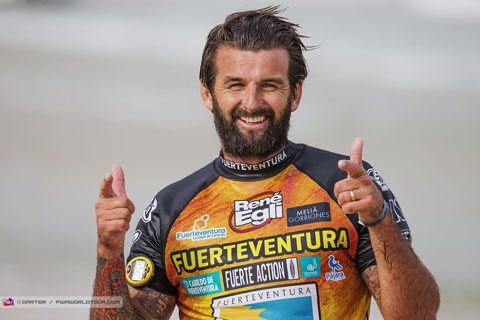 Slalom: Ross Williams
Ross is without doubt the best all round windsurfer we have and has been justifiably nominated for this award many times. But this year, Ross's outstanding performance in PWA slalom competition was the best of his career. Stepping up on the PWA slalom podium in 3rd place overall for 2016, makes him the UK's most successful slalom sailor of all time. All this and the UK agent for GA sails and Tabou boards he is definitely deserving of your vote.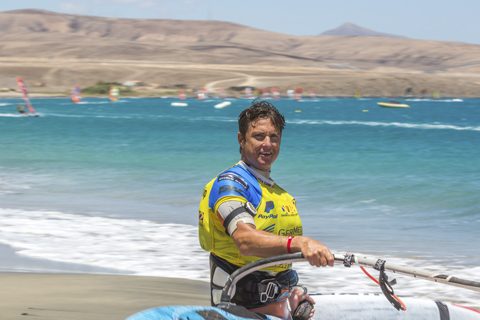 Speed: John Skye
We know what you are thinking, John Skye? nominated in the speed category! John we know is one of the UK's most successful Wave sailors. But his ability to rock up at the ISWC World Speed sailing championships this year using RRD Firewing sails he designed and off the shelf production RRD boards and walk away as Vice world speed champion against some of the fastest dedicated speed sailors in the world, makes him a shoe in for this nomination. Undeniably John's ability to turn his hand to a completely different category to his speciality makes it even more deserving.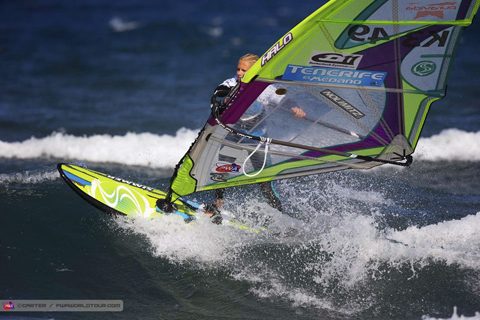 Wave: Sarah Hilder
As far as British Wave sailing goes, Sarah is a stand out sailor on PWA tour. For 2016 she finished top 10 in all PWA events she entered, taking on stormy port tack spots like Pozo and El  Medano. She also won all the UK events this year, and promotes Woman in our sport. She is a great ambassador for British Wave sailing and offers vital support at our events.  She is no doubt a reason why we are getting more Women competitors and has helped to raise the standard of competition.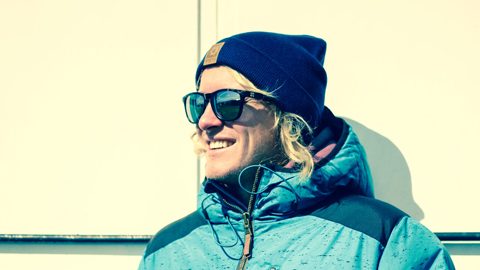 Freestyle: Max Rowe
Honing his skills for many years with Club Vass as an Instructor and working his way through the PWA rankings at the same time. Max has worked so hard to always end the year ranked with the worlds best. Even up against the new kids on the block on the freestyle tour, Max is still in the top 20 in the world in 2016. Both on and off the water Max shows maturity beyond his years. Joining Simmer Style this year as an international team rider he is fully involved in helping them develop new gear for 2017 as well.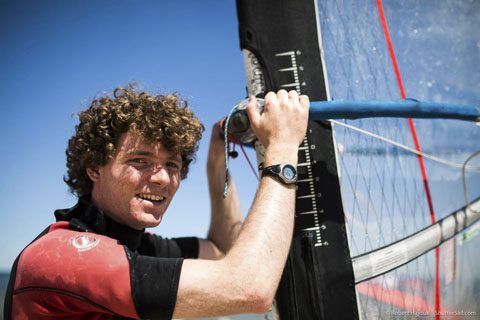 Racing: Louis Morris
As the outstanding race board sailor in the UK it is no coincidence that Louis Morris has been nominated for UKWA Windsurfer of The Year for the second time. Louis won every National Championship event he was able to enter, won the inland series with an event to spare and won The UKWA/RYA National Championships. In addition Louis finished highest British Sailor at the Raceboard Europeans finishing a credible 5th. Louis is also a great wave sailor, coach and supporter of the Student Windsurfing scene.
The UKWA chairman Bob Ingram said, " I am sure you will agree this years line up is very impressive. We are very lucky here in the UK to have such a depth and breadth in our windsurfing ranks. But who is your favourite and who will raise the converted UKWA WOTY trophy. Its up to you?"
Please post your valued vote online by visiting www.ukwindsurfing.com or use this direct link http://ukwindsurfing.com/woty/
Only one vote per person, voting closes on the 30th of December 2016 and the winner will be announced the 1st week of January 2017.
END: