Tweet
BUYER'S GUIDE
WAIST HARNESSES are definitely not a waste of money. Invest as much as you can into finding the right one and your spine and windsurfing will be forever grateful. Fit, comfort and support remain key and a trip to your local retailer to try them on is still the best way to make the right selection. To help narrow the field we have a selection of the current product on offer from the brands. In addition our resident coach, Jem Hall, offers some wise words on waist harness use and selection.
Jem Hall's quick tips – waist harnesses
• Ensure your harness is tight and low and retighten after a few runs.
• Look for a more hips in and shoulders out stance or you may get the dreaded boob tube with the harness riding up.
• Learn to control the power through the hips and legs by sailing with light fingers on the boom and moving on to one handed sailing.
• Get the right fit for your shape and try it on in the shop or try your mates down the beach.
• Be careful of kite hooks on the spreader bar as they can sometimes shred harness lines.
---
ION RADIUS
Brand claim – "If you're looking for a harness that delivers the best of both worlds, then you're in the right place! A balanced combination of freedom, movement and support. The RADIUS is a superb performer, which we've further intensified with a slim outline and extended soft foam edges to protect those sensitive areas. Featuring sling belt: a wrap-around feature to secure the harness in place; memory foam and 3d_contour shape: pre-shaped full back support."
RRP £159.95 
---
MFC WAVE WAVE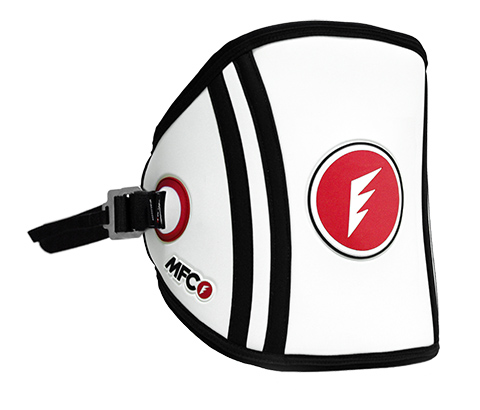 Brand claim – "This harness is ultra light & heavy-duty, made from non-absorbent materials along with its bubble wrap technology and EVA interior for advanced ergonomic support. The new sliding bar strap design allows freedom while reducing vertical movement, which is enhanced by the MFC Buckle System along with the MFC Quick Release. This harness is used by the world's best windsurfers – Marcilio Browne, Ricardo Campello and Camille Juban – a world class harness."
RRP £139.99 
www.zerogravitydistribution.co.uk
---
MYSTIC LEGEND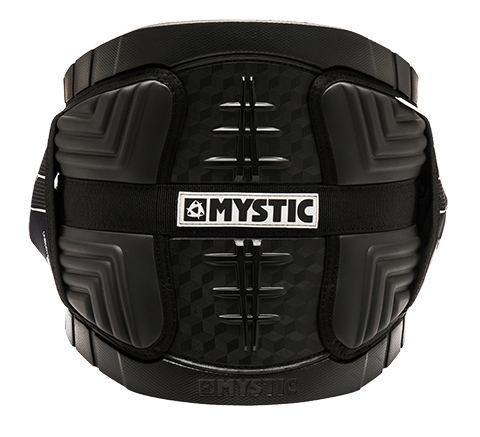 Brand claim – "Mystic's flagship harness created in a windsurf specific version. Featuring FlyMold, for ultra light weight and removing water absorption; FlyWebb, webbing straps that carry on from the bar and loop around the harness in full, creating a more even distribution of the weight and more secure, comfortable fit and finally new Banana Bar, which is easy to secure in place and maintains Mystic's reputation for creating a harness that does not ride up!"
RRP £139.99 
---
NAISH BOSS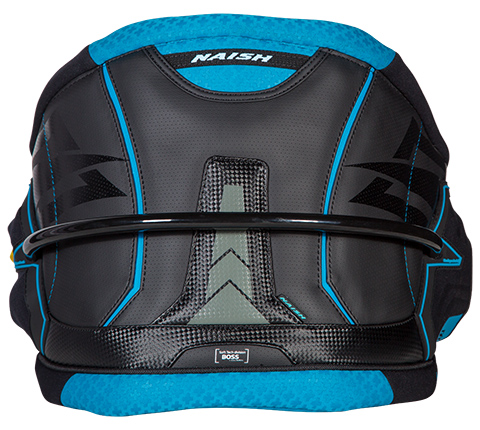 Brand claim– "The lower cut of the Boss is ideal for riders looking for a high range of motion and excellent back support. The locked-in bar pad features extensions which insert into the sides of the harness to lock the bar into place. A low-profile, contoured spreader bar (with memory foam padding) adds extra comfort and
double spreader bar straps further prevent the bar from riding up with use."
RRP £179.00 
---
NP SURF FLASH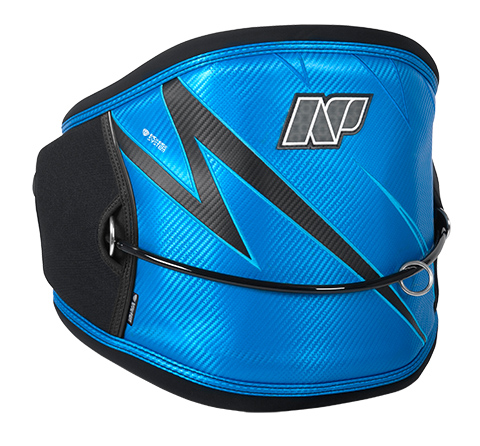 Brand claim – "The softest and most comfortable harness in our range. Maximum comfort through an ultra light and soft construction. If you are looking for a super lightweight and comfortable harness at a great price this summer then look no further. Features include the 360 Powerstrap, soft neoprene edges, anti chafe seams, back base support system and many more. Sizes XS, S, M, L, XL."
RRP £134.90
with STD S1 spreader bar
---
POINT–7 WAIST WAVE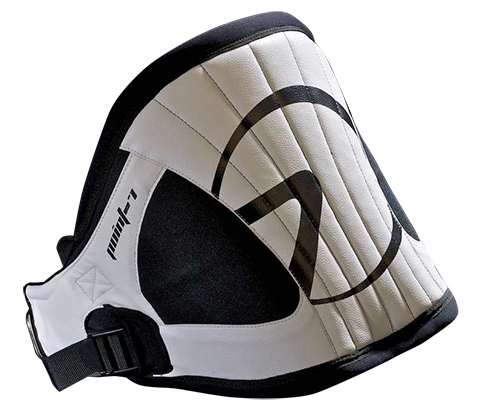 Brand claim – "Ergonomic shaping which combines optimal freedom of movement with maximal support. Ideal for any kind of discipline, whether you are a wave sailor, freestyle sailor or simply love going out for a blast. This harness is built using only the best materials, ensuring durability and comfort. Quality, tailor made. Available in two colours Blue/Black and White/Black and sizes Small, Medium, Large, Extra large and Extra extra large."
RRP £80.00 
www.zerogravitydistribution.co.uk
---
PROLIMIT TYPE T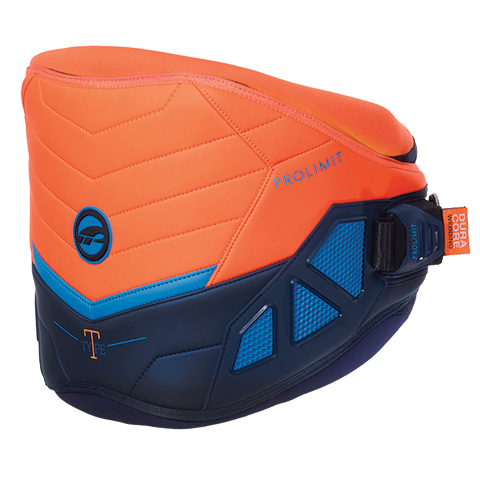 Brand claim – "Revolution through perfection of an Icon. The Type-T waist harness is a favourite of many including our team! It's a comfortable and flexible waist harness with tons of support. The neoprene soft edge bridges the gap between a low side profile structure and high side profile support outline. This makes it perfect for long sessions and high contortions. Pre-curved
and 3D shaped and DuraCore webbing straps for durability."
RRP £109.00 
---
RRD EQ–4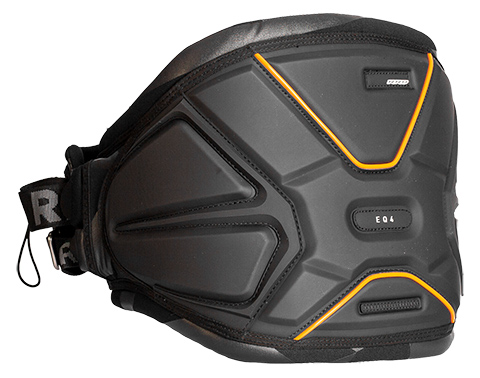 Brand claim – "The EQ-4 does its work in gusty conditions, full power riding and fast accelerations. The fiberglass reinforcements inside are positioned to correspond with the sail's centre of lift. The convex curved lower edge of the harness (Flexcurve) is flexible and designed to stay in contact with the rider. Finished with the most comfortable spreader bar-protector and soft neoprene edges, the EQ-4 is your high-end waist harness for powerful riding."
RRP £169.00 
---
SEVERNE LUX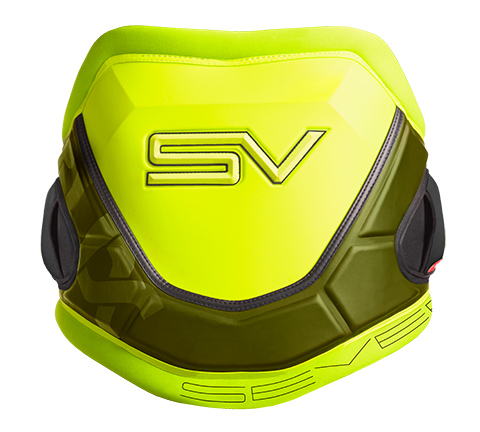 Brand claim – "For 2016 Severne have introduced their new line of windsurfing specific harnesses. The LUX is our comfort waist harness and all about luxury. Memory foam, combined with a higher profile for maximum support make the LUX harness comfortable. REALLY comfortable. A full neoprene inner gives a premium feel. 3-D shaped for minimal ride up. The bar pad and windsurf specific hook ensure positive un-hooking for safety. Available in black and neon green."
RRP £159.00 
---