Tweet
Winter is coming, Jon Snow knows it and if you don't want to end up like a white walker and rigging up in the frozen north then there's only one option until someone invents a waterproof electric blanket – head south! To calibrate your compass and plot your course we've put together a quick guide to some choice windsurf resorts that offer a sunny and windy port of shelter from cold winter storms. So standby to loosen the lines… and your wallet as we bring you on a whirlwind cruise round the world as Captains Jane Faughnan from Sportif and Marcus Bull from Planet Windsurf pick their favourite 3 windsurf getaways for winter and we give micro-guides to a selection of spots where you can enjoy some wind and sun as the seasons turn colder.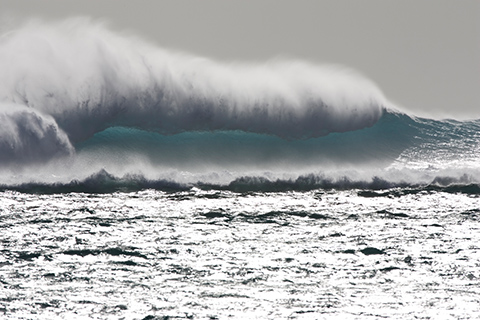 Three of the best…
Jane Faughnan
Sportif Windsurf Holidays Worldwide
1. BRAZIL
Sportif have been offering holidays to Brazil since 2004 with Jericoacoara (Jeri) known for its waves, sandy streets and party nights. Conditions range from flat water and small waves inshore, to 4-5m out at the Point from September to January. Choose from a wide range of budget, boutique and luxury accommodation. Transfers take around 4 ½ hours from Fortaleza. Stop off at Icarazinho to unwind, with miles of flat water and smaller waves. One week in a beachside pousada including flights and transfers in 4WD vehicles from £1,149pp.
2. MAURITIUS
Sportif recommend 2 locations in Mauritius – Le Morne in the south west and Anse Le Raie in the north east. Famous for its wide range of accessible conditions for slalom, freestyle and wave sailing – enjoy over 300 days with F4 bft. Le Morne and Anse Le Raie both have sheltered, flat water lagoons, ideal for beginners and SUP, with Le Morne offering a wide range of wave conditions from beginner to expert windsurfers and surfers. Stay in luxury all-inclusive hotels on the spot with spas, golf, tennis, kids clubs and scuba diving. One week 4*Hotel all inclusive including flights and transfers from £1,195pp.
3. TOBAGO
From December to June, Tobago has some of the finest windsurfing conditions in the Caribbean.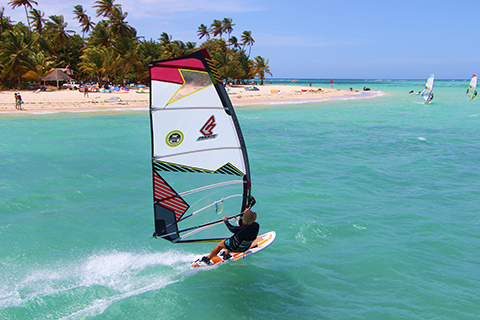 Pidgeon Point on the south west coast has idyllic palm lined, sandy beaches, azure water and flat water conditions perfect for all levels. This laid back island has many activities ranging from scuba diving, snorkelling, kitesurfing, SUP, kayaking, golf and horse riding, to rainforest excursions, local creole and a la carte fine dining. EARLY BOOKING OFFER – One week BB including flights & transfers from £899 (SAVE £150).
More information on 50+ resorts and Sportif Windsurf Pro Clinics with Peter Hart and Jem Hall, spot guides, wind stats, photos, videos and offers see www.sportif.travel, +44 (0)1273 844919, [email protected].
Marcus Bull
Planet Windsurf Holidays
www.planetwindsurfholidays.com
1. LANGEBAAN, SOUTH AFRICA
Langebaan lagoon a little north of Cape Town in South Africa is one the most reliably windy locations in the world, yet it remains relatively unknown. The lagoon is surrounded by a stunning nature reserve. There is a charming town with lots of great restaurants and amenities. Even with the recently weakening pound, South Africa is still value for money. From the UK we have direct 12 hour flights with minimal travel fatigue due to the similar time zone. The main windy season is from November to March. One week flight inclusive holidays from as little as £1,090 per person.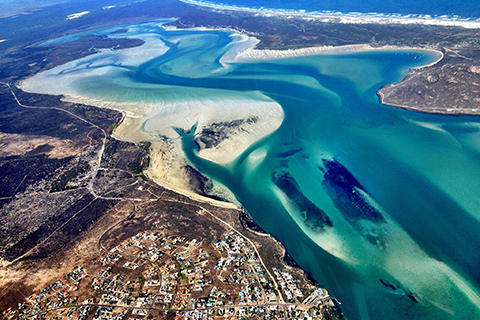 2. CAPE VERDE
Cape Verde is just a 5-hour flight from the UK and is the closest super windy and warm destination during the winter months. Planet Windsurf offer a choice of two islands, Boa Vista and Sal, with a combination of shallow flat water and world-class waves. As with all Planet Windsurf holidays the staff have first hand knowledge of all the best accommodations and windsurf spots on both islands. Planet even offers a combination of both islands via their island hopping tour. The newest North Sails and Fanatic Boards from just £219 per week. One week holidays from £790 per person
3. GOSTOSO, BRASIL
Gostoso is a small seaside village in Brazil, just North of Natal. From October to March this is simply one of the best windsurf locations in the world! 90% wind reliability and beautiful beachfront boutique accommodation with world class windsurf centres. This is a really unique spot. Brazil's main selling points are incredible value, lovely friendly atmosphere, un-crowded beaches and of course wind! Planet suggests at least 10 nights here due to the 14 hour flight. They offer a wide range of tailor-made tours to Brazil in combination with a Gostoso windsurf holiday. 10 night flight inclusive luxury holidays from £1390..
Planet offer real time immediate quotes via their innovated website, or call 01273 921 001 for expert advice.