Tweet
The only thing better than windsurfing, is windsurfing in the sun. Windsurfing is your passport to a holiday with purpose and guilt free feasting in the evenings. Seventy one percent of the earth's surface is water-covered. If you're struggling to pick which percent you need to cover with board and sail on your travels, then we've narrowed the choice down to some of the windsurfing hotspots around the world in our travel guide. So if you're in need of a solar powered recharge, then read on for our shortcuts.
---
Sportif the specialist windsurfing company give us their monthly recommended spots around the world.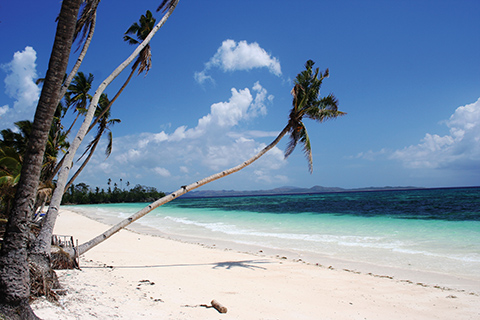 Resort: Boracay.
The island of Boracay is an outstanding winter windsurfing holiday destination. January offers great value flights and an escape to turquoise blue waters. Bulabog Beach was voted 'one of the best beaches in the world.' Stay right on the shore and enjoy flat water, freeride conditions with north east trade winds usually 15-30 knots. When off the water enjoy the surfy, backpacking vibe or pampering spa at a luxury hotel plus range of activities from yoga to scuba diving, kitesurfing or just relaxing under a swaying palm. The journey is fairly long but well worth it when you get there.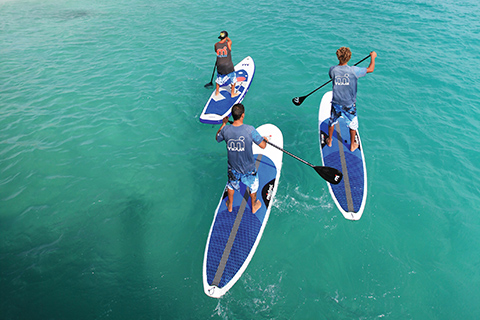 Resorts: Sal Island & Boa Vista
Located 1500km south of the Canaries and 450km off the west coast of Africa, the Cape Verdes offer winter windsurfing right through to April. This former Portuguese colony, with laid back 'creole' culture and sandy beaches has a choice of budget or luxury hotels. Direct flights get you there in around 6 hours. Conditions range from flat water to full on wave sailing depending on the time of year and beach you sail from. Enjoy other activities including SUP, surfing, kitesurfing, scuba diving, yoga. We like: 4×4 excursions in Boa Vista & Multisport taster packages in Sal.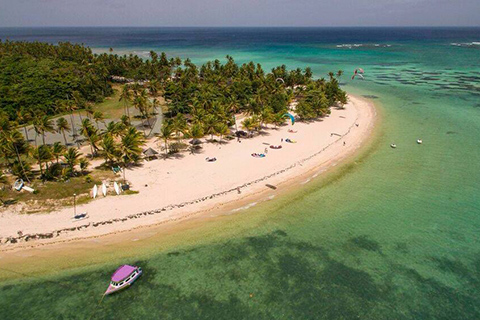 Resorts: Aruba, Bonaire, Barbados, Cabarete, Martinique, St Kitts & Nevis, St Martin & Tobago.
The Caribbean offers conditions for all levels of windsurfer with trade winds from December to July. Islands vary in style from French or Dutch cultural influence to former British colonies. Ideal for a beach -based holiday with choice of self-catering, all inclusive or luxury hotels. Best for flat water are Tobago & Bonaire, wave sailing is Barbados and combi conditions in Cabarete. Enjoy additional activities such as surfing in St Martin, hiking & sailing in St Kitts & Nevis and SUP, scuba diving and kitesurfing on most of the islands.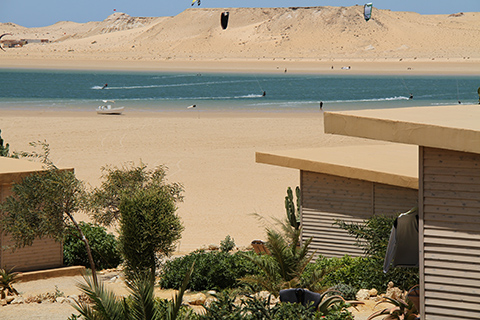 Resorts: Dakhla.
Dakhla on the West Saharan coast has become one of the best locations for windsurfing, SUP and kitesurfing year round. Consistent wind conditions, an enormous flat water lagoon and point break with rolling barrelling waves cover every option. Beginners can learn in the shallow water whilst more advanced windsurfers can practise technique in the variety of conditions. Accommodation is in a luxury Eco lodge with French run hotel with full restaurant and bar facilities. Enjoy desert adventures, catamaran sailing and chilling out in a spectacular location. We like: the awesome conditions & sociable, camp bar.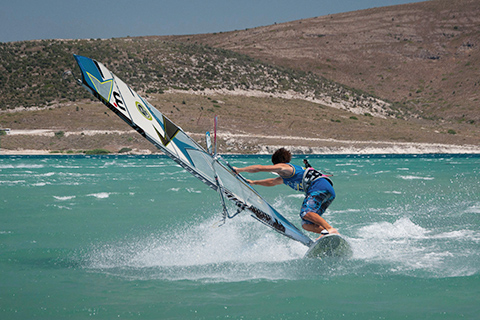 Resorts: Alacati.
Known at the 'Turkish Riviera', Alacati is an almost landlocked bay offering flat water, slalom conditions from May to October. This PWA World Cup venue provides cross shore wind with rental, instruction and accommodation right on the spot. Beginners and juniors learn in the shallow area of the bay while you nail that move. Nearby the cobbled streets of Alacati offer a variety of fine dining restaurants with many boutiques, cafes and bars. Off the water, enjoy excursions to  local vineyards, thermal mud baths and archaeological sites such as Ephesus.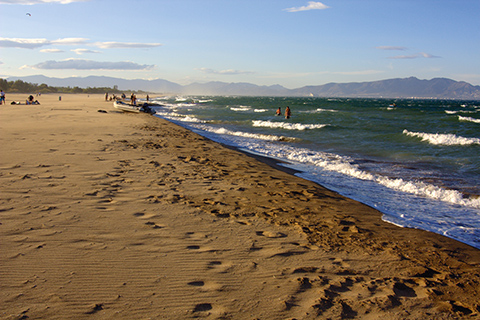 Resorts: Tarifa & Golf de Rosas.
Get ahead of the crowds for a June break with short flights, wide sandy beaches and choice of self-catering farmhouses or luxury boutique hotels. Tarifa, on the Costa de la Luz, is famous as the 'Capital of Wind' and for its full on nightlife. Golf de Rosas, on the northern Costa Brava, is ideal for families with a kid's programme. Conditions range from flat water to bump & jump. Enjoy other activities including SUP, surfing, kitesurfing, horse riding or explore the local bodegas.  Why not book a long weekend or twin centre Barcelona break.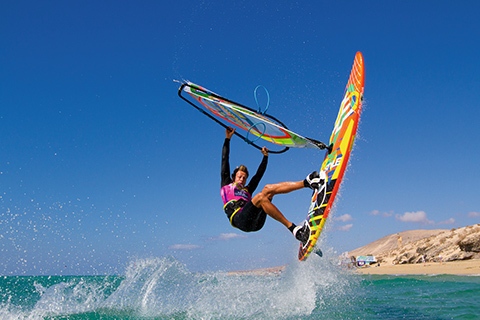 Resorts: Fuerteventura, Gran Canaria, Lanzarote, Tenerife.
Just a short flight, our nearest sunny windsurfing venue with a variety of sailing conditions. Sotavento, in the south of Fuerteventura, has a shallow tidal lagoon as well as the World Cup slalom and freestyle venue. Gran Canaria's Bahia Feliz is more suited for beginners/ intermediates, whilst high wind Pozo is for experts only. Lanzarote works well for combi conditions, with a sheltered bay leading out to bump and jump and small to medium waves. Tenerife will suit more advanced windsurfers with challenging chop conditions to get you moving on up!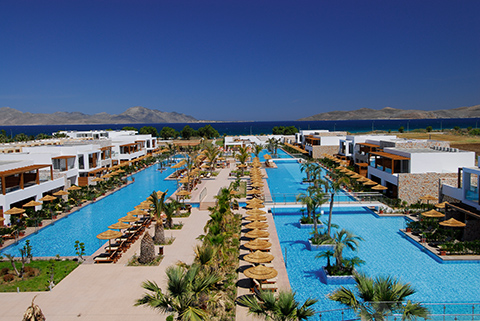 Resorts: Crete, Rhodes, Karpathos, Kos, Lemnos, Samos & Sigri.
The Greek Islands are our top pick for August but book early! Crete is best for flat water, slalom & freestyle. Rhodes has busy Ialyssos in the north, and quieter Prasonisi in the south with twin beach peninsula for slalom and jumping. For high wind choose family friendly Samos or Karpathos with biking, climbing and hiking programmes. Kos has a wide choice of beach hotels on the spot with 3 resorts – Kefalos with sailing, Marmari with kitesurfing and Psalidi with great kids windsurf programmes. More off the tourist track, Lemnos or Sigri are great for freestyle.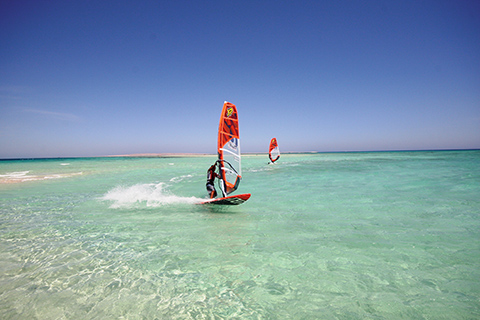 Resorts: Hurghada, Marsa Alam & Safaga.
You can't beat the Southern Red Sea for all round, consistent side shore wind, superb flat water and guaranteed sunshine. Long sandy beaches, with a choice of luxury hotels and instruction and rental centres right on the spot, it's suitable for everyone. It couldn't be more convenient. You can also enjoy SUP, kitesurfing, snorkelling, scuba diving, horse riding, camel treks and quad biking. Hurghada is the most developed with shopping, bars and nightclubs. Marsa Alam is the quieter and uncrowded resort with Safaga offering the best value hotels from £499 all inclusive including flights.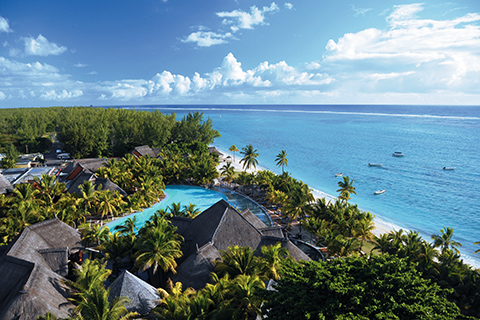 Resorts: Le Morne and Anse le Raie
For a dream holiday, Mauritius is top of the list for many windsurfers. Why? Well the beautiful sandy beaches, turquoise lagoons, rolling waves off the reef, palms waving in the tropical breeze plus luxurious spa hotels to pamper you off the water and kids clubs to entertain. Le Morne on the south west coast, is billed as the most versatile spot with the widest range of conditions in one easily accessible area.  In the north, new spot Anse le Raie offers endless lagoons, boutique hotels and livelier areas to head out and enjoy the local bars and restaurants.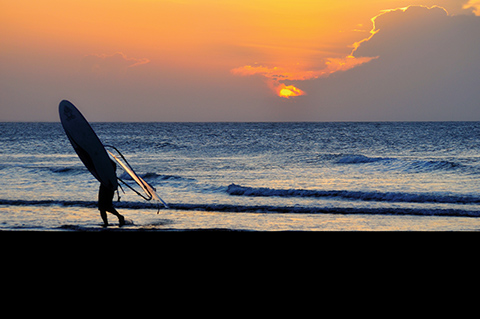 Resorts: Gostoso, Icaraizinho and Jericoacoara.
Not on your bucket list yet? Here's some reasons to get the South American vibe. Around 27°C, constant winds from September all through the winter and later in Gostoso and flat water to awesome waves where the best in the world live and train. Kauli Seadi has set up camp in Gostoso and if around will offer you tips on the water. Icarainzinho – little sister to party town 'Jeri', provides less challenging conditions and the perfect warm up for the waves in Jericoacoara. Walk on sand streets, watch the sunset from the dunes and party all night long!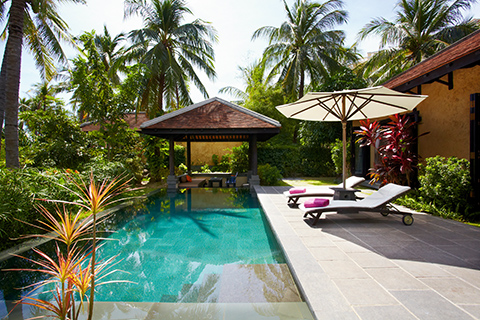 Resort: Mui Ne.
A windsurfing trip to Vietnam is most often couples with an extension tour to see the historic sights of Saigon, Ho Chi Minh City, Hanoi, Halong Bay and the Mekong Delta. Start with a week relaxing on the beach after windsurfing the challenging conditions at Mui Ne. This former fishing village has grown into a resort with luxury spa hotels but still retains its charm and has beach hotels with great service and massage on the beach! A previous PWA venue, the wind can get strong and if you like challenging wave conditions, this is
the place.
SPORTIF TRAVEL
Sportif are a specialist windsurfing holiday company, based in the UK. Established in 1980, they provide holidays to over 50 flat water, slalom, freestyle or wave locations and expert advice on where and when to go for your level. Fully ATOL bonded holidays with a choice of budget to luxury accommodation, flights, transfers, car hire. Pre-book rental and instruction sports packages for beginners and intermediate to advanced and expert level at discounted rates. Multi-sport options include windsurf – surfing – SUP – kitesurfing.
MORE INFO
Sportif's website has details of the locations, sailing conditions, wind stats, hotels, pictures, videos and latest holiday offers.
CONTACT
Sportif Travel
+44 (0)1273 844919 • [email protected] • www.sportif.travel