Tweet
6 EXERCISES EVERY WINDSURFER SHOULD DO EVERY SINGLE DAY
---
Hey, My name is PP Jutras and I'm a strength and conditioning coach. I've specialized in water sports, especially windsurfing. I've helped weekend warriors all the way to top athletes like Morgan Noireaux and Boujmaa Guilloul.
My training approach is very basic and mostly around building strong foundations. Structural balance, posture and mobility are on top of my priority list. That's why today I'm sharing with you 6 exercises that every windsurfer should do EVERY single day.
No you don't have to turn into a gym rat to become a healthier « person » The first 3 exercises have one main goal and they are to improve your overall posture. Try to do 2 sets of them. I also recommend splitting the routine into 2. A- The following can be done in the morning B- The last three in the evening for a better sleep
1- Split squats are good to strengthen the legs and to give an active stretch to the hip flexors. Those hips muscles are too often stuck in a shorter position. Thanks for sitting all day! Stretching your hips flexors will directly help reduce lower back tension and may fix lower back discomfort. Reach for 6 to 10 reps/leg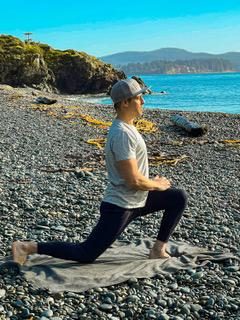 2- The cobra to W is to fix your upper body posture. Once again, computer work, texting or scrolling on your cell phone brings the shoulders in. This is the worst position and this can lead to head pain, neck pain and shoulder pain. Having a poor body alignment will, at 100% guaranteed, lead to pain or some type of injury. Reach for 4 to 8 reps (right-left-both arms =1)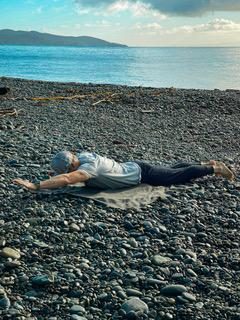 3- The Hollow body hold is my go-to core exercise. Higher the arms and the legs for an entry-level. Lower both extremities to step up your game. No matter where you stand, this isometric drill is great to stabilize the lower back and work the core properly. Hold the position between 30 seconds to up to 1 minute
https://youtu.be/E2qk_fCsBDM.k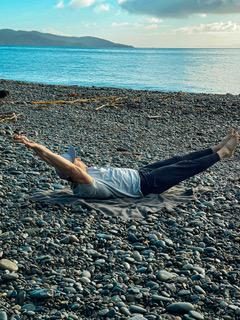 The next three exercises are related to improving your relaxation and your sleep. Quick facts about sleep: 1- You can only train as hard as you can recover. 2- Good sleep will help you boost your immune system? 3- Finally, if you have extra pounds…
Fix your sleep before thinking about starting a crazy diet. Meaning quality of sleep should score on top of your priority list. Repeat twice:
1- Cat-Cow exercise: Rounded and arched back. Hold each position for one second.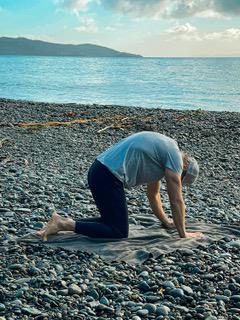 Up to 6 or more reps 2- Child's pose exercise: Go low and hold the position. You can rock your hips from side to side Hold the position for 30 seconds or more 3-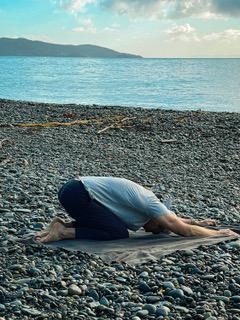 Baby pose. Grab your ankle and hold the position Once again you can smoothly rock your body to massage your back muscles. Hold the position for 30 seconds or more
By doing these 6 exercises daily, you are putting yourself in a great position for better range of motion, better posture, better sleep. This will lead to the perfect outcome: Being able to spend more time doing what you like… AKA Windsurfing! Disclaimer: You should always respect your limits and your physical conditions. Those are « recommendations only » and feel free to contact me if you have any questions or comments.
Finally, I strongly suggest joining the WTP 3.0 training program community: www.facebook.com/groups/windsurfingtrainingsupportgroup
And feel free to follow me on my social networks:
Facebook: www.facebook.com/ppjutras.for.your.health
Instagram: www.instagram.com/ppjutras.foryourhealth