Tweet
THE WINDSURFER'S CHRISTMAS LIST 2016
Christmas is all about family so why not show your family our handy gift guide so they can get cracking on your prezzies! Forget about writing to Santa, he's too busy anyway sorting out our request for a jolly holly forecast of mild force 6 winds and blazing sunshine for the rest of the year. Instead start ticking the boxes on our Christmas gift list, full of accessories that every windsurfer deserves for promising to disappear as soon as the wind is up and the dishes need done!
1. G-Shock Gulfmaster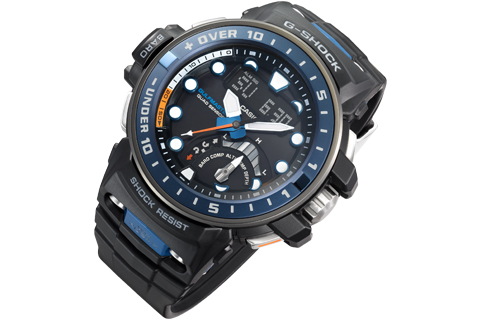 G-SHOCK release the Advanced Gulfmaster GWN-Q1000 with a brand new water depth sensor in addition to the atmospherics pressure sensor, thermometer and electronic compass. Telling us, "Developed with maritime professionals in mind, the GWN-Q1000 will equip any seafarer to track vital facts and figures of ever-changing conditions at sea. For ease of access, information from the four sensor modes, as well as sudden atmospheric changes and tide graphs showing low and high tide information, is indicated on the inset dial at the 5 o'clock position. The watch will be available from Autumn/Winter 2016 at www.G-SHOCK.co.uk, Casio London and G-SHOCK East.
RRP £700
2. The Wave at Hanging Rock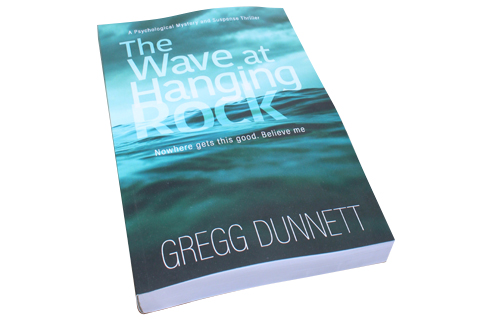 Looking for a gift for the windsurfer in your life? Or need a cracking read for those winter nights? The Wave at Hanging Rock is a surfing novel written by UK windsurfer and former Boards magazine writer Gregg Dunnett. It's a page-turning mystery thriller about three boys who grow up in a small surfing town and develop an unhealthy obsession with protecting their waves from outsiders. But it's not just a surfing novel, online reviews (many from non surfers) are an impressive 4.8 out of 5, so you can read it too! Kindle version available from Amazon, for the printed paperback search "Hanging Rock" at Feedaread.com.
RRP from £2.99 (kindle edition)
3. Flymount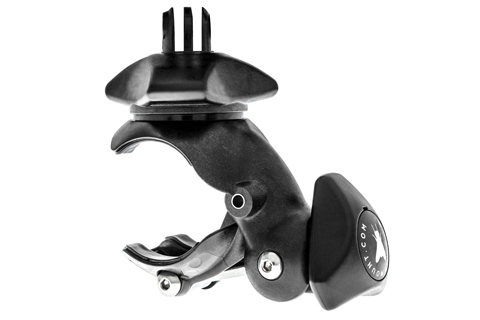 This is the perfect gift for anyone who windsurfs and owns an action camera and needs to get the ultimate selfie! The latest 4th Generation Flymounts are lighter and stronger than they've ever been, weighing just 143g, capable of holding an incredible 80kg of hanging weight. Flymounts are designed specifically for using in seawater and harsh outdoor environments, when weight needs to be kept to a minimum, making them the first choice for the PWA and many of the world's top sailors. Endlessly versatile, adaptable to work with any camera, and engineered here in Great Britain, to last a lifetime.
RRP 54.99
4. Procella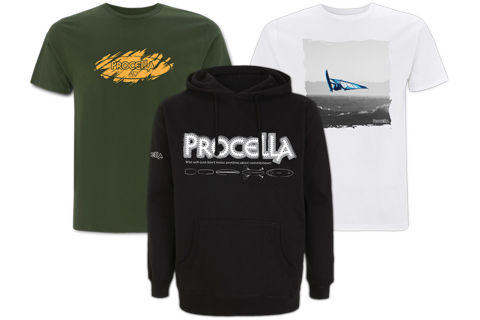 How do you look cool this Christmas whilst keeping warm? A hoodie from Procella is the answer! Great to throw on after a session on the water, or maybe one of their epic styled t-shirts when you're in the bar afterwards? Offering a rich alternative to high street fashion. Unique designs for those who have a love of watersports. The perfect present to add to your Christmas list, or stocking filler for a fellow waterbaby. Their products are made from 100% premium combed organic cotton, printed and embroidered in England using water based inks. Check out their great range now!
RRP Tees: from £20.00, Hoodies: £50.00 
5. Windsurf Magazine Gift Subscription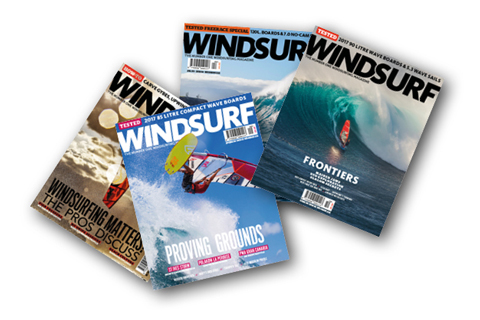 Subscribe to the world's number one windsurf magazine for the best features, test reports and technique articles all delivered to your door ten times a year. Digital version also available for tablet, mobile and desktop users. We think this is the best gift in the world you can buy, ok I know that sounds like something we should say, but really unless it is a Porsche or maybe a house in Maui we think it's right up there! Every time that issue drops through your mailbox it will feel like Christmas, only without the brussel sprouts and Nan's dodgy sherry!
RRP £47 for UK postage, Europe £67,
Rest of world £77
www.windsurf.co.uk/subscriptions/
6. Kitvision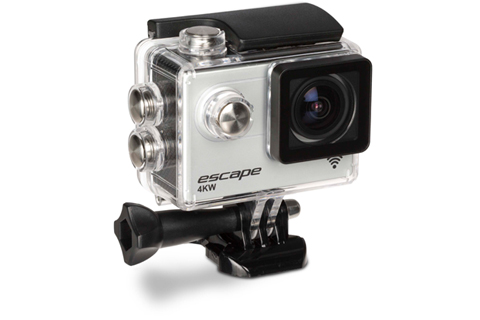 Unleash your adventure and capture every second of your windsurfing with Kitvision, the action camera and accessories brand that helps you to #LiveRecordRepeat! The Escape 4KW has an impressive 4K video recording, a built-in 2" high resolution display, and Wi-Fi connectivity to make it easy to transfer your images and footage to your device. With a range of accessories included, you can be ready for anything.With a range of accessories included including a 30 m waterproof case, set of adhesive mounts, and a bar mount, you can use this fantastic action camera while windsurfing to capture every single moment – while being confident that it is safe and secure.
RRP £149.99
7. Masthero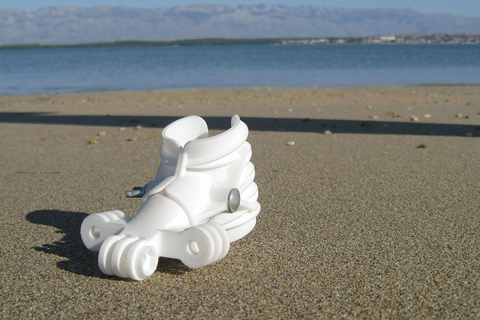 The Masthero mast mount is exactly what it says. It's a great device to secure your expensive action camera on the safest way possible to your mast. The mount offers 3 mounting options for your action cam: one on either side and one in front. Side mounts are angled to point directly at your sailing position. But not only can it be mounted on your mast, it can be mounted on your windsurfing boom too and even on a paddle board paddle, just make sure you thicken the surface of the boom or paddle to prevent it from moving around.
RRP: €50 Euro
8. Tricktionary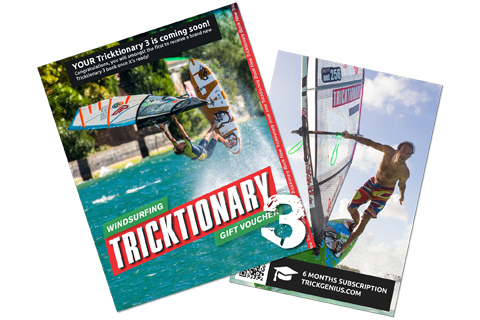 The legendary windsurfing book Tricktionary is coming in a new edition! – "With over 150 pages more and completely reworked, you definitely want to get one, no matter what level you are! A lot more basics, more freestyle, more wave! The new Tricktionary 3 will be strongly connected to the latest in online coaching, the TrickGenius platform. The best gift for a windsurfer. Pre-order a Tricktionary 3 at a special price and add some free TrickGenius access on a cool gift card!  Tricktionary provides the most complete learning experience possible with every piece of knowledge for every riding level and style."
RRP Pre-order special €39.90 Euro
9. OneWheel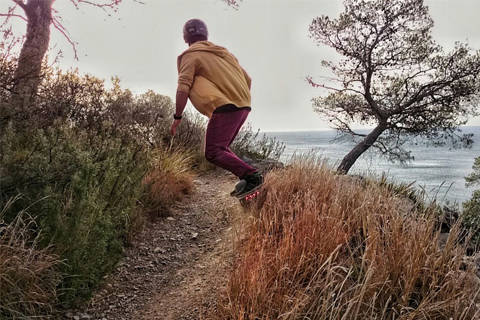 Developed and produced in Santa Cruz, California, the revolutionary boardsport, OneWheel, is an electric skateboard with a difference. As capable off road as it is on tarmac, it is fully charged in just 20 minutes, has a top speed of 15 mph and a range of 6-7miles on just one charge. As close to a surfing/snowboarding sensation as you will find whilst still in your 'normal' clothes, its control is intuitive, leaning forward to go and back to slow, made possible by the OneWheel's unique transverse flux motor combined with its dynamic stabilisation. Available in the UK from The Official Test Centre.
RRP £1399.00.
10. The 2017 Windsurf Calendar by John Carter
A collection of high quality awe-inspiring images from the greatest windsurfing photographer in the world, John Carter, all shot on location at the world's best windsurfing spots. The 2017 Windsurf Calendar – give your wall a treat or the perfect gift for the windsurfer in your life. Calendar Specifics: Size: A3.
Riders: Victor Fernandez, Adam Lewis, Amado Vrieswijk, Philip Koester, James Hooper, Robby Swift, Thomas Traversa, Graham Ezzy, Timo Mullen, Sarah Quita Offringa and Ricardo Campello.
Locations: Cornwall – UK, Maui – USA, Margaret River – Australia, Le Morne – Mauritius and West Coast of Ireland.
RRP £14.95 for UK postage, Europe £17.47, Rest of world £17.79
www.windsurf.co.uk/windsurf-calendar-2017-now-on-sale/
11. Shamal Windsurfing Sunglasses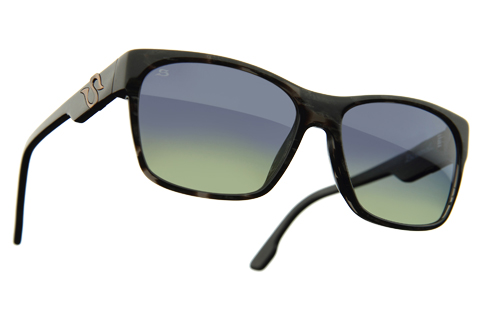 Tiesda You, creator of iconic boards such as the Starboard Hypersonic, iSonic, Serenity, Atoms and recently the new Starboard AirPlanes, is launching a windsurfer's fashion brand: Shamal Windsurfing, in partnership with Zeiss lenses. The brand boasts an already impressive line-up of team riders: Starboard riders Dany Bruch, Boujmaa Guilloul and Jaeger Stone, Fanatic rider Victor Fernandez, JP rider Steven Van Broeckhoven, Tabou rider Ross Williams and our very own legendary windsurfing photographer John Carter. Distributing worldwide, Tiesda is inviting shops to sign up by visiting www.ShamalShop.com, his B2B that promises free worldwide delivery.