Tweet
2018 FESTIVE GIFT GUIDE
Don't stress on what to give a windsurfer for Christmas, we've got suggestions for Santa right here!
1. OTC GIFT VOUCHER    
The OTC say, "Want to learn to windfoil in 2019? Whether you're keen to get your first flights, or there's another manoeuvre you want to master in the new year, why not ask for a gift voucher from The Official Test Centre in Portland, Dorset, and let the OTC staff help you achieve your goal! The centre has many of the latest boards, sails and foils onsite, some of the most consistent winds on the south coast and direct access to the flat waters of Portland Harbour, the perfect teaching arena. 
For more information, phone 01305 230296 / 07817 717904 or email [email protected]".
---
2. TRICKTIONARY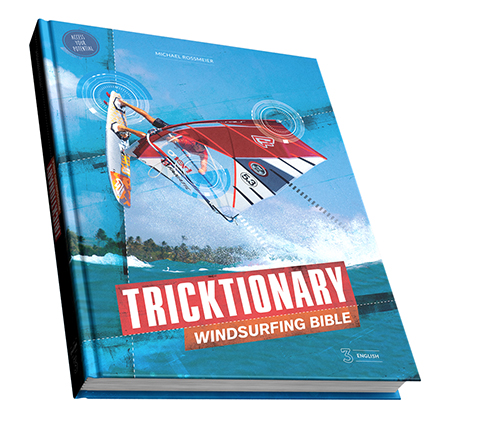 The Tricktionary crew have a great Christmas gift option, telling us, "The perfect present, ideal for every windsurfer is our very popular coffee table instructional windsurfing book, the new TRICKTIONARY 3. With 480 pages (188 pages more than Tricktionary 2) in 7 main categories, it never gets boring! Includes light wind freestyle as well as focus moves such as the fast tack, power jibe, 360 and chop hop, as well as wave basics, latest power moves and a slalom chapter. The book also works perfectly hand in hand with the fully renewed Windsurfing Tricktionary app (get a free month premium access with code 'WSUK2018')!"
RRP from €49.90
---
3. FLYMOUNT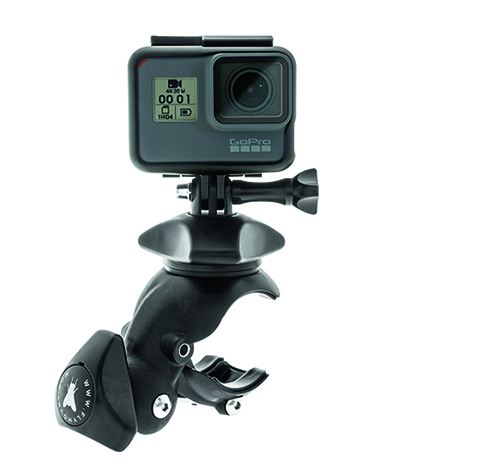 A great gift idea from Flymount, who say, "Capture the perfect point of view, with virtually any action camera, thanks to our fully adjustable, interchangeable mounting system. Pocket sized at all times, thanks to our unique adjustment system, and weighing just 143g, these mounts have incredible resistance to saltwater, high levels of UV, and extremes of temperature.
They can also hold a staggering 80kg of hanging weight, and can be used with DSLR cameras for static mounting. No other product comes close to offering the same combination of strength, versatility and low weight. If you want your camera to stay attached, use a Flymount."
RRP £54.99 
---
4. RED ORIGINAL CHANGE JACKET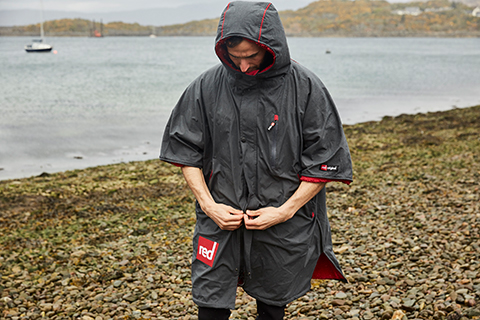 Red Original has just launched an all weather changing jacket, telling us, "The Pro Change Jacket fully protects against even the harshest of conditions whether you are changing out of wet kit or keeping warm before, between and after sessions on the water. The high performance, waterproof, breathable shell used on the Red Original Pro Change Jacket prevents water getting in whilst allowing moisture out. This means that the interior doesn't stay soggy & wet but dries during and in-between uses. Coupled with large fleece lined, hand warmer pockets means that pretty much every part of you can be kept out of the wind and rain."
RRP £120
---
5. PLAS MENAI GIFT VOUCHER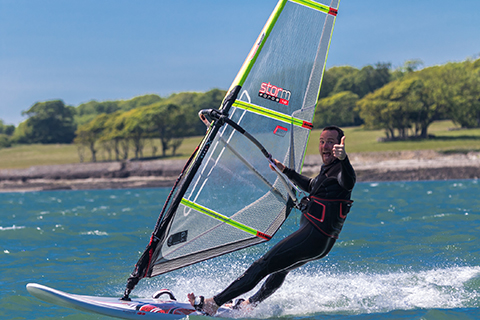 Plas Menai tell us, "Treat your friends and family to the perfect gift this Christmas with an epic gift voucher for any of the activities or courses on offer at Plas Menai, the National Outdoor Centre for Wales. Plas Menai has the largest selection of outdoor activities and courses throughout the UK, so whether you know someone who wants to try something new, to someone who wants to develop their skills, or maybe you know someone always looking for their next adventure, we have a session or course to suit everyone! 
For more details, phone 0300 300 3112 or email [email protected]".
---
6. WINDSURF MAGAZINE GIFT SUBSCRIPTION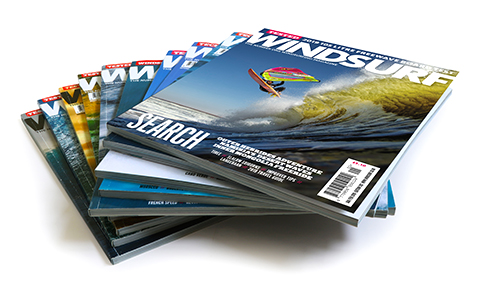 Well, we have a conducted a very unofficial survey in the office here and found that all of us unanimously agree that one of the best presents to get in the world as a windsurfer is a subscription to 'Windsurf', the world's number one windsurf magazine for the best features, test reports and technique articles all delivered to your door ten times a year. Digital version also available for tablet, mobile and desktop users. Call us biased, and you'd be right, but we think it's also great value at £47 for UK postage, Europe £67 and rest of world £77 – check out www.windsurf.co.uk/subscriptions/ for more.
RRP £47 for UK postage, Europe £67,
Rest of world £77