Tweet
Planet Windsurf holidays tell us more about their five spots for mixing down-the-line with downtime..
Looking for the world's best windsurfing wave spot for your next holiday? It can be a tough choice to make, with so many great waves around the world. To help you out, the team at Planet Windsurf Holidays have put together this list of five of the best wave windsurfing destinations. From volcanic islands to enigmatic desert landscapes, we think these waves are all pretty hard to beat. All you have to do is choose just one of them for your next windsurfing holiday.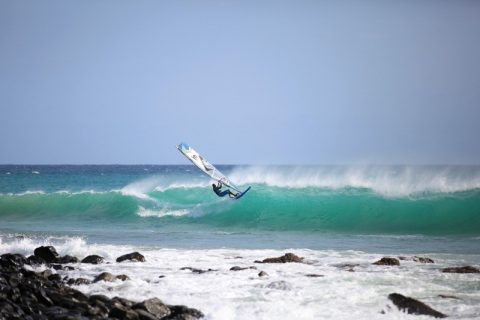 Cape Verde
Cape Verde is one of the world's top windsurfing destinations. It's a collection of ten Atlantic islands battered by brisk winds. These create ideal conditions for intermediate and advanced windsurfers, with both flat water and wave sailing easy to find. Peak season is from November to June, with near-perfect conditions and very few still days. Winds can be strong away from the shallow bays, so choose your spot carefully. Some spots are very challenging, with big waves and no shore protection, so you need to be able to handle the conditions, do some research before booking and you may even want to windsurf with a guide.

Le Morne
Le Morne in Mauritius boasts a number of top wave spots. One the best is Manawa – really fun to ride and best in easterlies and at low tide. There's a reef just a kilometre to the south across a large channel with very strong currents, so only go out in stable conditions. You can also check out the notorious One Eye, which lies at the western edge of the reef and is only suitable for advanced sailors.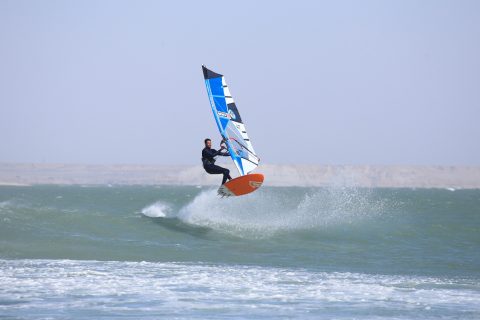 Dakhla
Dakhla is best known for its huge lagoon that is one of the best flat-water spots in the world. However, there is also a choice of wave spots within close proximity. Of these, Pointe de l'Or is the nearest, about 20 minutes away. A sandy beach with a rocky point creates a beautiful small clear water bay where you'll find some great waves. Other top wave spots include La Sarga, a fishing village at the extreme south of the peninsula where you will also find some secluded luxury bungalows, and Arish.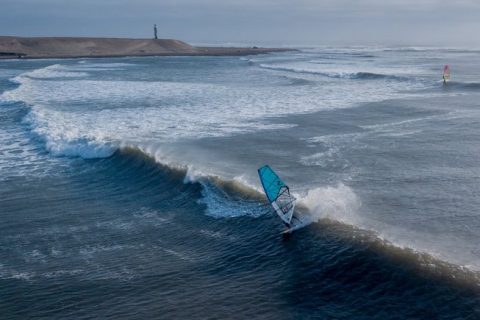 Pacasmayo
Pacasmayo in Peru might just be the best wave spot on the planet. It's certainly up there. The wind is reliable, and you get set after set of waves rolling in along a stretch of beach for almost a kilometre. It's also a great spot for beginners and intermediates to learn wave riding, as it's not too powerful and ideal for building confidence. It might be a long journey to Peru but we think it is well worth the effort.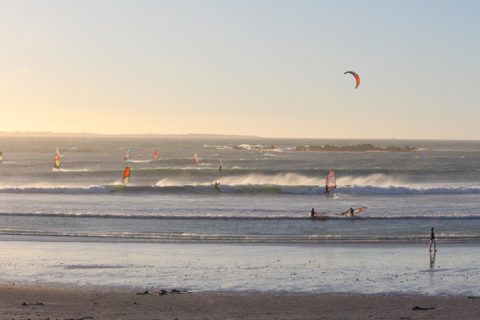 Cape Town
With strong winds and fierce waves, Cape Town is ideal for intermediate and advanced windsurfers. Although there is a lagoon for beginners about an hour up the coast from the city, the main beaches of Cape Town all have a choice of waves. The main wave spot in Cape Town is around Big Bay. Here you'll find rideable waves with flat blasting sections between the sets. Other top wave spots include Lagoon Beach and Sunset Beach.