Tweet
---
WINDSURF MAGAZINE #367 JULY ON SALE NOW
The July 2017 Issue of the world's only monthly English-language windsurfing magazine is out now!
---
Subscribe or buy your copy here in either Digital or Print versions!
(Prices include delivery anywhere globally 10 times a year.)

SENSATIONS – WindSUP Special – Tests, technique and adventure, Fanatic's Cape Town camp, PWA slalom Japan, Antoine Albeau profile, La Palme speed challenge, Kevin Pritchard's highs and lows, Fast track learning to windsurf, Starboard's eco board, Aussie rules wavesailing, Lena Erdil's travel essentials.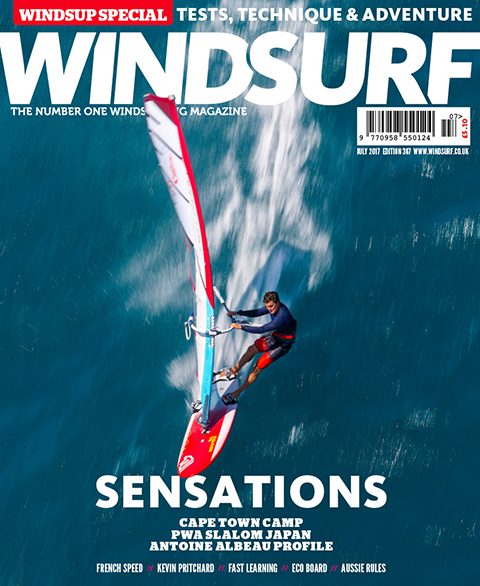 BIG JUICY READS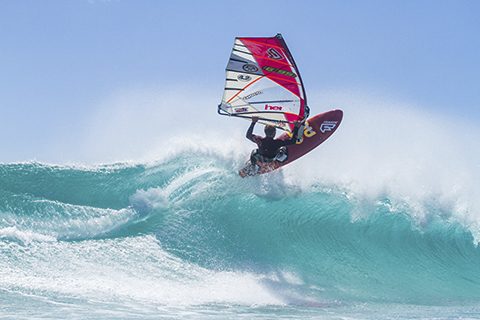 CAPE TOWN  CAMP
The Fanatic team headquartered in Cape Town this winter and give us the lowdown on what techniques, equipment tweaks and development processes they worked on.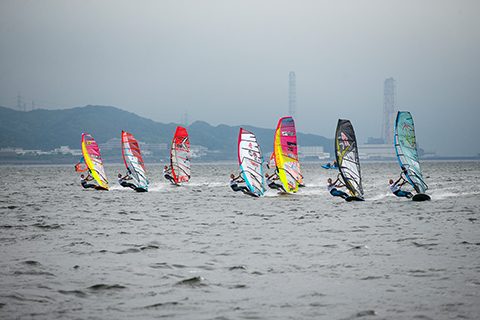 BIG IN JAPAN
The PWA returned to Japan after a twenty-four year absence. Slalom, sushi and surprise results, John Carter tells us how it all went down.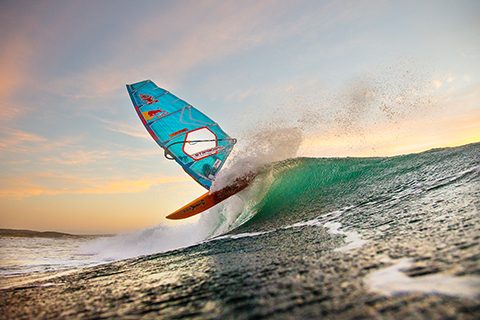 AUSSIE RULES
Malcom Bonzer, Aussie bloke of the year 2007 to 2012, crassly reports on a 'ripper' of a contest in Western Australia between Köster and Stone.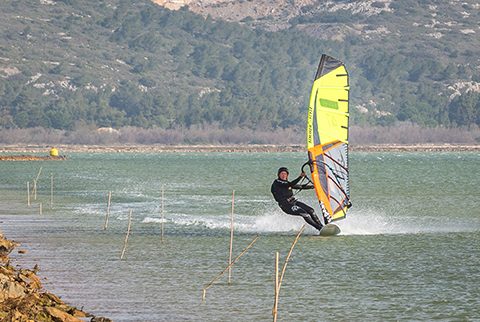 LA PALME SPEED CHALLENGE
La Palme, France was the location this spring for a new speed sailing world record attempt. Erik Beale, Zara Davis and Farrel O'Shea tell us more.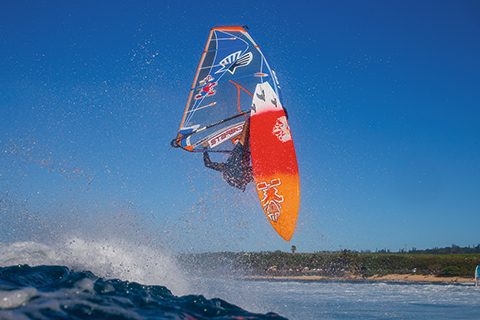 HIGHS AND LOWS
Multiple world champion Kevin Pritchard shares with us some of his personal highs and lows of windsurfing competition and the experiences that have shaped him.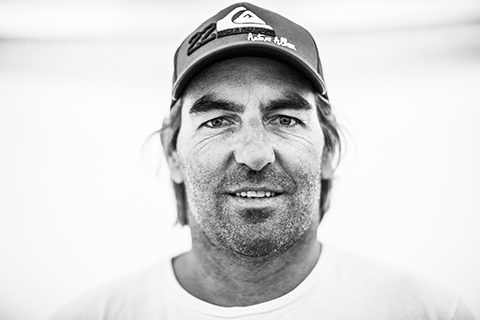 ALL OR NOTHING
Known for his all or nothing approach, Antoine Albeau shares his thoughts with John Carter on the current state of slalom, foiling, winning and family.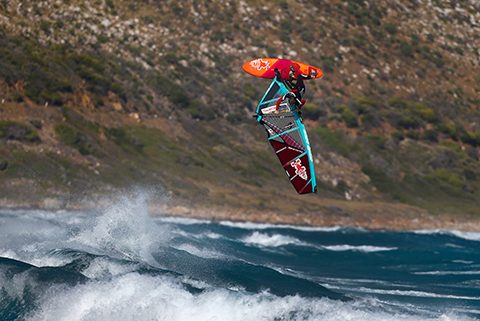 THE POWER OF CHOICE
Florian Jung explains how Starboard is aiming to reduce the environmental impact of its production processes and introduces their new balsa based eco board.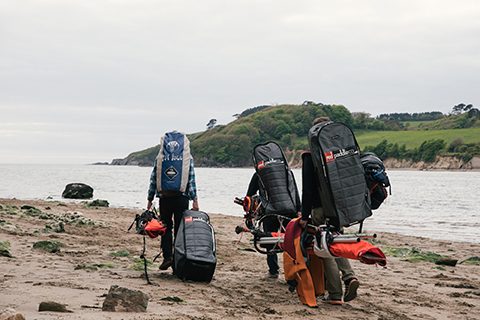 STAG HUNT
When Chris 'Muzza' Murray has his stag, you just know there is going to be a story! George Shillito tells of an alternative WindSUP adventure.

GEAR SHED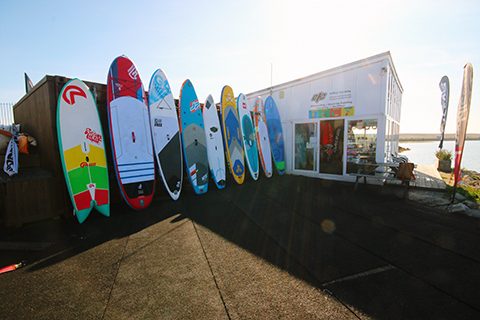 WINDSUP REVIEW
The test team review the latest WindSUP designs on UK waters. The line up is as follows:
AHD Sealion XL;
Fanatic Viper Air 358;
GA IQ Free WS 10'7";
JP Allround Air Windsup SE 10'6";
O'Shea Wind+Sup;
Quatro Glide AST All-Around Thruster 190;
Red Paddle 10'7" Windsurf MSL;
RRD Airsup Convertible V3 10'4";
Starboard Windsup 11'2" Inflatable Blend Zen.
TEKKERS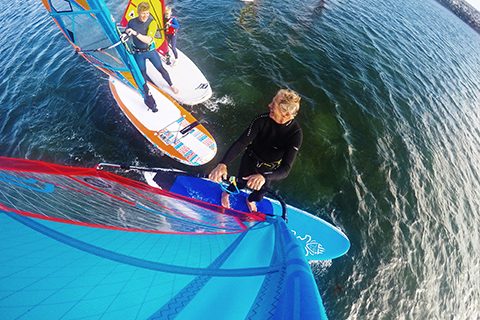 PETER HART – PLUGGING THE GAPS  
Some claim to have a preference for watching drying paint over messing around in light winds – and by so doing miss out on a guaranteed road to improvement. Peter Hart shows how to use a WindSUP to fill the gaping holes in your technique game – and have a bit of fun at the same time.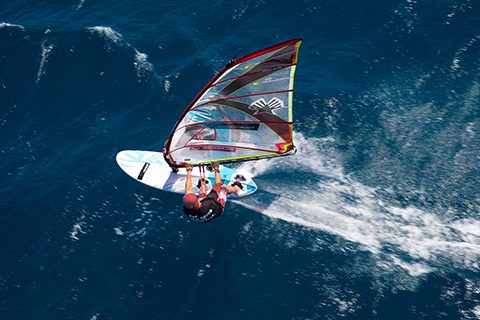 MOVE ON UP WITH JEM HALL – LOOK AND SEE
Jem Hall explains the most simple of self-coaching methods – to look in the relevant direction pertinent to the move.

BOARDSHORTS
LATEST & GREATEST
Propaganda, lies and half-truths are all filtered out to bring you the latest and greatest windsurfing news known to man, woman and dog.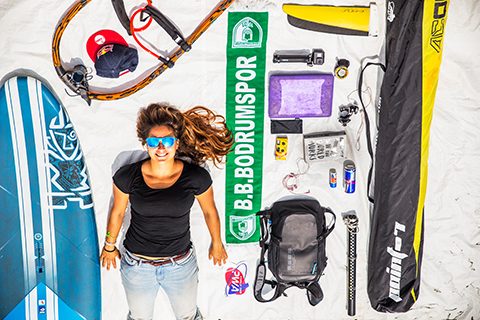 ESSENTIALS – LENA ERDIL
2016 PWA Slalom World Vice-Champion, Lena Erdil, is no ordinary woman with no ordinary essentials to travel with; Lena guides us through her kit bags.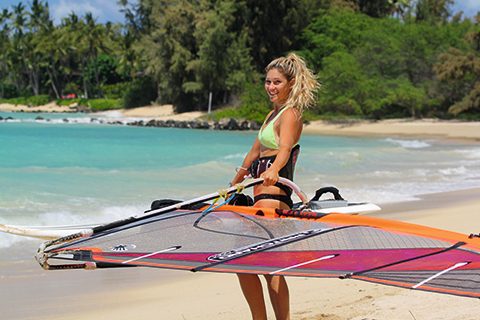 QUICK LEARNER
Reader Elise Gire shares her fast track approach of learning from up-hauling all the way through to short board sailing in 50 days on the water!
GETTING KIDS HOOKED ON WINDSURFING
The RYA outline the options to make it easy for you to get your little people out on the water and loving windsurfing.

SITTIN' ON THE DUNNY
EDITORIAL
The editor discusses the sensations of windsurfing and the benefits of light wind summer sailing.
AFFAIRS OF THE HART
Nostalgia ain't what it used to be. Harty warns against the imagined joy of the good ol' days of the travelling windsurfer.
Get your Print or Digital copy now!