Tweet
---
WINDSURF MAGAZINE #377 JULY ON SALE NOW
The July 2018 Issue of the world's only monthly English language windsurfing magazine is out now!
---
Subscribe and receive your copy in either Print or Digital format.
(Prices include delivery anywhere globally 10 times a year.)

Foiling Special – Freeride Foil & Foil Board Test, Peter Hart's Foil Tuning & Technique, PWA Foil Racing, Dave White Interview, John Skye's Defi, Lanzarote Waves, Ricardo Campello's Wave Paradise, Jem Hall's Flat Water Tips, British RS:X Team and Tom Hartmann Profile.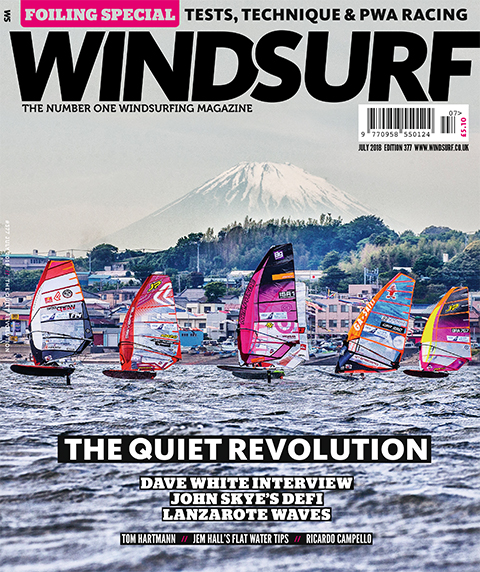 BIG JUICY READS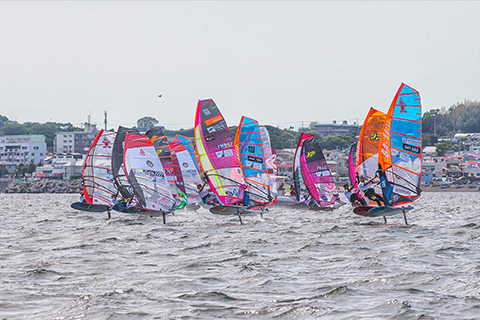 HIGH FLYERS
The pros tell us about their foil racing setups and technique and we hear from the PWA race director on the challenges of foiling courses.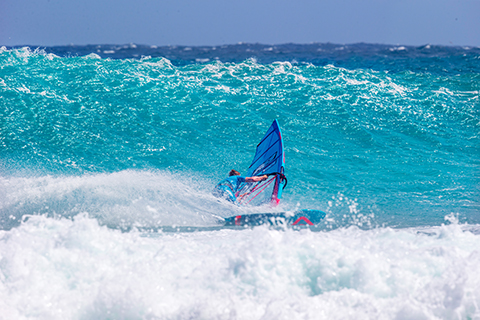 CANARIES CALLING
Timo Mullen and John Carter felt the lure of Lanzarote and teamed up with Noah Vocker and Philip Köster at Jameos for a solid session.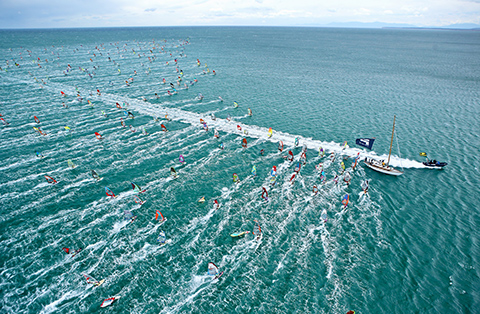 LE DÉFI
It's the legendary event that puts over 1000 windsurfers on the same starting line! John Skye tells us why Défi 2018 was one to remember!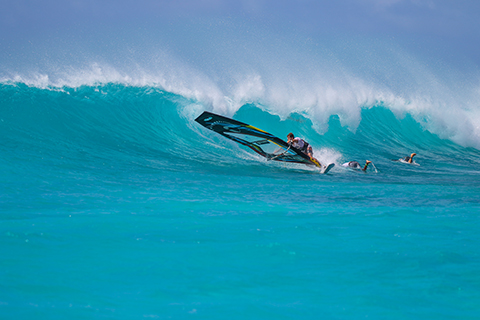 LOS ROQUES
For Ricardo Campello, Los Roques is the place he comes to recharge during the PWA tour's off-season. He recounts his most recent trip there.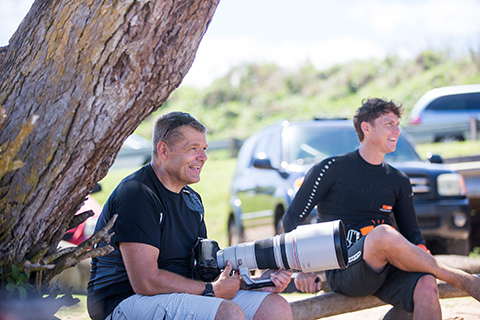 WHITEY 10.0
If a cat has nine lives, then Dave White surely has ten. He tells us about his recovery from a stroke that nearly claimed his life.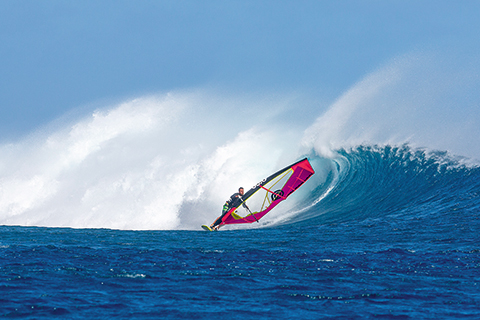 TOM'S TALE
Tom Hartmann spends half the year as a PWA & EFPT judge and the other half in Mauritius. He tells us more about his globetrotting life.
GEAR SHED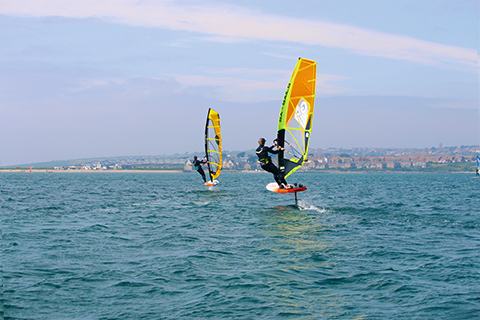 FOIL TEST
The test team review a selection of freeride focussed foils and windfoiling boards. Equipment on test as follows:
AFS W85 & AHD Fury 145,
Fanatic Flow H9 & Gecko Foil 133,
Manta Foils Mono Windfoil,
Moses Vento 91,
Naish Thrust WS1 & Hover 142,
Neil Pryde RS:Flight AL & JP Hydrofoil 135,
RRD WH Flight Alu 85,
Slingshot Hover Glide Fwind & Levitator 150,
Starboard Freeride & Foil 122,

TEKKERS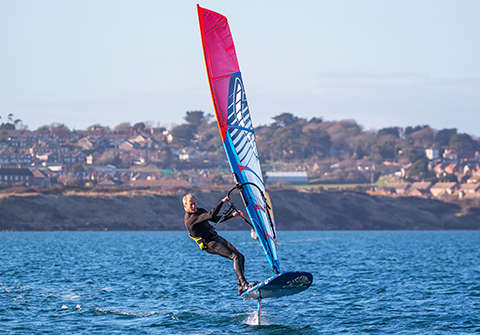 PETER HART – FOIL TUNING
Now you've got it up, the fun is just beginning! Harty, well aided by Sam Ross and Tris Best, looks at the next level of foiling fun – tuning.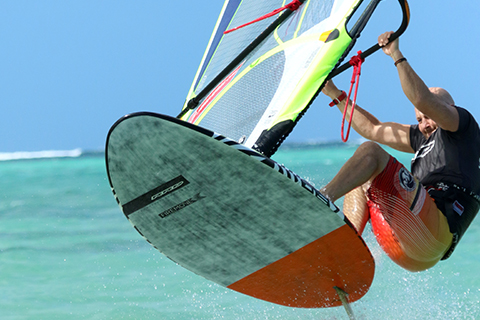 MOVE ON UP WITH JEM HALL – FLAT WATER TIPS
Jem Hall explains how to get the most out of flat water.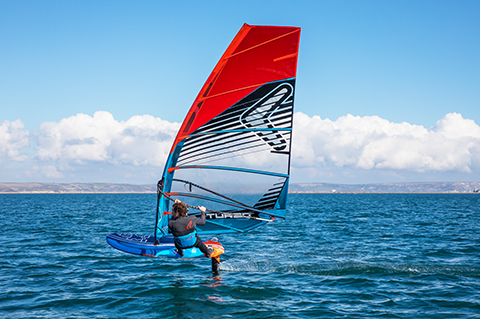 SAM ROSS – PRE-FLIGHT CHECKS
Sam Ross advises us how to make sure you've matched your foil to your board and how to get the most out of your first flights and beyond.

BOARDSHORTS

LATEST & GREATEST
This is not a drill, we have classified information on the latest and greatest kit and deals. The words the windsurfing establishment don't want you to read are all here.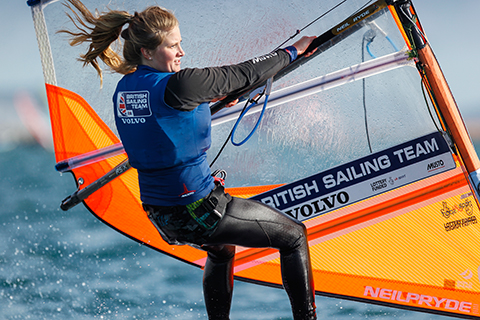 RYA KNOWLEDGE – A NEW BREED OF WINDSURFERS
The RYA give us a guide to the RS:X windsurfers of the British Sailing Team due to compete at the World Championships in Denmark this summer.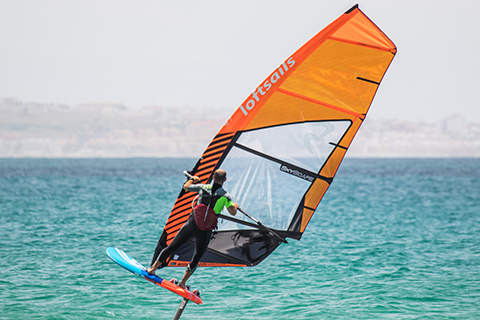 LOWDOWN – LOFTSAILS SKYSCAPE
Loftsails have introduced a well developed foiling sail to their range, the Skyscape. We get the lowdown from test pilot Fernando Martínez del Cerro Delgado and designer Monty Spindler.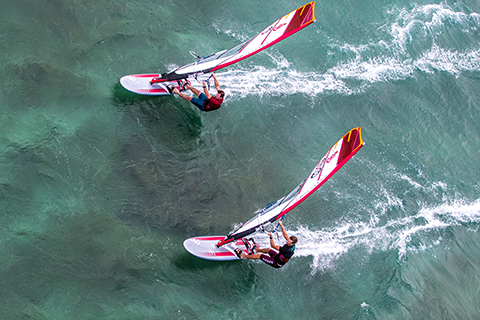 LOWDOWN – FANATIC JAG
Fanatic describe their new Jag board as "A freerace board set free from the racecourse!" Fanatic brand manager Craig Gertenbach gives us the lowdown on the concept.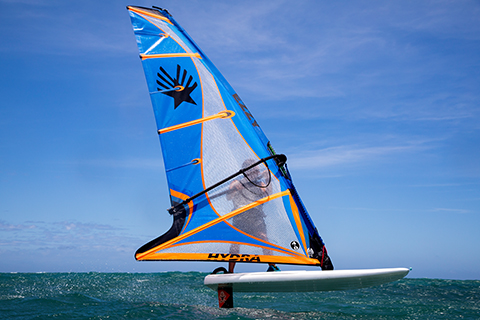 LOWDOWN – EZZY HYDRA
Ezzy Sails have released a dedicated foiling sail with a unique design; we get the lowdown from designer David Ezzy.

SITTIN' ON THE DUNNY
EDITORIAL – THE QUIET REVOLUTION
Foil windsurfing may be silent, but the editor discusses why its effects aren't.
AFFAIRS OF THE HART – MAUI – THE BOX IS TICKED.
Harty mentors a first time Maui survivor.
Get your Print or Digital copy now!