Tweet
---
WINDSURF MAGAZINE #366 JUNE ON SALE NOW
The June 2017 Issue of the world's only monthly English-language windsurfing magazine is out now!
---
Subscribe or buy your copy here in either Digital or Print versions!
(Prices include delivery anywhere globally 10 times a year.)

EXPERIENCE. UK Slalom Insight, Freeride Fin Knowledge, 7.8m 3 Cam Freerace Sail Test, Cross On Technique, Chile Travel, Port Tack Maui, West Kirby Spot Guide, Isonic Designer Remi Vila Interview, English East Wind Wave Spots, Body Drag Tips & Levi Siver Profile.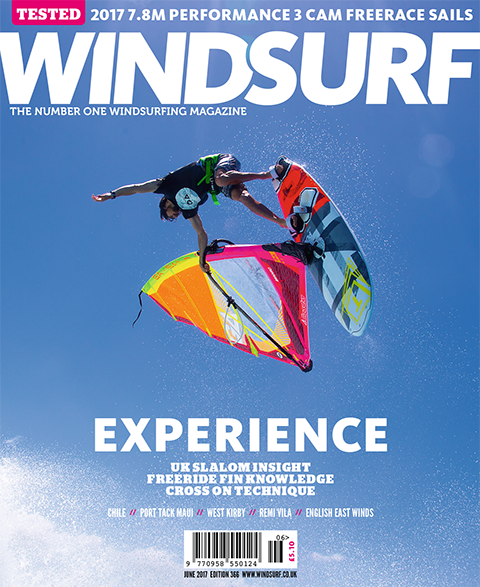 BIG JUICY READS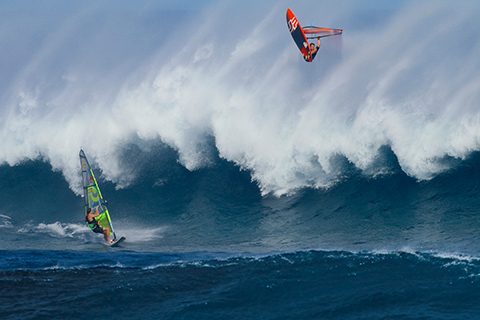 SWITCHING LANES
Swifty, Pozza and Brawzinho score pumping port tack Maui. They recount the session and give us tips on switching tacks and banging out huge aerials.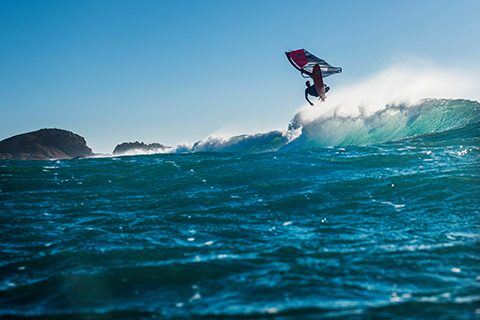 HAPPY DAYS
Does combining a family trip with the chase for epic conditions make for a stressful holiday? Klaas Voget advocates Chile as happy days for all.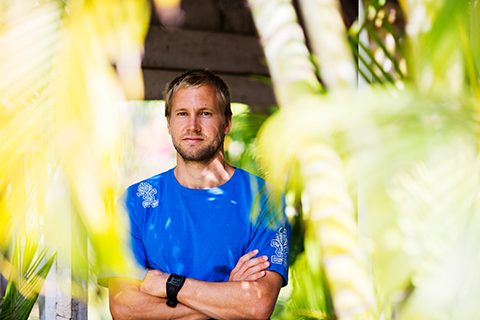 X-ON PROPER TURNS
Qualified physiotherapist and top wavesailor Jaeger Stone gives tips for 'Proper turns' in cross on conditions with advice for on and off the water practice.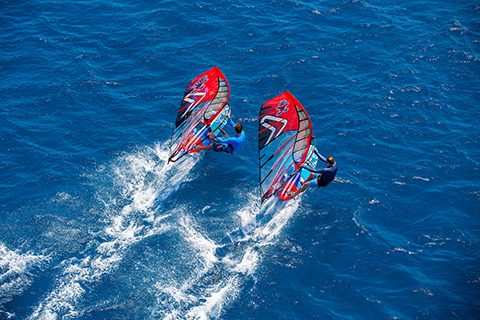 ISONIC MAN
Rémi Vila is responsible for the development of some of Starboard's most successful boards, most notably the Isonic. He tells us more about his craft.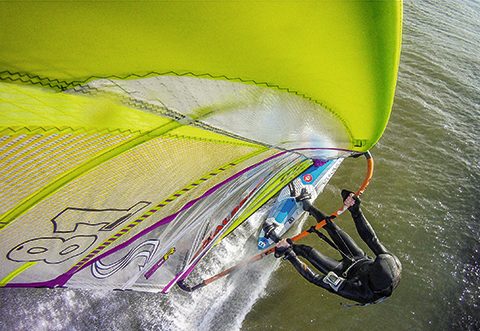 WEST KIRBY
Famed for being one of the best speed sailing spots in the UK, speed sailing legend Farrel O'Shea gives us a guide to his local.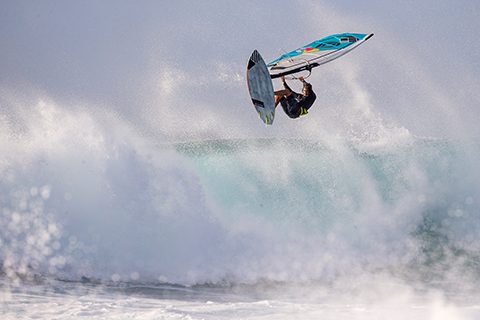 NEW SCHOOL
Levi Siver now offers coaching where windsurfers can avail of his technique tips. John Carter catches up with Levi to learn of his latest ventures.
UNLEASHED IN THE EAST
East winds on the south coast of England can offer some quality wave sailing. John Carter and crew expose some of their favourite spots.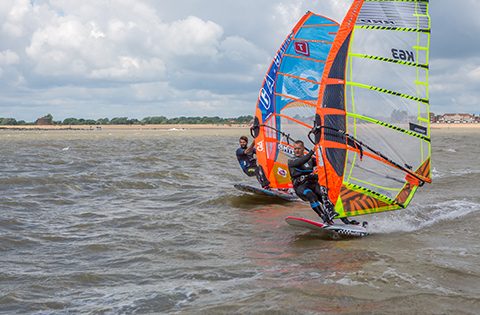 UK SLALOM RULES
British slalom sailors share their lessons learned competing round the UKWA buoys. It's fast, fun and above all, enhances your windsurfing experience – UK slalom rules!

GEAR SHED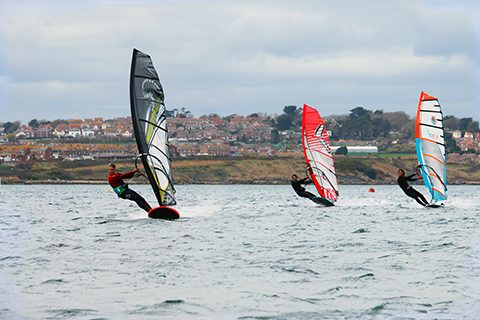 7.8M 3 CAM FREERACE SAILS  
2017's 7.8 Freerace designs are raced, rallied and reviewed on UK waters. The line up is as follows;
GA SAILS PHANTOM 7.8M,
LOFTSAILS SWITCHBLADE 7.8M,
NEIL PRYDE V8 7.7M,
NORTH SAILS S_TYPE SL 7.8M,
POINT-7 AC-K 7.8M,
SEVERNE OVERDRIVE 7.8M.

TEKKERS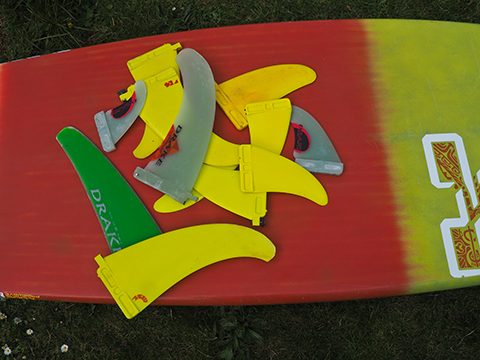 PETER HART – FINS – THE MISSING LINK  
Peter Hart explains in everyday speak the importance of fins to make the ambitious free-rider more aware of this vital link in the tuning chain.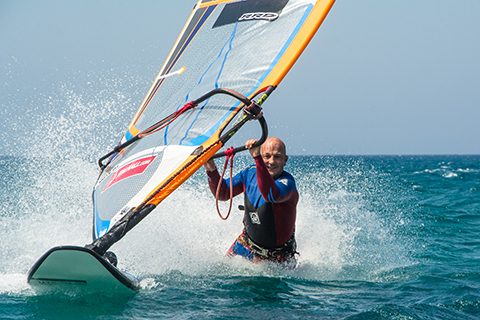 MOVE ON UP WITH JEM HALL – THE BODY DRAG
Jem Hall focuses on the body drag and how it can help expand your skill base.

BOARDSHORTS
LATEST & GREATEST
No secret is safe and no encryption secure enough to stop our spies bringing you windsurfing's latest and greatest news. Read the hot and hacked intel right here.
LOWDOWN – ION WETSUITS
Ion is one of the leading brands of wetsuit innovation for windsurfing and watersports, but how do they develop their key features? The Ion crew give us the lowdown.
RYA KNOWLEDGE 
As a beginner, how do you make sure you invest in the correct kit to keep you progressing? The RYA tell us how to make the right choices.
SPAIN, PORTUGAL AND CANARIES TRAVEL GUIDE
Sportif and Planet Windsurf pick their favourite windsurf spots in the region and we give a guide to a selection of the area's windsurfing centres.

SITTIN' ON THE DUNNY
EDITORIAL
EXPERIENCE The editor discusses the pros of experience in windsurfing and how it enriches our sport.
AFFAIRS OF THE HART  LIFE CHANGING JOYS OF THE UNEXPECTED
Harty eloquently explains why change is always better than a rest.
Get your Print or Digital copy now!