Tweet
WINDSURF MAGAZINE #411 MARCH 2022
Achieve: Tips for Faster Speeds, Better Wave Riding, Higher Jumps, Foil Gybing and Onshore Wave Sailing; XXL Atlantic with Traversa and Jamaer; Tested – 2022 95 Litre Crossover Boards: Philip Köster; Gollito Estredo; Isle of Wight Perfect Storm; Arrianne Aukes.
Subscribe and receive your copy in either premium Print or Digital format.
(Prices include delivery anywhere globally 10 times a year.) Digital edition is available now, print edition in shops and with subscribers soon.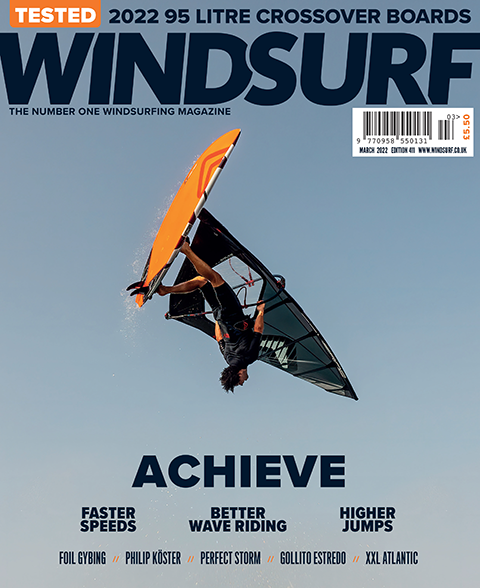 Cover Philip Köster engages arched back style mode. Photo Dieter Van der Eyken.
BIG JUICY READS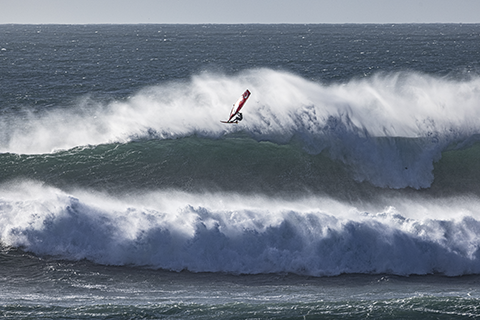 GIGANTE
Thomas Traversa chases a huge Atlantic swell through Portugal and Galicia, joined by German ripper Leon Jamaer, who tells us how the mission went down.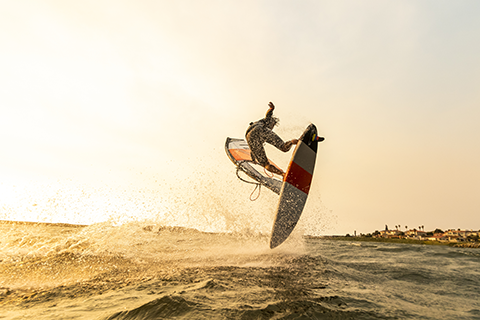 GOLLITO ESTREDO
Nine-times PWA freestyle world champion, Gollito Estredo, tells us some of the secrets of his success and of the recent changes in his life.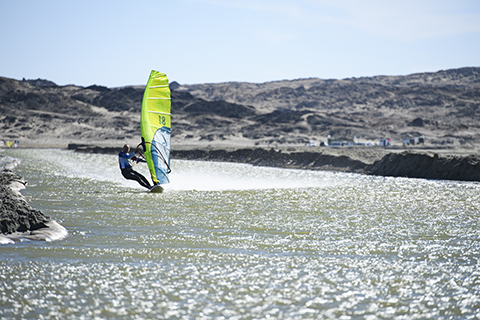 FASTER FASTER FASTER
If you want to go faster (who doesn't?), then dive into these tips from two of the UK's best speed sailors, Farrel O'Shea and Jim Crossley.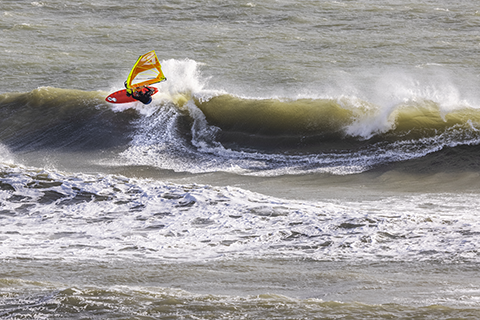 A PERFECT STORM
John Carter and Ross Williams tell the spooky tale of a freak Halloween storm that transformed the normally sleepy waters of Shanklin Beach into mast-high monsters.  
JUMP HIGHER
Want to jump higher? Then read on for a varied range of high flying tips from some of professional windsurfing's finest pilots!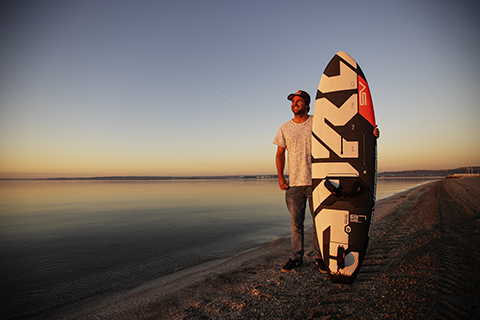 KÖSTER LIFE
Philip Köster is just twenty-seven years old, but already a five-times PWA wave world champion, he gives us an insight into his life on and off the water.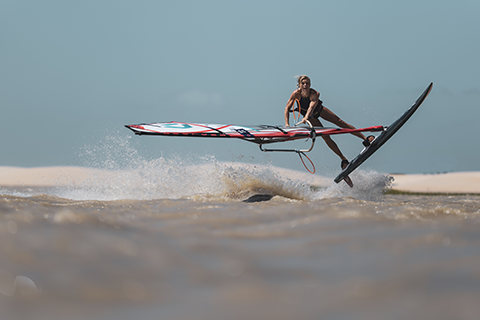 SWEET SURRENDER
Arrianne Aukes gives a candid account of the highs and lows of taking a windsurf trip to Jericoacoara in Brazil with her young daughter, Aya.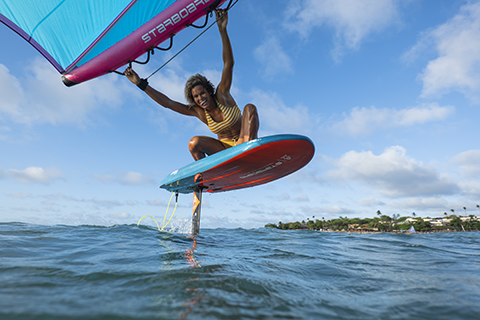 WING APPRECIATION
Sarah-Quita Offringa & Oda Johanne tell us how they started wing foiling and what has got them hooked!

GEAR SHED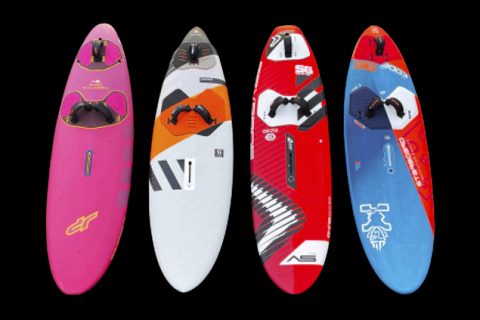 2022 95 LITRE CROSSOVER BOARDS
The test team take some fresh crossover / freewave designs for a spin in the waves and flat water and let us know their thoughts! 

TEKKERS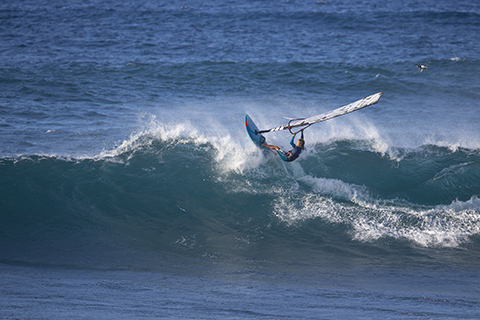 PETER HART MASTERCLASS – ALONG THE RIGHT LINES 
In the third part of his wave riding series, Harty tackles the main riding issues from beginner to aficionado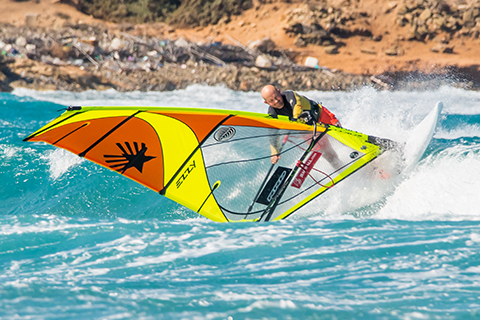 MOVE ON UP WITH JEM HALL – ONSHORE TIPS
Jem Hall gives advice on how to improve your onshore wave sailing.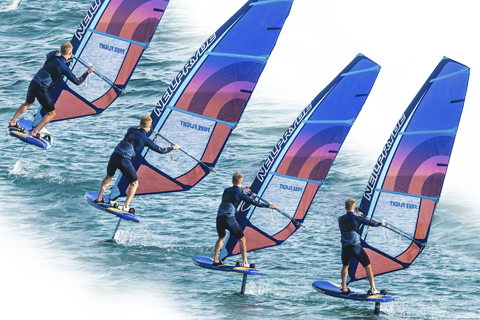 FOIL GYBING
Tips to get you turned around on your foil!


BOARDSHORTS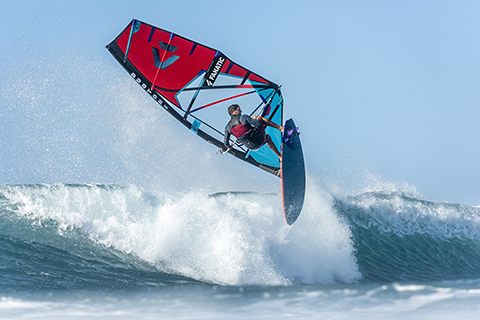 LATEST & GREATEST
Information notice, this is where press releases gather for dissemination!

SITTIN' ON THE DUNNY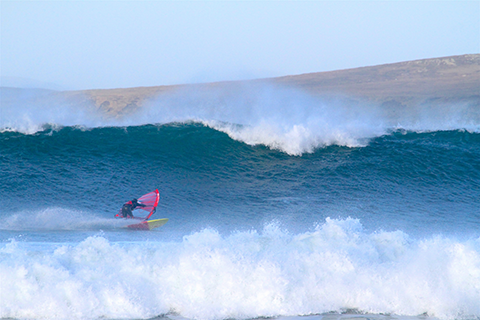 EDITORIAL – ACHIEVE
Why do the smallest windsurfing achievements mean so much? The Ed. doesn't know exactly, but he offers some thoughts!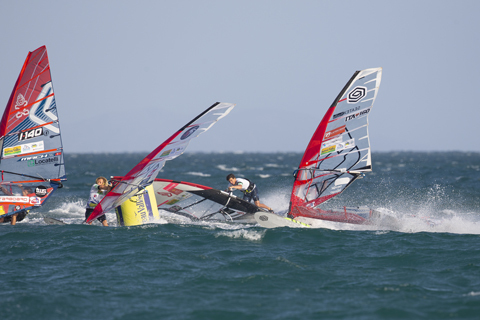 AFFAIRS OF THE HART – THE LAW IS (SOMETIMES) AN ASS
The recent Formula 1 debacle prompts Harty to ponder the role of laws in windsurfing
---
Get your Print or Digital copy now!