Tweet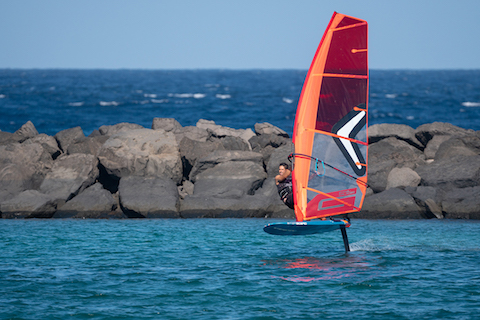 Maui Ultra Fins have a new foil the "WINDFOIL 4:ALL" and tell us –
"We would like to introduce our high-end Maui Ultra Fins windsurf foil 4:ALL of our new 4: foil series.
The 4:ALL is developed as an overall windsurf foil for freeriding, free-racing and even basic freestyling.
The foil is completely produced in the European Union. Due to the high-end construction, the foil is very light and sturdy to offer a perfect foil experience.
The foil consists of:
95 cm Carbon Mast for perfect balance (1.5 kg)
Carbon front and rear wings
Extremely sturdy aluminium fuselage, which offers an excellent match of stability and agility
Padded carry bag for transportation
Other models and wings will follow soon.
The foil is available for an RRP of €1,799.
For more information check out:
https://www.mauiultrafins.shop/foils
(ACTION PHOTO – Kurosh Kiani by Noah Vocker)