Tweet
WINDSURF MAGAZINE #413 MAY 2022
Flight: PWA Cabo Verde report; La Dolce Vita in Lake Garda; Dunkerbeck 2.0; Tested – 2022 All-Round Freeride Foils; Aurelio Verdi on Speed Boards; Dieter Van der Eyken interview; Harty's Freeride Tips; Onshore Turns Technique; Sardinia Freeride; Ross Williams's Winter Score.
Subscribe and receive your copy in either premium Print or Digital format.
(Prices include delivery anywhere globally 10 times a year.) The Digital edition is available now, print edition in shops and with subscribers soon.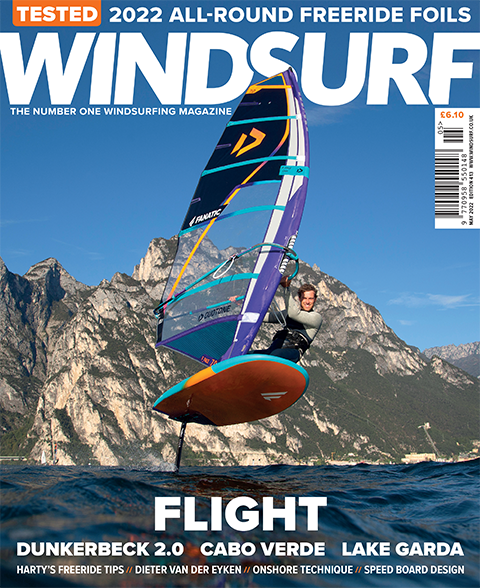 Cover: Jordy Vonk in flight at Lake Garda. Photo John Carter.

BIG JUICY READS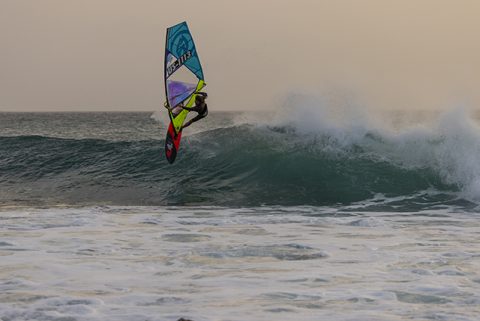 CABO COMP
The top three finishers in the 2022 SOMWR Cabo Verde World Cup, along with event commentator, Kai Katchadourian, reflect on a memorable contest.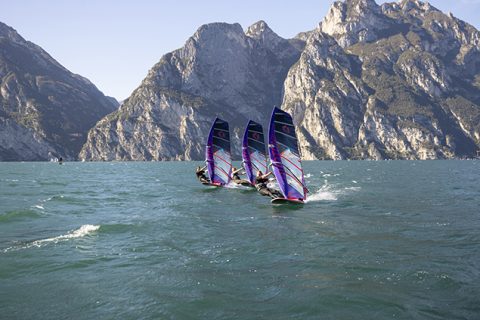 LA DOLCE VITA
John Carter experiences 'la dolce vita' as he visits the Italian freeride paradise of Lake Garda, one of the most beautiful windsurfing locations in the world.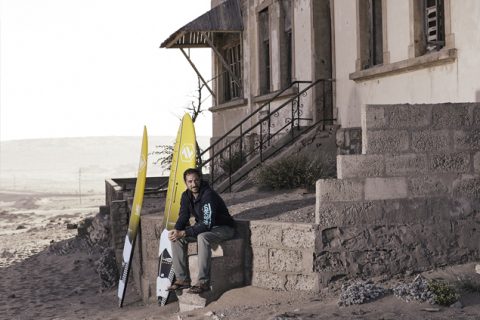 PUSHING THE NEEDLE
Aurelio Verdi of AV-Boards gives us an insight into shaping and sailing some of the fastest windsurfing boards in the world.  
WEST SIDE STORY
Ross Williams scores Compton on the west side of his native Isle of Wight. He tells us more about the session.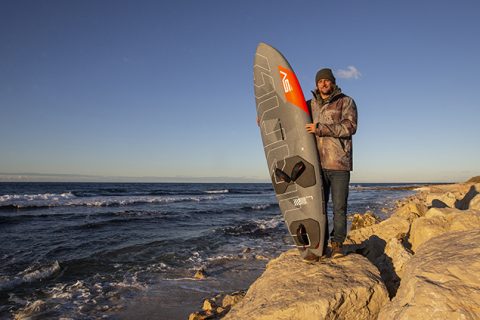 DIETER VAN DER EYKEN
2015 PWA Freestyle world champion Dieter Van der Eyken lets us know some of the secrets of his success.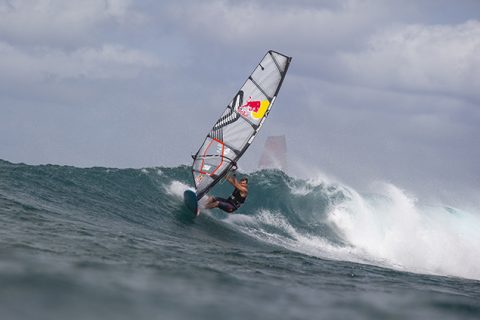 DUNKERBECK 2.0
Bjorn Dunkerbeck is showing no signs of slowing down in his elder years; John Carter finds out more about his new ventures.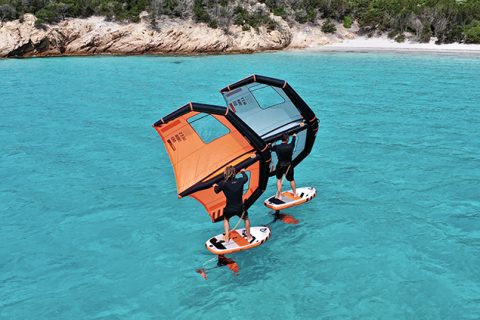 PORTO POLLO
Porto Pollo in Sardinia offers great freeride conditions in a safe bay, the team from the 'MB Pro Center' tells us more about this popular Mediterranean spot.

GEAR SHED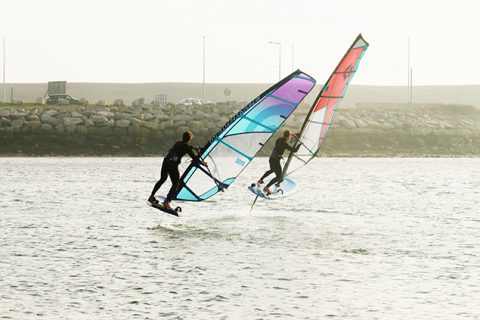 2022 ALL-ROUND FREERIDE FOILS
The test team fly and review some of the latest freeride foil designs.
The lineup includes:
AFS WINDFOIL RANGE;
GA SAILS WINDSURF HYBRID ALU FOIL SET 90 + HP 1150;
NP FLIGHT FR;
STARBOARD SUPER FLYER.

TEKKERS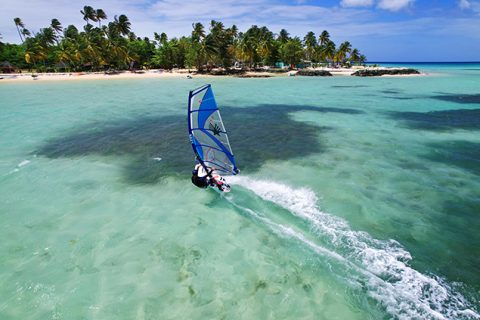 PETER HART MASTERCLASS – THE JOY OF A FREERIDE
For those, both new to and familiar with freeriding, Harty champions its importance and gives key kit and setup advice.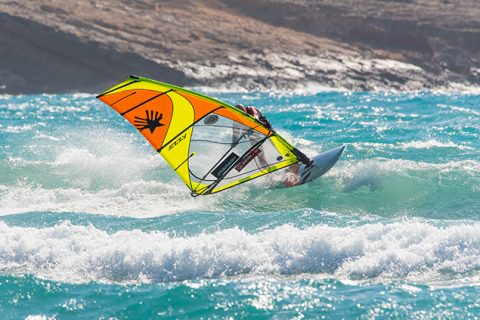 MOVE ON UP WITH JEM HALL – ONSHORE RIDING
Jem gives his tips for riding onshore waves.
BOARDSHORTS

LATEST & GREATEST
Lovely new gear with a side of press releases, freshly written and ready for consumption.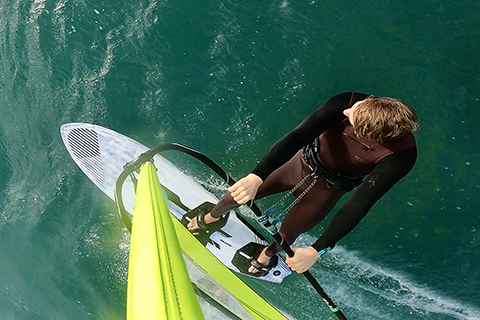 CATCH-UP TESTS
The test team review some 85-litre all-around wave boards and 95-litre crossover boards that just missed their previous test deadlines.
2022 85-LITRE ALL-ROUND WAVE BOARD CATCH-UP TEST
QUATRO PYRAMID PRO 87,
RRD CULT 88 LTD Y26,
2022 95-LITRE CROSSOVER BOARD CATCH-UP TEST
FANATIC FREEWAVE TE 95,
GOYA ONE 3 CARBON 95,
QUATRO PYRAMID PRO 87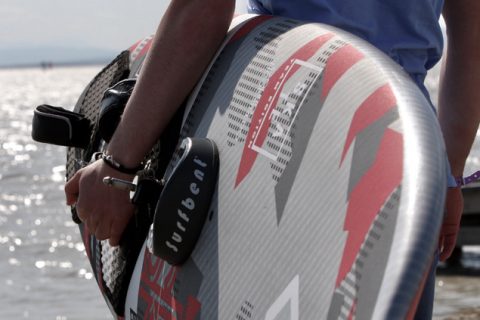 LOWDOWN – SURFBENT WBP
Andreas Boos gives us the lowdown on his windsurfing invention – the Surfbent windsurf board protector (wbp). 

SITTIN' ON THE DUNNY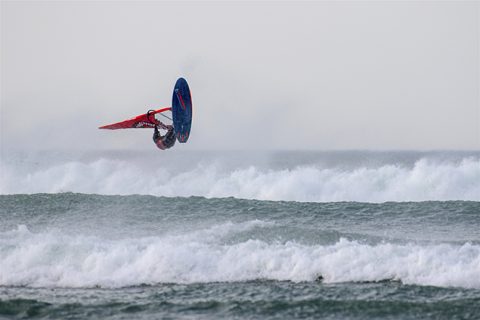 EDITORIAL – BUCKET LIST
The Ed. praises the power of flight in windsurfing.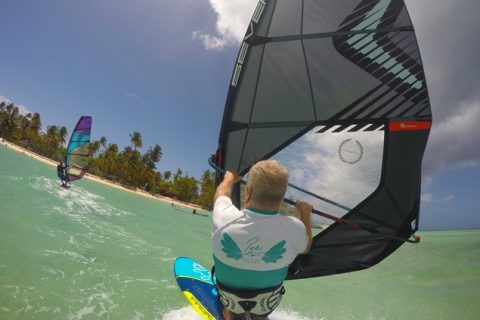 AFFAIRS OF THE HART – LOCKDONE
"I'm not buying a 2023 calendar until I see the trailer." Harty muses on that 2-year time hole.
---
Get your Print or Digital copy now!