Tweet
KEROS BLUE LUXURY ROOMS & VILLAS
KEROS BEACH, LIMNOS, GREECE

Limnos (officially also known as Lemnos) is a stunning Greek Island, positioned in the northern part of the Aegean Sea. The island of Limnos has preserved itself from the mass tourism and today it is a safe, friendly and quiet place. The locals are very hospitable and the natural surroundings are simple and pleasant to the eyes. The island is ideal for family vacations, for relaxation on the beach, for kitesurf and windsurf activities. Limnos is the 8th largest island of Greece, Its main city and seat of the municipality is Myrina which has a harbour and is a trade center. On the island are to be found approximately 30 villages and settlements, as well as the only desert in Europe. In the same province is included the island of Agios Efstratios, which has some of the finest beaches in that part of the world. Limnos island is flat, yet on its northwestern part it is mountainous and rough.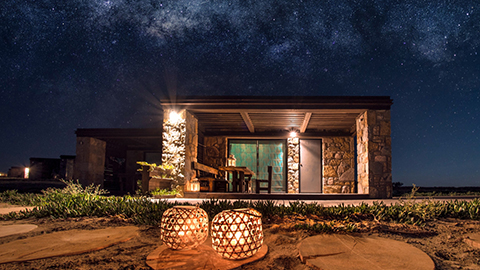 CONDITIONS AND WHEN TO GO:
The season runs from Easter until the end of November.  The climate in Limnos is Mediterranean, with mild winters and occasional snowfalls. Among the main features of the island are the strong winds, which are ideal for wind surfing and kite surfing. Here you have direct access to the wide, flat water bay with shallow water perfect for all levels. At the other end of the bay there is a wave beach. This is a great choice for an inexpensive windsurf or kitesurfing holiday with a combination of conditions.
Among the must-see places on the island of Limnos is the castle which from are revealed lovely views towards the Chalkidiki peninsula (and Mount Athos) and the other surrounding islands such as Samothrace, Imvros etc.
The sunsets are truly breathtaking in Limnos, the landscape is rough, the vineyards are lovely and the local architecture is very interesting and diverse.On the island of Limnos are organized numerous festivals throughout the year such as the Dormition Folklore Feast, the Sardine Festival, as well as many music events and celebrations.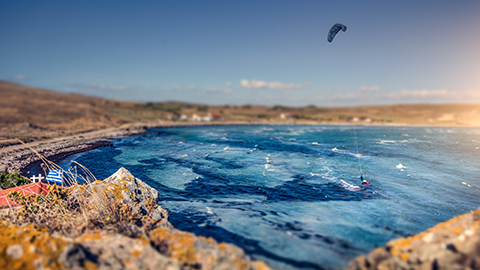 Keros beach is a host of 4 kite/surf stations, in partnershop with Keros Blue, where you can get discounts for equipments and lessons
Keros Blue offers 16 Double Deluxe Rooms and 8 Delux Villas within 300 m from the beach.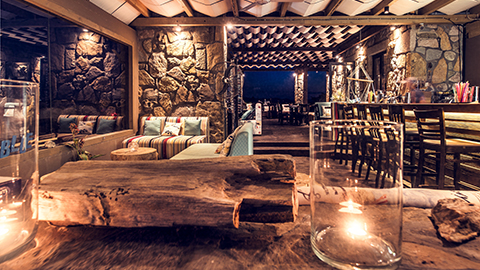 CONTACT
www.kerosblue.com