Tweet
SURFERS PARADISE

IXIA BAY, RHODES, GREECE
Located in Rhodes, Greece, Ixia bay offers top conditions and a well-established windsurfing centre operating with all the latest gear. The spot is ideal for every level of sailor and all types of travellers, whether with family, friends or solo.

Surfers Paradise | Windsurf center Rhodes | 2019 from Surfers Paradise on Vimeo.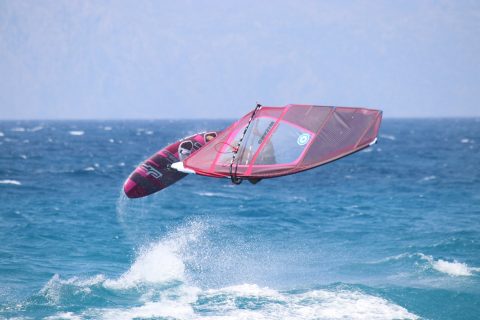 CONDITIONS AND WHEN TO GO:
Season runs from April to October where the reputable Meltemi winds blow light in the morning to then peak later in the day with an average of force 5-6. Summer months see a local thermal effect where the winds get even stronger. Direction is cross-onshore and the variety in wind strength during the day makes this spot very attractive for beginner, intermediate and expert windsurfers. Pay a visit during the summer months for non-stop windsurfing or before/after summer for good windsurfing on less crowded waters.
Ixia is located in Ialyssos and is the big bay of northwestern Rhodes. Surfers Paradise is located right in the middle of this turquoise coloured bay, built right on the beach, just 2-3 metres from the water.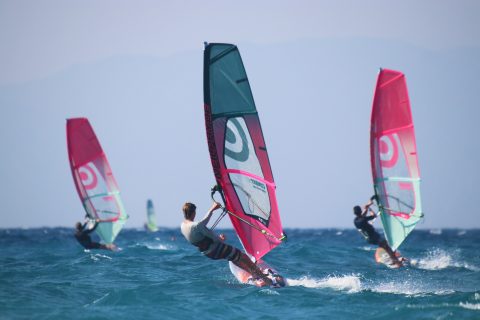 The centre offers rental, tuition and storage. Here you will get to try the latest 2019 JP & NeilPryde equipment, a bunch of wind foils and always with a valet rigging service. Rental on the spot is available, but pre-booking is recommended.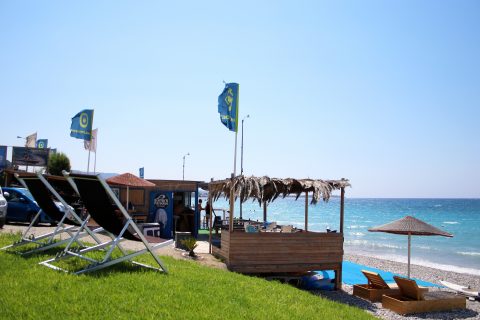 In the area you will find a great variety of resorts, villas and apartments, all within walking distance to the centre. Please visit the following link where you can see all the recommended options and package deals: https://surfersparadise.gr/accommodation/
CONTACT
Surfers Paradise
www.surfersparadise.gr
[email protected]
+30 22410 38893
+30 69755 64391