Tweet
PROCENTER PRASONISI
PRASONISI, RHODES, GREECE

Prasonisi is located on the southern tip of Rhodes, with wind statistics that are second to none in Europe. Its name stems from the small island just off the mainland. This local topography gives the NW Meltemi winds a boost, therefore Prasonisi will usually have a force stronger than elsewhere on the island.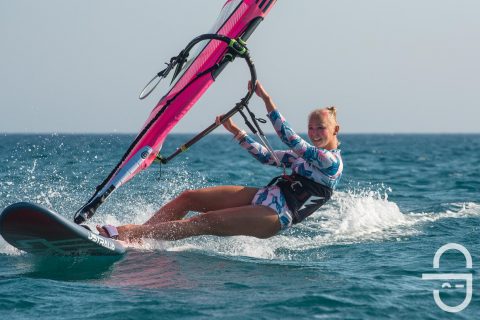 CONDITIONS AND WHEN TO GO:
Blasting flat water conditions and freestyle heaven on the cross-offshore side and small waves to bump and jump wave conditions on the onshore side. The windsurfing season is May to mid October with the strongest winds in June/July/August with an average of force 5-6 Beaufort.
Prasonisi has two beaches divided by a sandbar. The side-offshore flat water beach is the perfect playground for beginners, speed lovers and freestylers. The cross-onshore beach can get waves from waist to mast high. NEWS for 2019: the channel is open!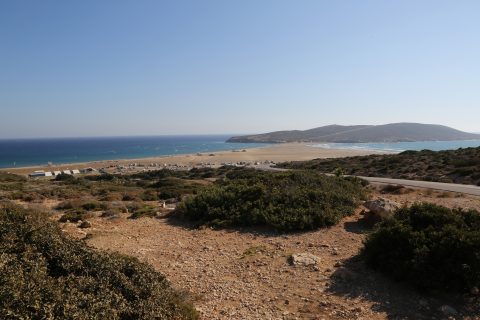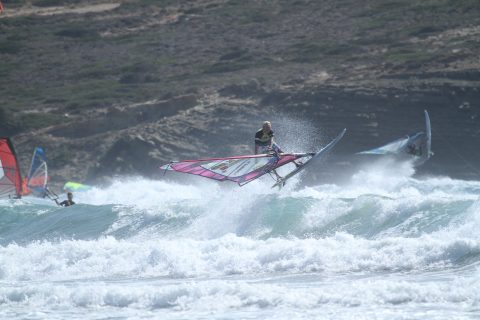 The Procenter C Kirschner is equipped with brand new 2021 high-tech equipment from JP Australia and NeilPryde. Almost all boards come with a foil option. Our rent & change system doesn't limit you in your choice of board and sail types, so you benefit from the entire kit range at just one price. Top tip: chill out on the centre's roof terrace with a stunning view over the flat water beach!
Jem Hall – The Windsurf Coach – Flat water clinics overview from Jem Hall on Vimeo.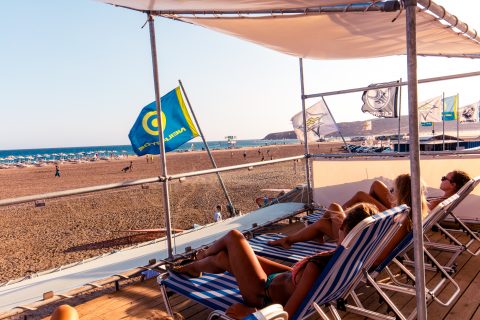 There are 2 hotels with clean and comfortable rooms directly on Prasonisi beach. If you don't mind a 15-20 minute drive there are also some luxury resorts nearby.
CONTACT
www.prasonisi.com
[email protected]
centre: +30 2244091045
bookings: +43 69919083960