Tweet
WINDSURF VILLAGE : MB-PRO CENTER
PORTO POLLO, SARDINIA, 
ITALY
Sardinia  is  one  of  the  most  stunning  islands  in  the  Mediterranean.  With  its  crystal  clear  waters  and  fine  golden  sand,  Porto  Pollo  is  ideally  suited  for  windsurfing  and  the  courses  on  offer.  There's  a  beach  bar  with  happy  hour,  a  restaurant,  Wi-Fi  freely  available  and  from  May  to  September,  we  offer  free  kids  entertainment  to  all  Windsurf  Village  and  Pro  Center  customers.  That  way,  you  can  be  sure  your  child  is  enjoying  their  holiday  as  much  as  you  are  enjoying  your  windsurfing "off-time".  Finally  don't  miss  the  weekly  BBQ  &  beach  party  with  live  music! Airport: Olbia or Alghero, Northern Sardinia.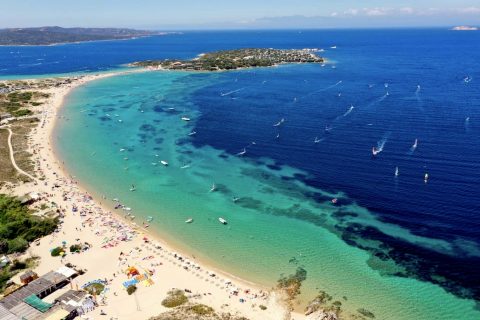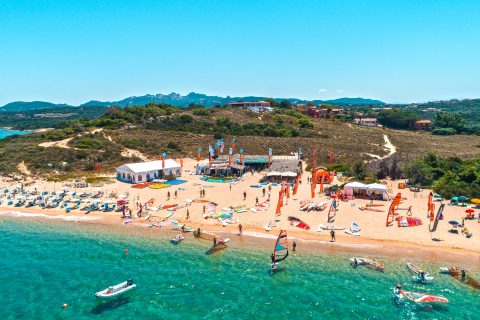 CONDITIONS AND WHEN TO GO:
The  season  runs  from  Easter  until  the  beginning  of  November.  From  flat  water  to  bump  and  jump,  you  will  be  well  catered  for.  In  the  morning  there  are  flat  conditions,  perfect  for  beginners.  Afternoons  see  a  strong  breeze  offering  excellent  conditions  for  improvers  as  well.
Porto  Pollo  has  2  beautiful  white  beaches,  one  for  windsurfing  and  the  other  for  kitesurfing.  Windsurf  Village / MB-Pro  Center  is  located  at  the  far  end  of  the  right  hand  side  of  the  windsurfing  beach.  Three  rescue  inflatable  boats  patrol  April  –  November  5th.

250  of  the  newest  RRD  boards,  RRD  sails  and  NeilPryde  sails.  Offering  windsurfing  and  kitesurfing  lessons  for  all  levels  as  well  as  a  junior,  kid  &  teen's  windsurfing  academy  with  specialist  kids  equipment.

Click here for VIRTUAL TOUR or watch video below…
Pro Center Michiel Bouwmeester Porto Pollo Sardinia from Michiel Bouwmeester on Vimeo.
Windsurf  Village  has  65  apartments  within  walking  distance  on  the beach.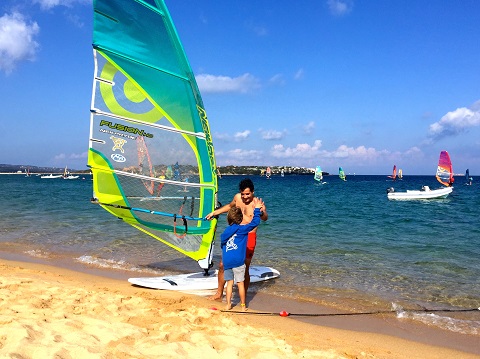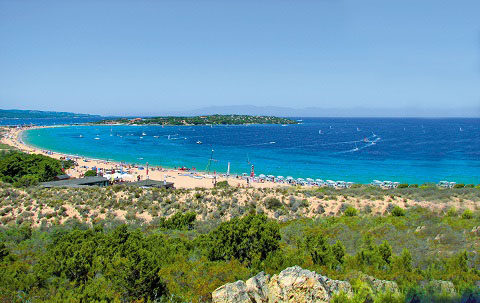 CONTACT
Windsurf Village
www.windsurfvillage.it
[email protected]
+39 0789 704075
MB Pro Center
www.procenter.it
[email protected]
+39 0789 704206