Tweet
---
WINDSURF MAGAZINE #371 NOVEMBER DECEMBER ON SALE NOW
The November December 2017 Issue of the world's only monthly English-language windsurfing magazine is out now!
---
Subscribe or buy your copy here in either Digital or Print versions!
(Prices include delivery anywhere globally 10 times a year.)

Call of the Wind – Windsurfing Safety With Peter Hart, Viking Slalom – Denmark PWA, Guincho Sessions With Traversa, Fernandez & Angulo, West Oz In 3 Days, Frontside Tips With Jem Hall, Asturias, Project Quadem, Tested: 85 Litre Wave Boards & 5.0M Wave Sails, Severne Fox Lowdown.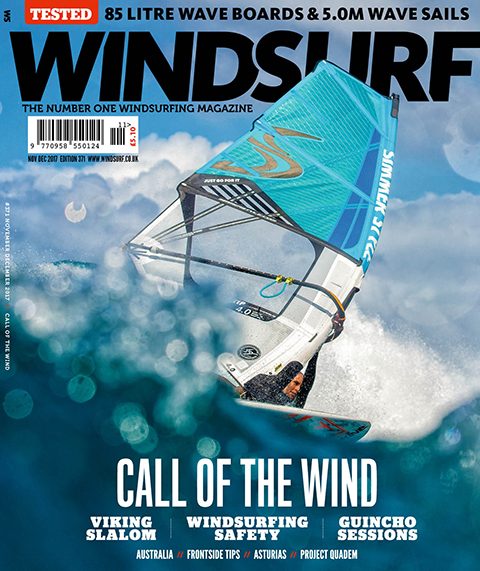 BIG JUICY READS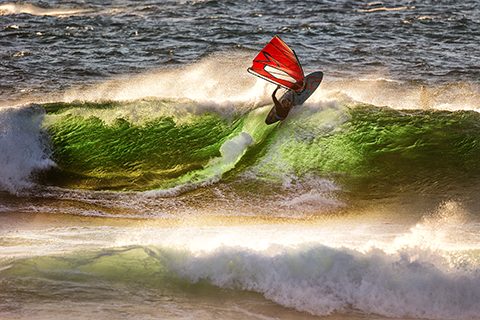 Oz In Three
Would you travel to Western Australia on a forecast for a 3-day mission? Severne rider Timo Mullen did, buckle up as Timo tells his tale.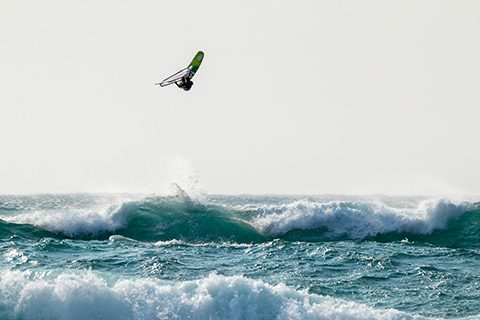 Triple Crown
Three Wave World Champions – Thomas Traversa, Victor Fernandez and Josh Angulo score Portugal with some sweet sessions south of Lisbon and the renowned Guincho beach.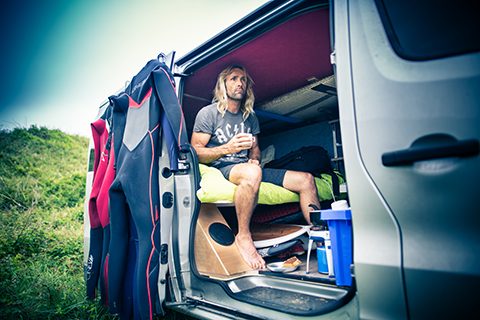 Lost In The Van
Sylvain Demercastel casts plans aside and in an act of spontaneity takes a wrong turn but ends up exactly where he needed to be – Asturias.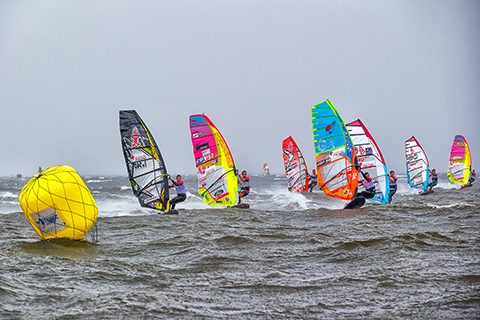 Viking Racing
The Hvide Sane, Denmark PWA event had some of the wildest slalom racing in years; the slalom elite tell how they cope with cold water!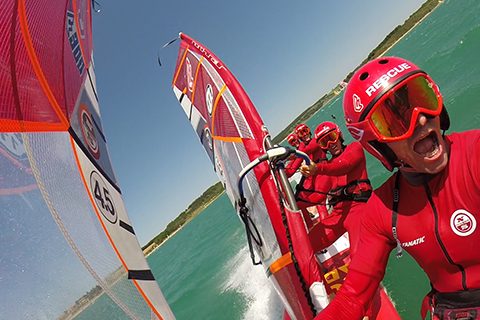 The Quadem Project
One board, four sails, four sailors = 4×4 windsurfing. We go behind the scenes for a not so serious look at the Quadem project.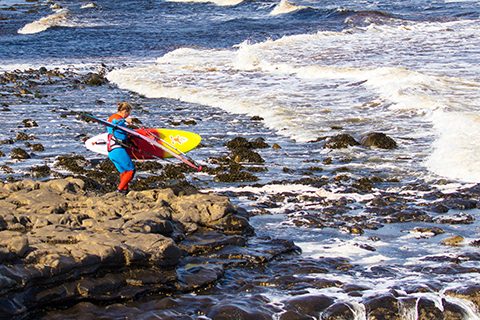 Liquid Therapy
A session with high seas and frustrated surfers against the backdrop of Brexit. Finn Mullen chronicles facing and escaping reality with some windsurfing liquid therapy.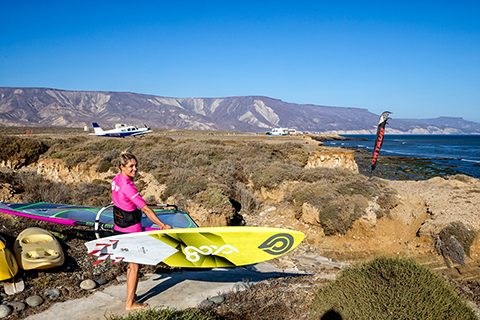 Competition Goals
Elise Gire's goal was to enter a wavesailing contest; from conquering nerves to finishing in the top 5, Elise tells us about the experience.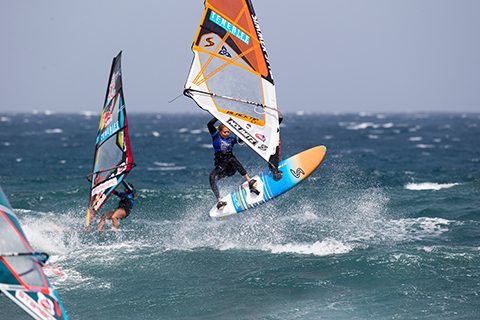 On Tour
The UK has some very talented ladies representing us at the highest level. We profile three of our own about their experiences on the PWA tour.


GEAR SHED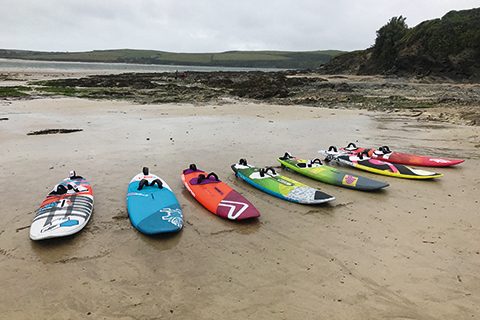 85 Litre Wave Boards
The team put 2018's 85 litre shred sticks to the test. The line up is as follows;
FANATIC GRIP TE 82,
GOYA CUSTOM THRUSTER PRO 86,
JP SLATE PRO 87,
QUATRO CUBE 86,
RRD WAVE CULT V7 LTD 82,
SEVERNE NANO 83,
STARBOARD A.I.R. 83 REFLEX CARBON,
TABOU POCKET 87,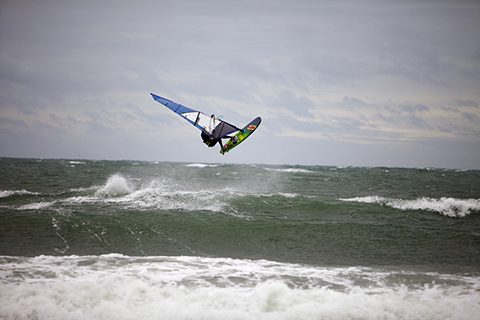 5.0 Wave Sails
2018's 5.0 models get the all-round wave examination on UK waters. The line up is as follows;
EZZY ELITE 5.0M,
GA SAILS MANIC 5.0M,
GOYA BANZAI 5.0M,
LOFTSAILS WAVESCAPE 5.0M,
NEIL PRYDE COMBAT 5.0M,
NORTH SAILS SUPERHERO 5.0M,
POINT-7 SALT PRO 5.0M,
RRD VOGUE MK9 5.0M,
SEVERNE BLADE 5.0M,
SIMMER ICON 5.0M.

TEKKERS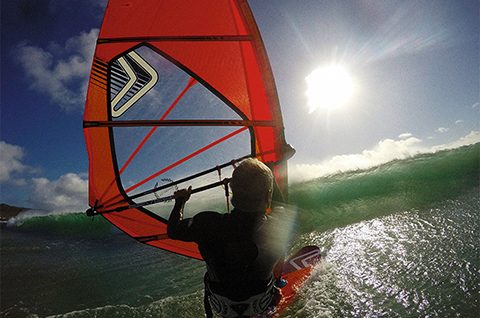 Peter Hart – Holey Cheeses!
More and more people are getting the tools and skills to challenge open waters. In a piece designed to inform rather than frighten, Peter Hart  asks you to consider the 'what happens if …' factors.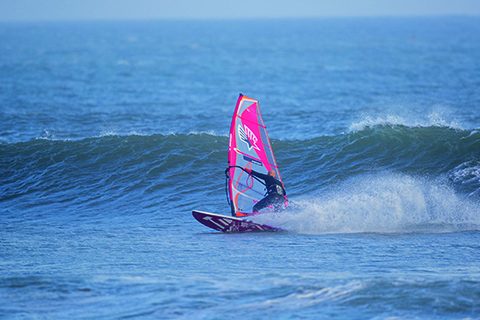 Move On Up With Jem Hall – Frontside Focus
Jem gives us tips for frontside waveriding.

BOARDSHORTS
Latest & Greatest
The mission to gather this information was so clandestine, even MI5 didn't know, until now. The cutting edge of windsurfing intelligence does not exist, except in these pages.
Christmas Gift Guide  
It doesn't matter if you've been naughty; we have a guide to the Xmas gifts every windsurfer needs in their neoprene stocking.
Lowdown – Severne Fox
We catch up with Severne head shaper James Hooper to get the lowdown on their new freeride board – the Fox.
RYA Knowledge – Brrrrr-Ing It On This Winter!
As the weather cools down, RYA Trainer Sam Ross explains how to get the most out of your time on the water during the chillier winter months.

SITTIN' ON THE DUNNY
Editorial
Call of the Wind – The editor discusses why the call of the wind is the tie that binds windsurfing.

Affairs Of The Hart
The Happy Hipster – What level of impairment does it take to stop us challenging the upper levels of windsurfing? Two new hips? Apparently not. Harty reports.
Get your Print or Digital copy now!