Tweet
WINDSURF MAGAZINE #390 OCTOBER 2019
The October issue is out now!
Switch: Pumping Cloudbreak with Polakow and Brawzinho, Justyna Sniady interview, Ricardo Campello profile, Harty's early planing tips, Leon Jamaer's onshore technique, Caribbean travel guide, Foil tests, winter wetsuit & waist harness guide, Lake Powell with Kevin Pritchard, Team Severne on Fuerteventura.
---
Subscribe and receive your copy in either premium Print or Digital format.
(Prices include delivery anywhere globally 10 times a year.)

---

Cover: Graham Ezzy tweaks his tail high at Ho'okipa. Photo John Carter
---

BIG JUICY READS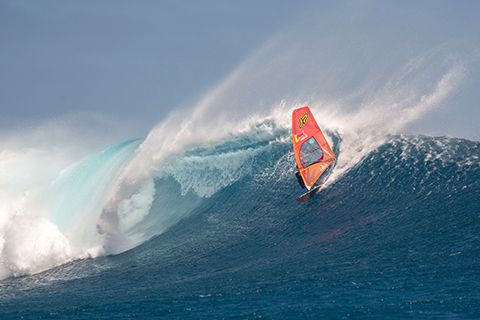 ALL IN
We catch a ride with Jason Polakow and Marcilio Browne as they go 'all in' on a strike mission to the legendary waves of Cloudbreak, Fiji.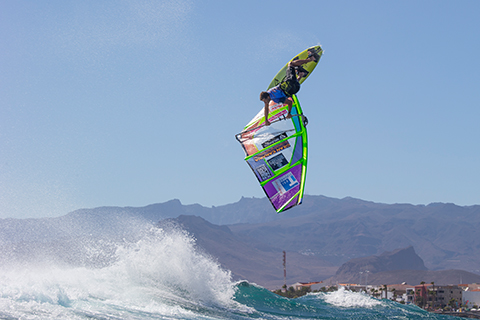 CHASING THE DREAM
Ricardo Campello is on the hunt for a maiden PWA wave world champion title; he shares his thoughts on chasing the dream.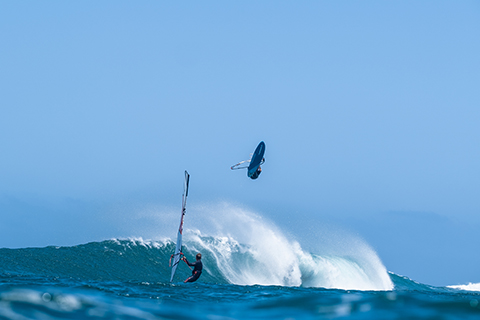 FUERTE' OR BUST
Mathias Moerman charts how a mission to capture Severne's team and 2020 product in action turned into love at first sight with the island of Fuerteventura.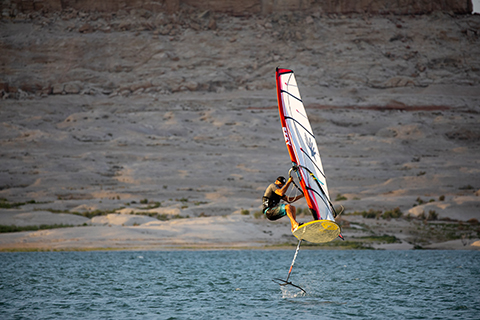 POWELLIN' AROUND
Lake Powell is the second largest man-made reservoir in the United States, situated on the border between Utah and Arizona; Kevin Pritchard explores its windsurfing.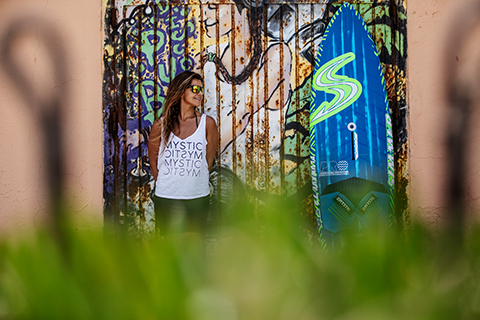 POL-1111
Justyna Sniady has become one of the world's best women wave sailors; we find out more about her inspiring and unconventional journey to the top.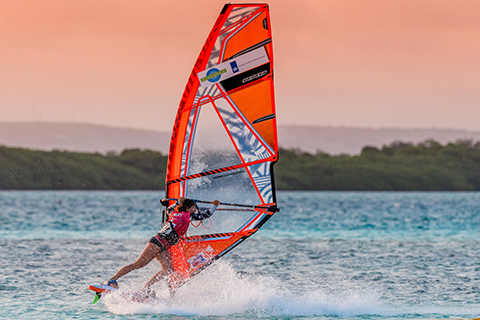 ITA-2111
Francesca Floris, ITA-2111, is a talented Italian windsurfer who doesn't let age get in the way of ability. We find out how she started freestyling at 47!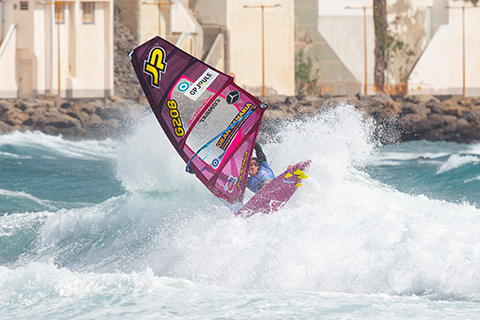 THE ART OF ONSHORE
Leon Jamaer's onshore game is strong! We asked the North Sea master to share some of his tips for the art of onshore wave sailing.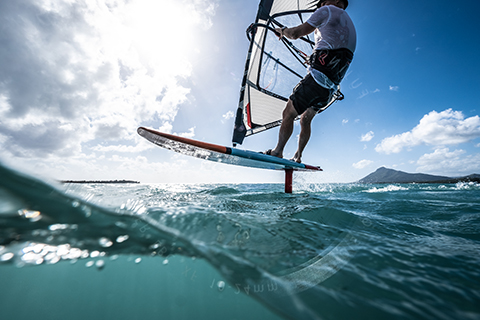 BACK TO THE FUTURE
From reluctant foiling participant to fully fledged fan, Scott McKercher tells us why he thinks foiling's evolution is happening at 'back to the future' speeds!   

TEKKERS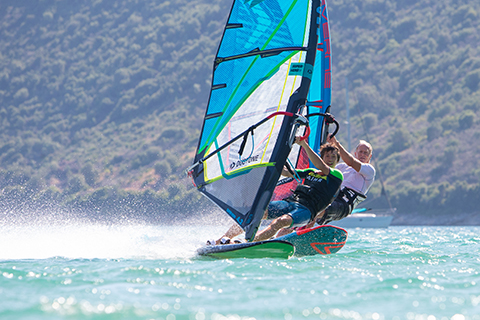 PETER HART MASTERCLASS – ARE YOU GOING YET?
The ability to get planing and strapped in early and without fuss remains the most potent of all the skills. Harty sheds much light.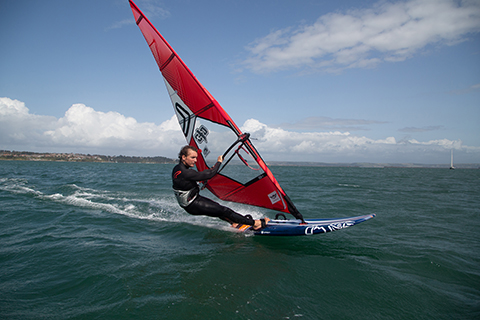 SAM ROSS TECHNIQUE – FRONT HAND RULES
Want to improve your windsurfing? Then start with your front hand says Sam Ross; he tells us why.

BOARDSHORTS

LATEST & GREATEST
Just straight up new windsurfing type stuff that's busting to be read about.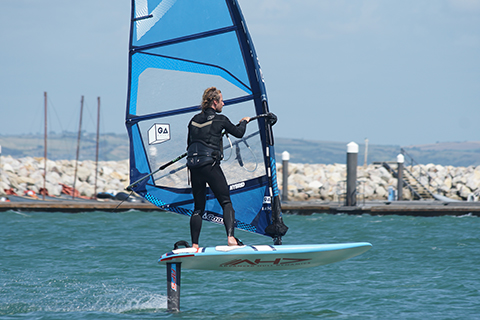 FOIL TESTS
The test team catch up with some foil kit that didn't make it on time for our original foil test program, with foils and boards from Naish, AFS, AHD, MFC and GA Sails.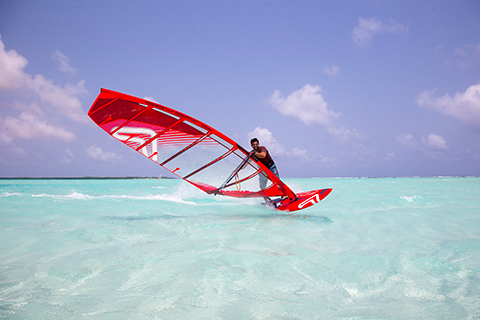 CARIBBEAN TRAVEL GUIDE 2019
From the butter smooth waters of Bonaire to idyllic Tobago, find out more about some of the best destinations in the region with our Caribbean travel guide.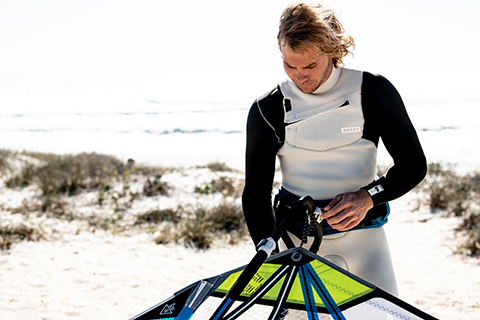 WINTER WETSUIT GUIDE 2019
ION's Product Manager Marc Burhans shares some of his neoprene industry knowledge with us and an assortment of brands tell us about their winter wetsuits.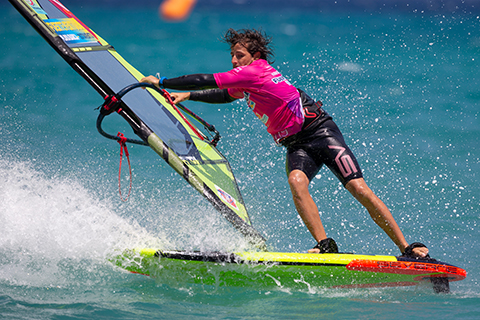 WAIST HARNESS GUIDE 2019
A selection of brands tell us about their latest offerings, while PWA pros Adam Lewis and Dieter Van der Eyken give us their top tips for waist harnesses.
RYA KNOWLEDGE – TOKYO 2020 – THE SELECTION TRIALS
With Tokyo 2020 less than a year away, we catch up on the happenings within the British Sailing Team's windsurfing squad.


SITTIN' ON THE DUNNY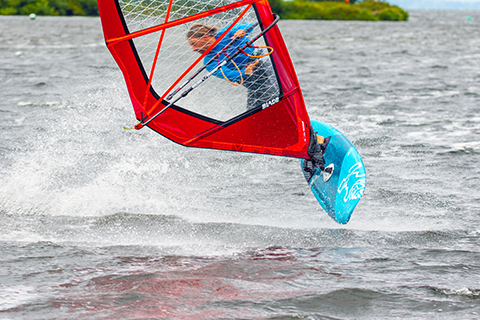 EDITORIAL – SWITCH
The Editor discusses why he thinks windsurfing is a good reset switch!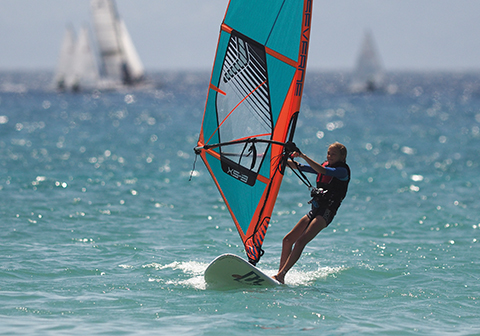 AFFAIRS OF THE HART – JACK OF ALL TRADES AND MASTER OF ONE
Are you better off for having NOT windsurfed from the cradle? Harty champions 'generalism'.
---
Get your Print or Digital copy now!