Tweet
WINDSURF MAGAZINE #398 OCTOBER 2020
Designs For Life: Fanatic at 40, Francisco Goya profile, Tested: 2020 8.0 Multi-Cam Freerace sails, Peter Hart's Carve Gybe tips, Compared: Fin V Foil V Wing, Sail Designer Interviews – RRD's John Skye & GA's Peter Munzlinger, Foil Racing Frenzy At Silvaplana, Arrianne Aukes.
---
Subscribe and receive your copy in either premium Print or Digital format.
(Prices include delivery anywhere globally 10 times a year.) Digital edition available now, print edition in shops and with subscribers soon.


---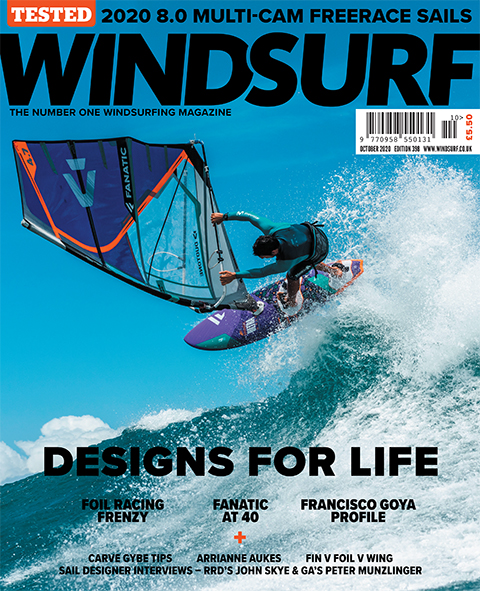 Cover: Victor Fernandez ripping at Ho'okipa on his new 2021 Fanatic/Duotone kit. Photo Fish Bowl Diaries
---

BIG JUICY READS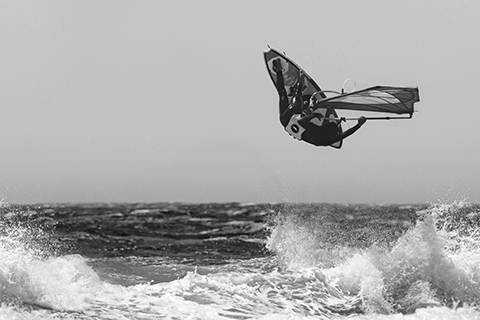 FRANCISCO GOYA
Continuing our 'Mark of a champion' series, we put the 2000 PWA Wave World Champion under the spotlight to learn more about the Argentinian legend.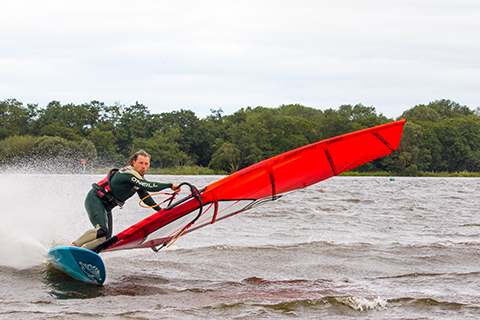 A 3-WAY RELATIONSHIP
Finn Mullen takes a light-hearted look at the battle for our ages – fin v foil v wing, as he examines their pros, cons and practicalities.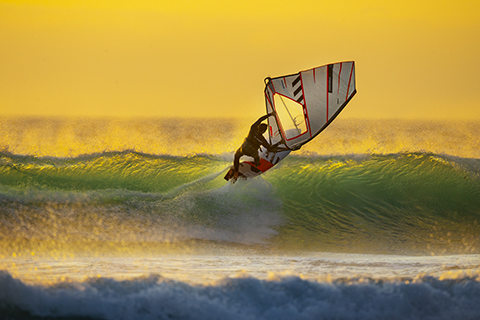 SKYE DESIGNS
RRD's chief sail designer, John Skye, gives us an insight into how he fits work around family life and his relationship with the boss, Roberto Ricci!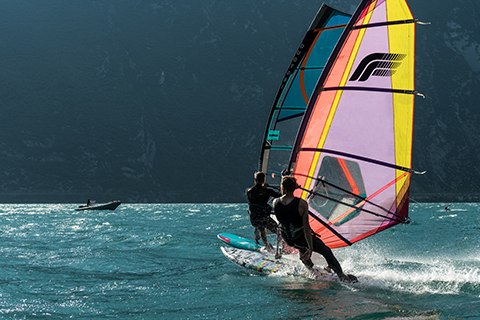 A WINNING HISTORY
Fanatic celebrate 40 years in business in 2021. Their brand manager, Craig Gertenbach, gives us an insight into the roots and workings of the company.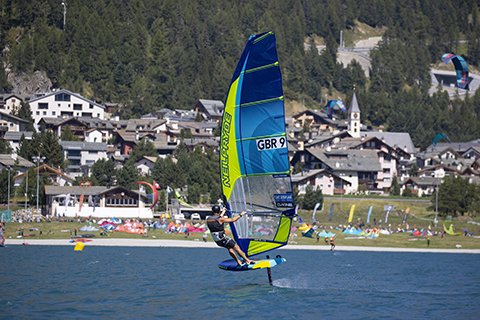 SILVAPLANA SHOWDOWN
Silvaplana was the setting for one of 2020's few international regattas – British and international racers tell us more about its exciting and controversial foil racing.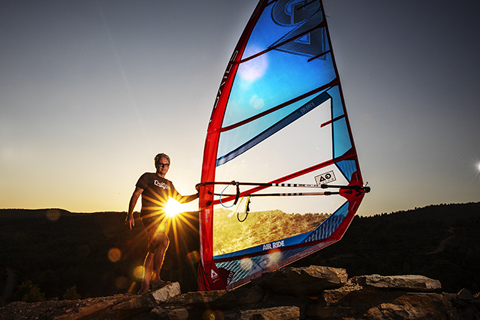 GA SAILS DESIGNER
Peter Munzlinger is the man behind the designs at GA Sails. He tells us about his work and how he got started in the windsurfing industry.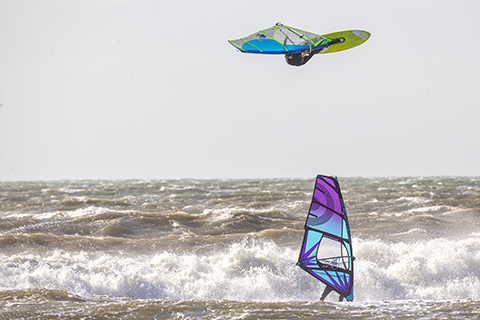 MR BIG (SALTY)
James Cox is the 2019 British Wavesailing Association vice-champion; the hard-charging south coast sailor tells us about mixing work, windsurfing and family time.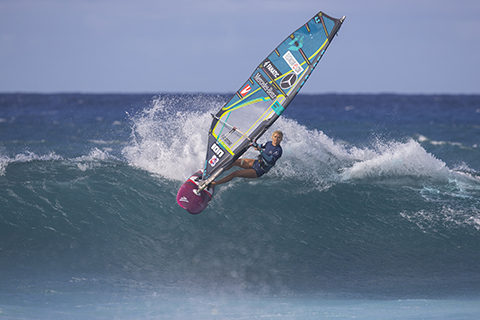 ARRIANNE AUKES
2019 proved how versatile Dutch freestyler Arrianne Aukes is, with second place on the IWT wave tour; she tells us more about her life.

GEAR SHED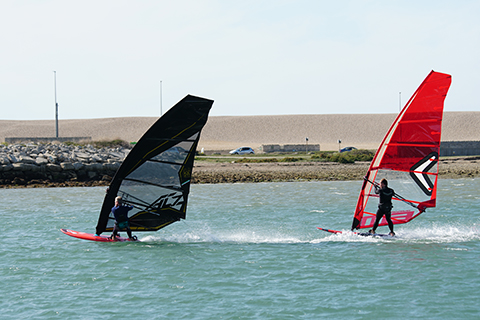 2020 8.0 MULTI-CAM FREERACE SAIL TEST
The test team get their fast fix on with a selection of the latest 8.0 cammed weapons put to test in the legendary UK speed venue of Portland Harbour. These include;
DUOTONE S_PACE 7.8
EZZY LION 7.5,
GA SAILS PHANTOM 7.8,
GOYA MARK 2 7.8,
GUNSAILS EXCEED 8.0,
LOFTSAILS SWITCHBLADE 7.8,
POINT-7 AC-Z 7.8,
RRD X-WING 7.8,
SEVERNE OVERDRIVE M3 7.8,
SIMMER 2XC 7.8.
CATCH-UP TESTS
GOYA AIRBOLT PRO 120 FOIL BOARD
NAISH WINDSURF 1150 FOIL & MICRO HOVER 131 FOIL BOARD

TEKKERS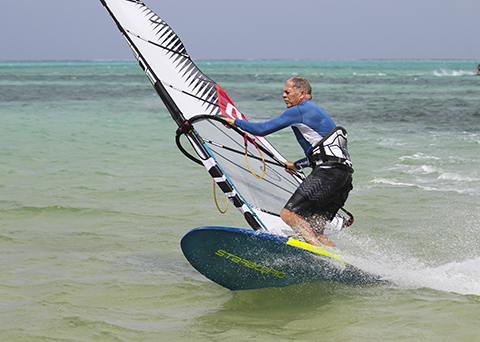 PETER HART MASTERCLASS – FIRST CARVES
Harty explains the carve gybe – when, with what and how to approach it. And if you can do it, sort of, it's worth reinforcing the basics.

BOARDSHORTS

LATEST & GREATEST
All the shiny new stuff is here – the pages that make your bank account bleed!

SITTIN' ON THE DUNNY

EDITORIAL – DESIGNS FOR LIFE
The editor discusses how windsurfing is primarily a sport, but also plays a big part in how we live our life.
AFFAIRS OF THE HART – BIDDING 'CHEERIO' TO THE OLD PLATEAU
Peter Hart muses on how the path off the performance plateau need not be through a relentless pursuit of marginal gains.
---
Get your Print or Digital copy now!