Tweet
WINDSURF MAGAZINE #357 JULY ISSUE ON SALE NOW
The JULY 2016 Issue of the world's only monthly English-language windsurfing magazine is out now!
---
Subscribe or buy your copy here in either Digital or Print versions!
(Prices include delivery anywhere globally 10 times a year.)
Windsurfing matters! – the pros discuss why. Peter Hart on improving your gybing with proper power control, Nik Baker sails Brighton's pier, Marcilio Browne profile, Cutback technique with Graham Ezzy, Madeira travel guide, Barbados beach culture, Polzeath waves, PWA Freestyle in Austria, Upwind 360 how-to with Jem Hall, summer accessories guide, the Jaws journey – UK young gun, Aleksy Gayda, tells his unique tale of taking on Pe'ahi / Jaws.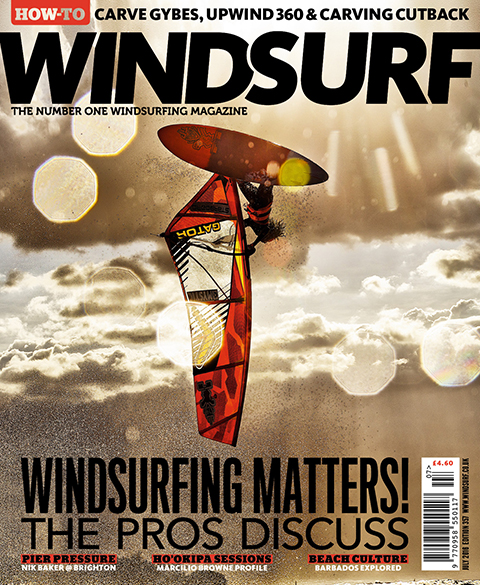 BIG JUICY READS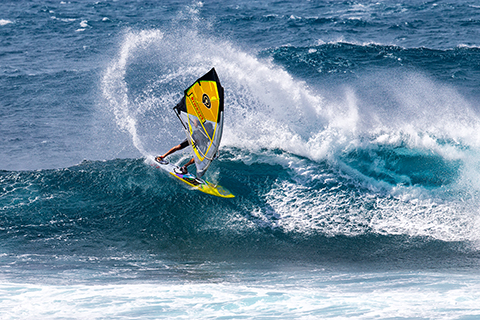 HO'OKIPA SESSIONS
Marcilio Browne profile – two world titles, one of the best sailors at Ho'okipa and a constant threat to the PWA wave podium. John Carter caught up with the champion for the lowdown on his new home and island lifestyle in Maui.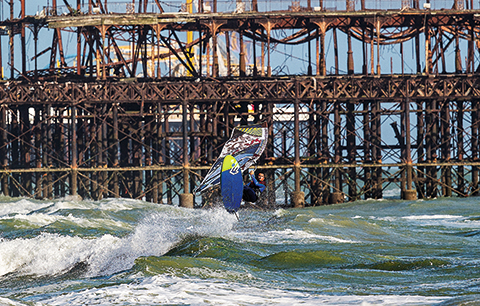 PIER PRESSURE
Brighton's West Pier has been reduced to a wreck of iron girders after two fires and an almighty storm. John Carter tells how Nik Baker ventured onto the water to set his sail against the eerie remains and challenge the infamous Brighton shorebreak.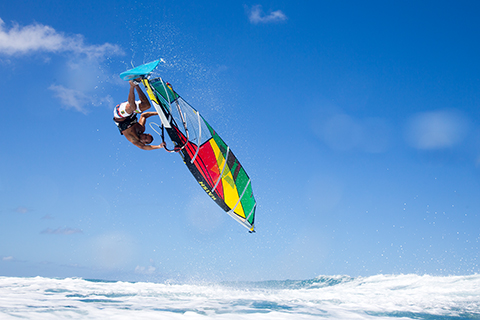 BARBADOS BEACH CULTURE
John Carter travels to one of the Caribbean's original windsurfing hotspots to learn more about the island with local legend, Brian Talma, and be a judge on Brian's innovative new competition format.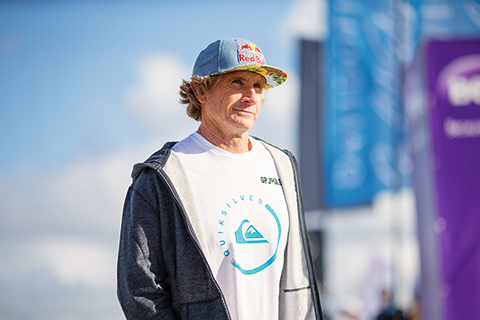 PRO-GRAM!
We polled some of the great and the good professionals of our sport with one simple question – does windsurfing matter? Their responses made for interesting reading; with a nod to the zeitgeist of Instagram, here are their enlightened replies.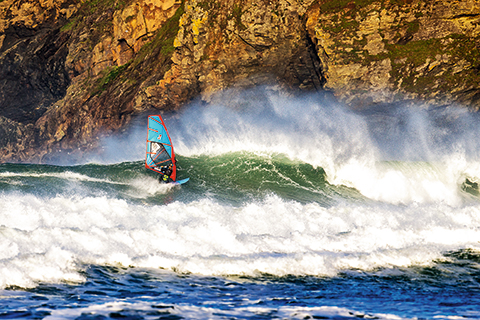 COAST – POLZEATH
John Carter and Timo Mullen travel to David Cameron's favourite summer beach and discover a spot famed for its surfing and another great Cornish wavesailing option in South to SSE winds.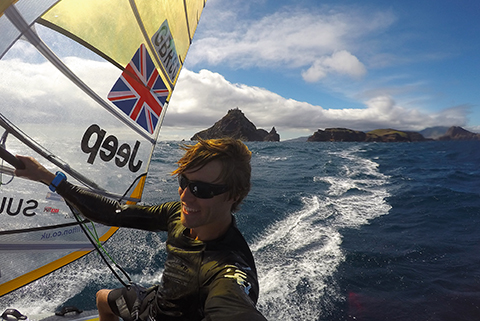 MAGIC MADEIRA
Somewhere between Portugal and the Azores lies one of the Atlantic's best kept secrets – Madeira. A unique blend of mountain and sea, Sam Sills tells us how you can windsurf and enjoy a multitude of action sports in this amazing archipelago.
ALEKSY GAYDA
From Canvey Island in Essex to Pe'ahi / Jaws on Maui is a journey only one windsurfer has made. Aleksy Gayda tells his unique tale from young gun on the BWA circuit to sailing one of the world's most famous waves.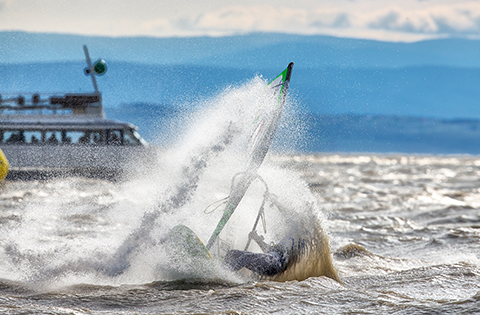 STORM ON THE LAKE
Stop one of the PWA 2016 Freestyle tour in lake Podesrdorf, Austria, saw some of the windiest conditions for a freestyle event in years. The team of young Brits competing give us the lowdown on the explosive action both on and off the water!

TEKKERS
PETER HART TECHNIQUE
Gybes – the power and the glory. Harty explains how power control at all stages of gybing, lies at the root of all that's good – and not so good!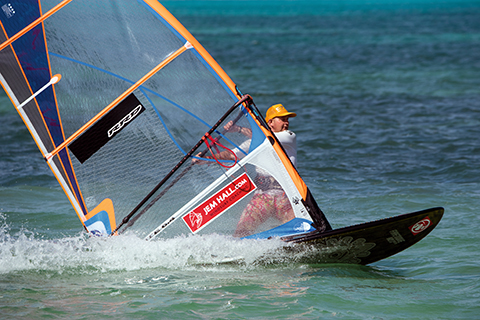 MOVE ON UP WITH JEM HALL
UPWIND 360. Jem Hall shows us how to complete a great summer trick – the upwind 360.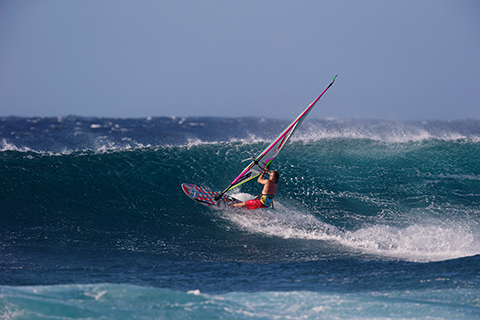 HOW-TO CARVING CUTBACK
Graham Ezzy describes carving as "the milk and honey of board sports" and breaks down the technique to help us gain power and flow through the move.
BOARDSHORTS

LATEST & GREATEST
Brexit or not, Trump or not – these are serious news items. But the most serious ..or not, is what is hot or not in windsurfing right now ..read about the red hot stuff right here!
SUMMER ACCESSORIES GUIDE
Need to accessorize on the beach this summer? We look at a selection of fine items to go with your sunshine and ice cream!

SITTIN' ON THE DUNNY
EDITORIAL
The Editor discusses why windsurfing matters; from making friends to looking after your mental health, it's all positive!
AFFAIRS OF THE HART – THE WINNING WAY
In the second half of his interview, Peter Hart catches up with Ken Way, pioneering UK windsurfer and the Leicester City psychologist to learn more about his tips for success and how they can improve your windsurfing.
Get your Print or Digital copy now!