Tweet
WINDSURF MAGAZINE #385 MAY 2019
The May issue is out now!

---
Subscribe and receive your copy in either Print or Digital format.
(Prices include delivery anywhere globally 10 times a year.)

---
Other Voices: Red Bull Storm Chase; Gollito Estredo, Francesco Cappuzzo and Miriam Rasmussen profiles; Défi Japan report; 2019 6.5 Entry-level Freeride sail test; Seavets; Peter Hart on timing; Jem Hall's gybe exit tips; Exploring Israel's Windsurfing; Gunsails Bow Concept lowdown.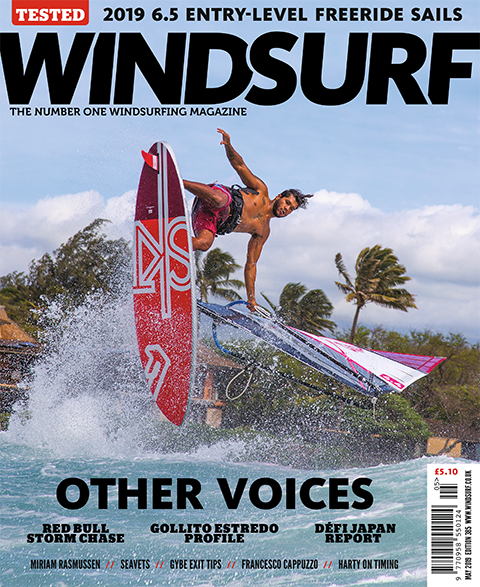 BIG JUICY READS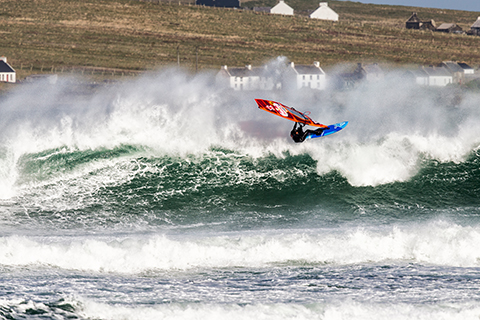 THE MAGHEROARTY MISSION
The Red Bull Storm Chase tested riders to their absolute limits at Magheroarty, county Donegal, NW Ireland; JC finds out how it all went down.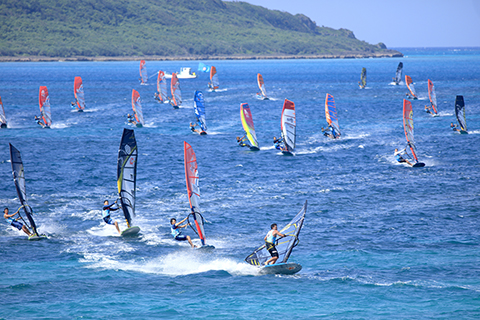 DÉFI WIND JAPAN
Miyako island played host to the inaugural Défi Wind Japan; we talk to some of the athletes and organisers to get a flavour of the event.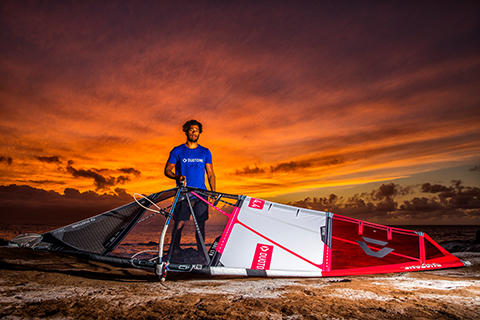 FREESTYLE KING
In the changing world of freestyle, one thing remains constant, Gollito Estredo winning! So what is his secret?, we ask his peers and the man himself.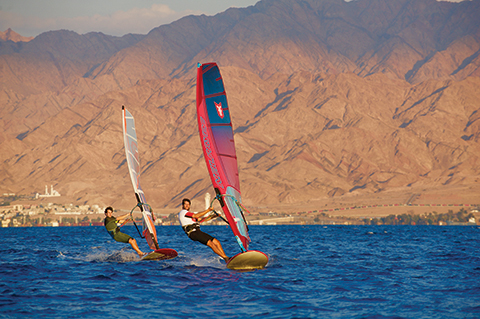 EXPLORING ISRAEL'S WINDSURFING
Outside of Israel, relatively little is known about it as a windsurfing destination; Eric de Cruz took a trip there to find out more.
FRANCESCO CAPPUZZO
Francesco Cappuzzo is a world class talent in windsurfing and kitesurfing. John Skye profiles the affable Italian and helps us learn more about his skills.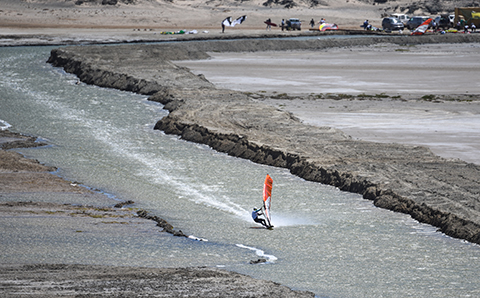 MIRIAM RASMUSSEN
Norwegian Miriam Rasmussen was a late starter to windsurfing, but that hasn't held her back. We learn more about Miriam's challenging start and inspiring path.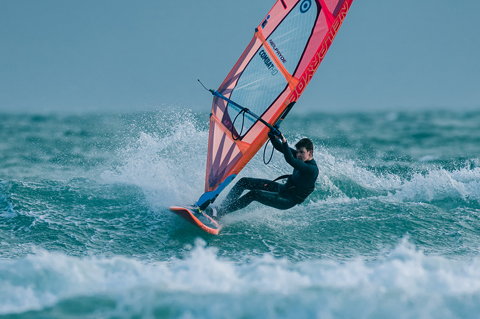 YOUTHSPIRATION
2016 and 2017 UK Youth Wavesailing Champion, Ruaraidh Somerville, gives us an insight into the world of an aspiring fifteen year old wavesailor.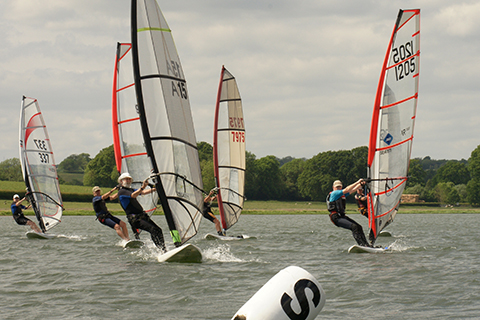 SEAVETS
Seavets is a UK based senior and veteran windsurfers association, vice-chairman Ruth Tracey tells us more about their merry clan.

GEAR SHED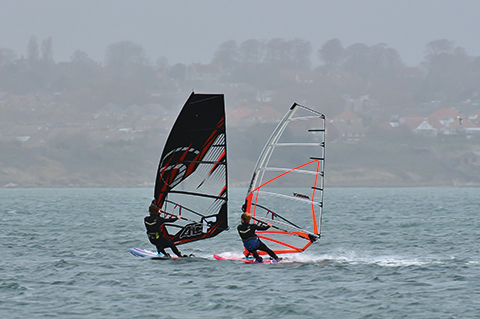 2019 6.5 ENTRY-LEVEL FREERIDE SAILS
Freeride sails designed for ease of use for the entry-level market are put to the test in UK waters. These include;
DUOTONE E_TYPE 6.6M,
EZZY LEGACY 6.5M,
GA SAILS HYBRID 6.4M,
NEIL PRYDE X:RYDE 6.7M,
POINT-7 AC-F 6.4M,
RRD X-TRA MK6 6.5M,
SEVERNE CONVERT 6.7M,
SIMMER STYLE ENDURO 6.5M,
UNIFIBER MAVERICK 6.5M,

TEKKERS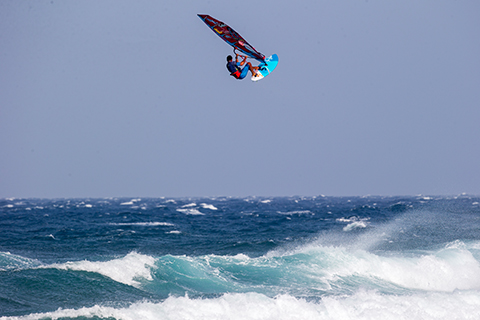 PETER HART MASTERCLASS – ALL IN GOOD TIME
Harty this month suggests that improvement may lie in focussing not so much on 'how', but 'how long'. It's all about time and timing.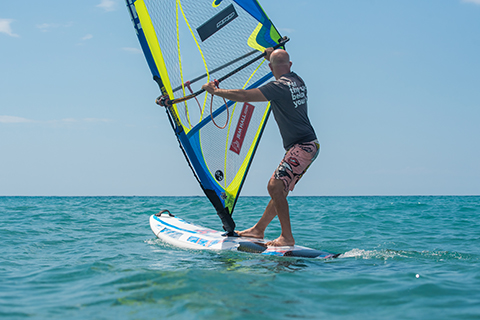 MOVE ON UP WITH JEM HALL – GYBE EXITS
Jem Hall gives us his tips for better gybe exits.

BOARDSHORTS
LATEST & GREATEST
When greatness is born in windsurfing, we list it here. A record of all that is new in the windsurf universe, otherwise known as – the news!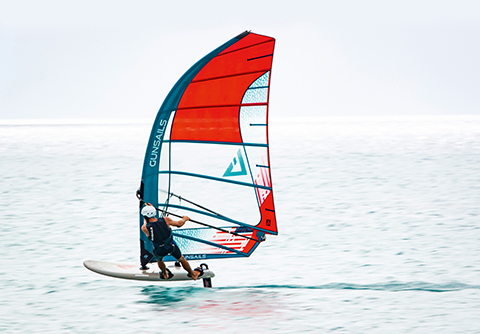 LOWDOWN – GUNSAILS BOW CONCEPT
The Gunsails BOW is very different – a radical head design, no loose leech and specially designed mast. Designer Pieter Bijl gives us the lowdown.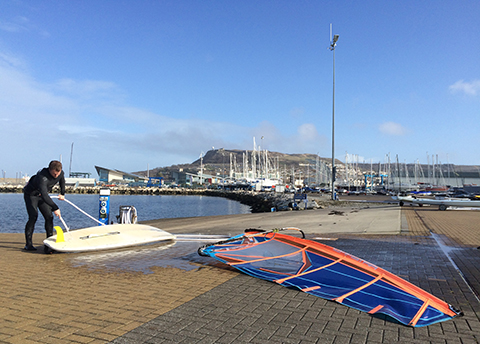 RYA KNOWLEDGE – INVASIVE SPECIES WEEK 2019
The RYA tell us about the 'Check Clean Dry' initiative to help stop the spread of invasive species and diseases.

SITTIN' ON THE DUNNY

EDITORIAL – OTHER VOICES
The editor celebrates the many and varied voices of windsurfing.
AFFAIRS OF THE HART – STORMY DREAMS
Harty muses on the impression and influence the Red Bull Storm Chase has on the windy world.
---
Get your Print or Digital copy now!