Tweet
WINDSURF MAGAZINE #360 OCTOBER ISSUE ON SALE NOW
The October 2016 Issue of the world's only monthly English-language windsurfing magazine is out now!
---
Subscribe or buy your copy here in either Digital or Print versions!
(Prices include delivery anywhere globally 10 times a year.)
Frontiers: PWA Slalom secrets, Nick Dempsey interviewed, Maiden Jaws, Brittany Eco Exploration, Peter Hart – Lightweight's technique, Advanced Waterstarts, West Coast USA road trip, Irish waves, Winter wetsuit guide, Carribean travel, 2017 90 litre wave boards & 5.3 wave sails tested.
BIG JUICY READS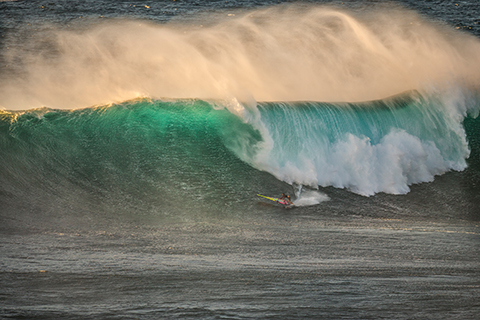 LUCKY SIXES
A surprise late season swell at Jaws meant six lucky sailors scored a rare uncrowded day with a maiden session for some of the crew. John Carter and Graham Ezzy file their reports from Pe'ahi.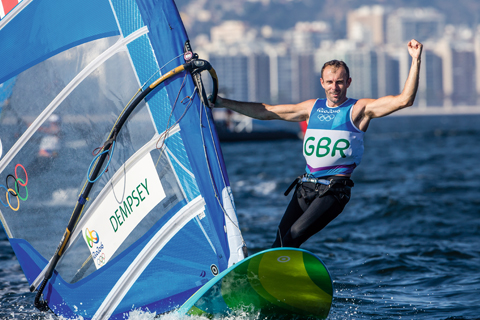 THE GREATEST
At the Rio Olympics, Nick Dempsey made history as the world's most successful Olympic Male Windsurfer. We interview Nick with questions from a selection of UK windsurfing personalities.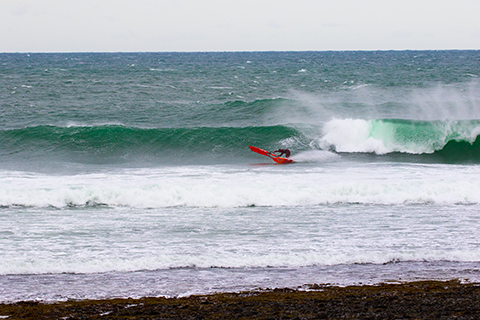 CHANGE OF TACK
On a rare forecast and against a post brexit and crash of the celtic tiger backdrop, Finn Mullen examines the cultural and economic shifts in Ireland, a land rich with windsurfing treasures.
NORTH OF THE GOLDEN GATE
Freestyle pros, Canadian Phil Soltysiak and Austrian Max Matissek, hit the highways of North West America for an epic road trip, renting a camper van to explore the Pacific Coast.
TOUR DE FRANCE
Florian Jung makes an eco exploration of Brittany by bike in the company of Jules Denel and photographer Pierre Bouras, finding a new way of travel brings fresh meaning to his trip.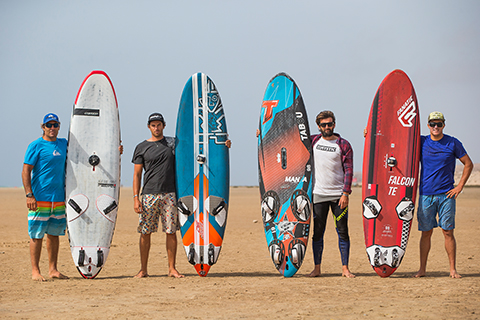 FORMULA ONE
John Carter interviews the men's top four in Fuerteventura along with board shapers for our exclusive look at what kit the top racers use in the Formula 1 of windsurfing.

GEAR SHED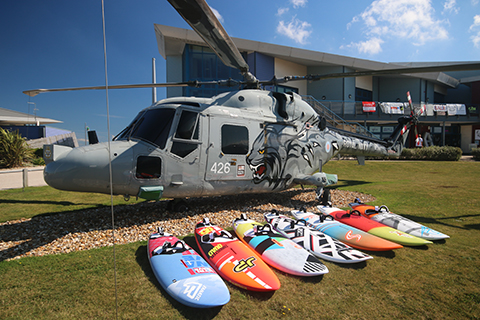 90 LITRE WAVE BOARDS – the test team put 2017's big volume wave boards under scrutiny.
RRD Wave Cult 90,
Fanatic TriWave 89,
Starboard UltraKode 93,
Tabou Pocket 97,
JP Thruster Quad 95,
Quatro Cube 95,
Simmer Quantum 90,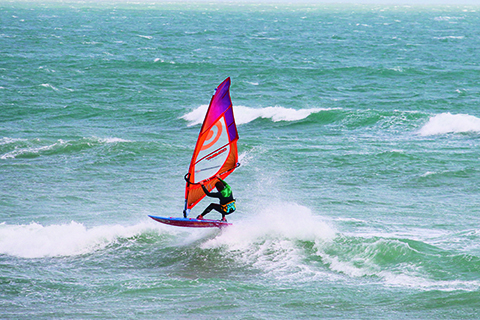 5.3 WAVE SAILS
2017's 5.3 models tested and the team tell us how reduced luff lenths are influencing their design.
North Sails Hero 5.3m,
Severne Blade 5.3m,
GA Sails Manic 5.3m,
Neil Pryde Combat 5.3m,
RRD Move MkV 5.2m,
Ezzy Elite 5.3m,
GOYA Banzai 5.3m,
Loft Pure Lip 5.2m,

TEKKERS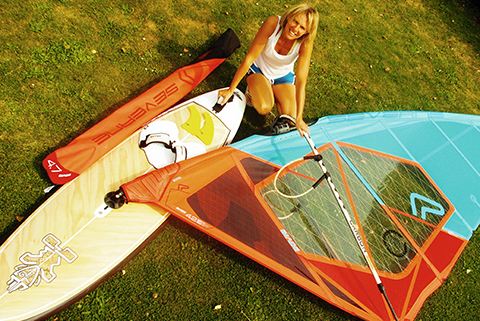 PETER HART – LIGHTWEIGHT'S TECHNIQUE.
Earlier in the summer, Harty isolated the plight of the heavier windsurfer. This month he redresses the balance and tackles the issues faced by the lighter weight sailor.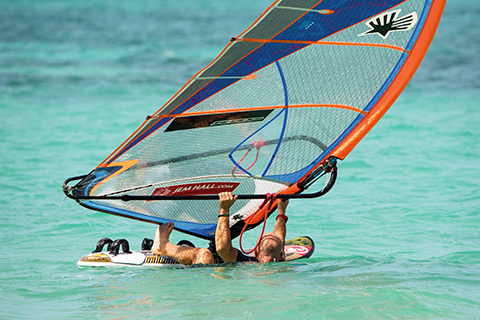 MOVE ON UP WITH JEM HALL – SUPER STARTS.
Jem Hall breaks down the light wind and clew first waterstart.
BOARDSHORTS
LATEST & GREATEST
News, what news?, this news is so new, it's not even news yet; the greatest latest stuff in windsurfing all on 2 pages – read, salvate, repeat.
WINTER WETSUIT GUIDE
We complie a selection of the latest market offerings for winter with some great advice on winter wetsuits and sailing from Simon Bassett of 2XS.
CARIBBEAN TRAVEL GUIDE
Jane Faughnan from Sportif and Marcus Bull from Planet windsurf give us a guide to their recommended Caribbean hotspots.
REASONS TO WINDSURF
A suggestion of quitting windsurfing was the best motivation reader Michael Fairrie ever received; Michael tells why.
JP SLATE PRO TEST
We catch up with a board late for test last month in the compact wave category, the JP Slate pro 86.
SITTIN' ON THE DUNNY

EDITORIAL – FRONTIERS.
The editor discusses why Windsurfing, like any sail craft, leaves us free to decide our own course and enjoy fresh ways of exploring our sport.
AFFAIRS OF THE HART – OLYMPIC ASPIRATIONS
Did an extraordinary Olympics for team GB give you Olympic aspirations? Harty explains why there's no harm in a little dreaming.

Get your Print or Digital copy now!