Tweet
If you're looking for a windsurf holiday destination, somewhere with warm, windy turquoise waters and no-stress vibes is a pretty good place to start, and that's exactly what the Caribbean specialises in. From the butter smooth waters of Bonaire to idyllic Tobago, find out more about some of the best destinations in the region with our Caribbean travel guide.
CHOICE PICKS…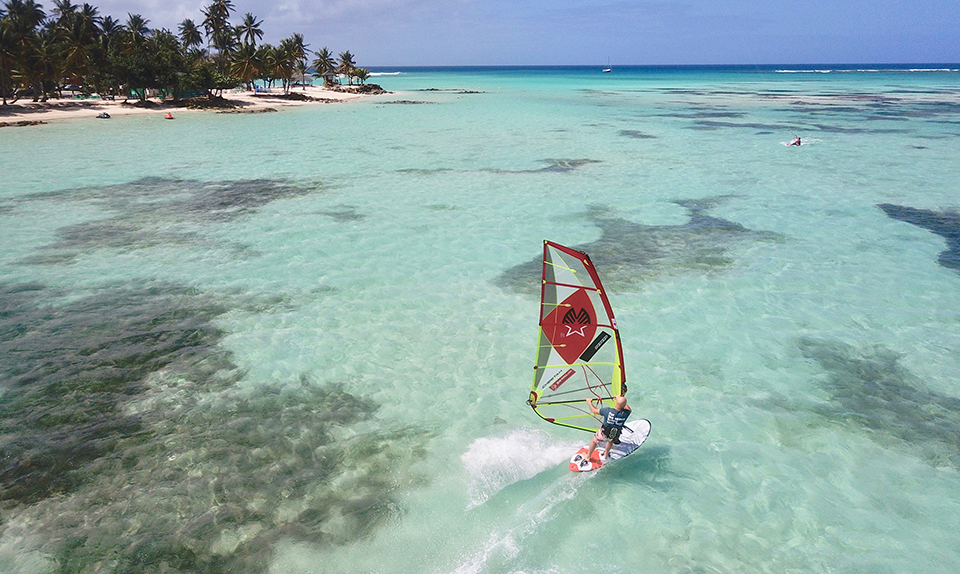 JANE FAUGHNAN
SPORTIF WINDSURF HOLIDAYS WORLDWIDE
www.sportif.travel | 01273 844 919
TOBAGO
Best for Flat water | Clinics | Value
The season starts in December with cross-shore trade winds averaging 15-25 knots. The sailing spot at Pidgeon Point is idyllic with a huge, shallow, flat water, turquoise lagoon and centre offering JP, Fanatic, Neil Pryde and Duotone equipment. Ideal for beginners to advanced freeride, freestyle and now wind foiling. Sportif have the widest range of accommodation from budget to luxury hotels with options for golf, scuba diving, kayaking, sailing, kitesurfing and SUP. We recommend exploring the pristine, protected rainforest in the north or head to Scarborough's local markets.
SPORTIF PRO COACHING CLINICS with Peter Hart and Jem Hall are Jan-Feb-Mar 2020.
BARBADOS
Best for Waves | Beach Hotels | Luxury
Barbados offers great waves, stand up paddle boarding, surfing and other activities such as scuba diving. The most easterly of the Caribbean islands, the British colonial past of Barbados is visible in the historic plantation houses around the island. Barbados has some of the very best beaches, fine dining, luxury hotels and a vibrant nightlife. There are no limits to your wave sailing here with conditions for both classic wave riding and for new moves. A 1-2.5 metres depth over the Silver Sands reef, 250 metres from the shore, creates outside waves of 1-3 metres making Barbados the ideal choice to improve your wave sailing.
BONAIRE & ARUBA
Best for Twin Centre | Eco Adventure  | Nightlife
Lac Bay on the windward side of Bonaire is one of the world's top flat water, slalom and freestyle venues. Cross/Onshore winds average 17 knots + with an extended sailing season from December to August. The youngest windsurfers can learn in the shallows, whilst many of the world's best pros head here to compete and train. Part of the Dutch Antilles, Bonaire is less developed than nearby Aruba and you can enjoy a relaxed beach holiday, stunning scuba diving, eco and cycling tours. Aruba's luxury beach hotels are set on the magnificent, white sand Palm beach with many nearby restaurants, beach clubs, shops and downtown casinos with a more developed, resort feel.
Sportif Travel offer 60+ windsurfing destinations worldwide, ATOL protected holidays –  flights, accommodation, transfers + discounted rental and instruction packages, clinics and camps. Latest spot reviews, conditions and videos online.
Tel: +44 (0)1273 844919 | www.sportif.travel
---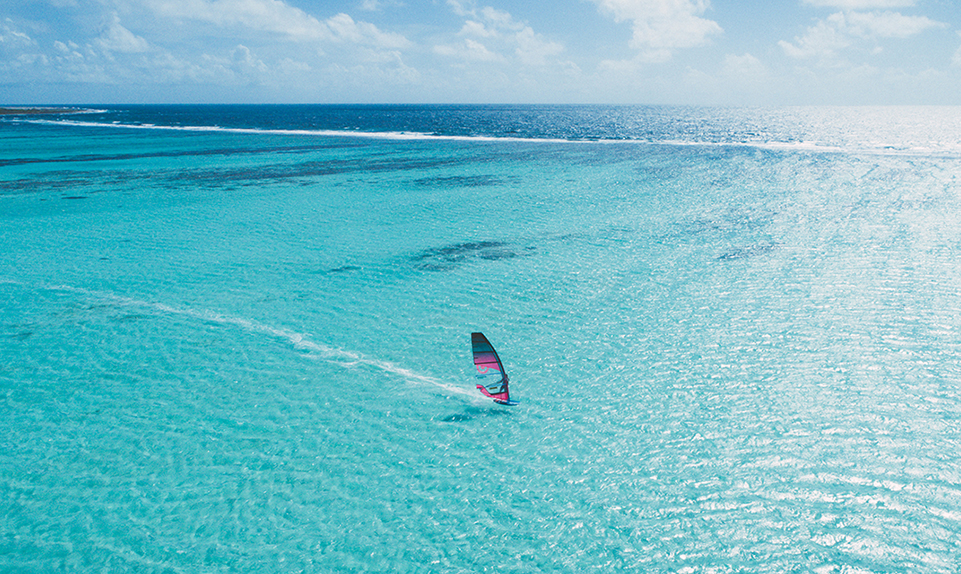 BONAIRE
The best windsurfing holiday spot in the Caribbean has to be Bonaire – part of the Dutch Antilles. With a huge beautiful flat water lagoon exclusively for windsurfers, a well stocked friendly centre and very good hotel right on the water's edge – it just doesn't get any better than Bonaire. Here you can virtually roll out of your bed and onto the water! Already offering great value for money when compared with many of its Caribbean neighbours, Bonaire is also perfect for those travelling with non-windsurfing partners and families with the island also offering fantastic shore diving experiences. 
CABARETE
Cabarete in the Dominican Republic offers a great fun 'Latin' vibe and is perfect for friends or single travellers looking a great time both on and off the water. With reliable wind for most of the year and a variety of conditions to suit all skill levels, Cabarete is one of the most versatile windsurf destinations in the Caribbean. With direct flights from Gatwick or Manchester, getting to Cabarete is a breeze and Planet works with a range of luxury hand-picked accommodation options for the perfect Caribbean holiday!
TOBAGO
Tobago offers a typical Caribbean setting with turquoise water and white sandy beaches and an easy freestyle location with consistent wind that never really gets too strong. Acting as a breakwater, a reef protects the lagoon from the turbulence of the open Caribbean Sea. The flat shallow waters found here are also perfect for beginners or for blasting intermediates. Tobago is one of the Caribbean's unspoiled islands; its fantastic beauty and natural charm slowly hypnotise the visitor into daydreams of staying long past their original return dates.
Speak to a windsurf holiday expert on +44 (0) 1273 921001 or get a real time instant quote via Planet's innovative website: www.planetwindsurfholidays.com.
Planet Windsurf Holidays offers full ATOL & TTA protection.
---
FEATURED MICRO GUIDES
The Reef – Vieux Fort, St. Lucia
Ion Club – Cabarete, Dominican Republic
Dunkerbeck Pro Center – Sorobon, Bonaire
Radical Sports – Tobago