Tweet
WINDSURF MAGAZINE #387 JULY 2019
The July issue is out now!

---
Subscribe and receive your copy in either Print or Digital format.
(Prices include delivery anywhere globally 10 times a year.)

---
Foiling Special: Freeride foils, foil boards & foil sails tested and foil beginner technique tips, Bigbury super swell, Pierre Mortefon profile, coaching clinic advice, Balz Müller, Bavarian lakes guide, desert waves, Jono Dunnett round Europe update, improvement points, Kevin Pritchard.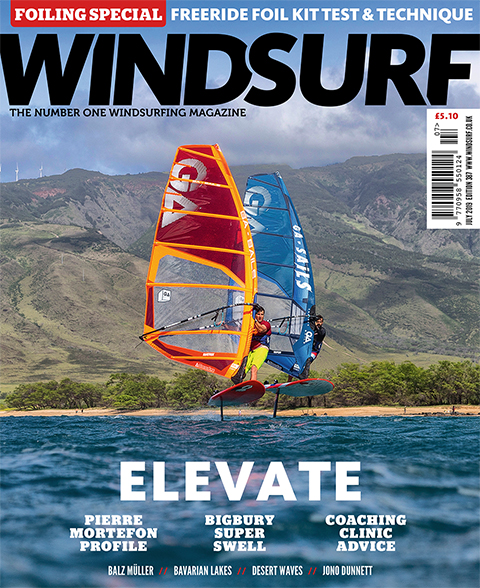 Cover – Cedric Bordes and Ross Williams flying off the coast of Maui.  Photo John Carter.
BIG JUICY READS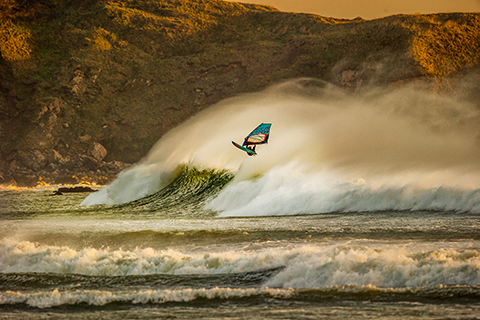 DEVON DREAMS
A huge southwest swell made for an epic mast high plus port tack session at Bigbury, Devon. The lucky crew that scored tell their tale.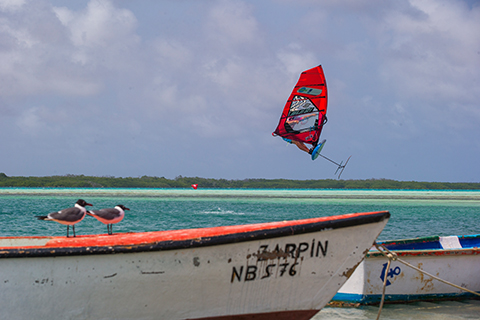 RADICULO
25 year old Balz Müller from Switzerland is the world's most innovative freestyle wind foiler; he tells us more about his unconventional ways.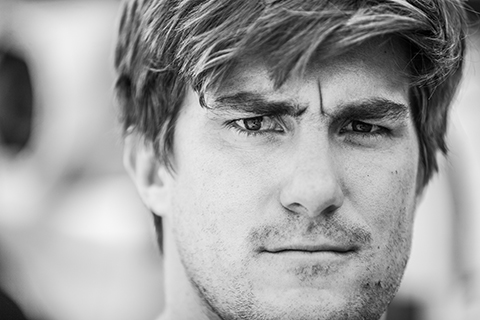 TOP GUN F-14
Pierre Mortefon has proved himself to be one of the PWA slalom tour's most consistent podium placers; he gives us an insight into his world.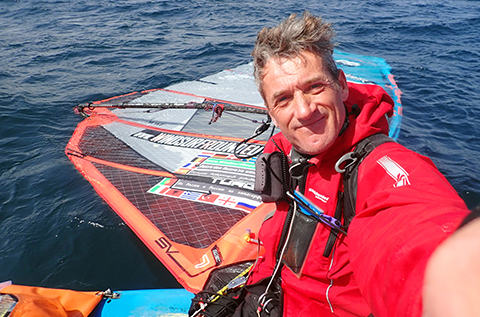 BLACK SEA TALES
Jono Dunnett updates us on his round Europe windsurf adventure as he ventures further into the Black Sea along Turkey's coastline and into Georgia.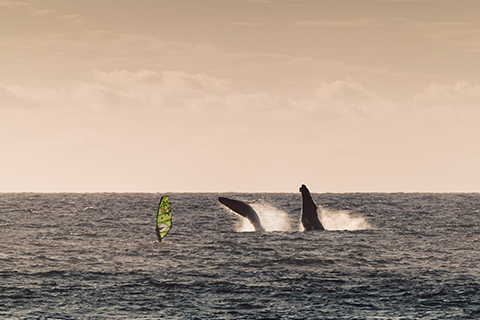 TURN LEFT FOR HUMPBACK HIGHWAY
Fredrik Plantin makes the case for a simple, salty life on the remote northwest Australian coast, living on a diet of wind and waves.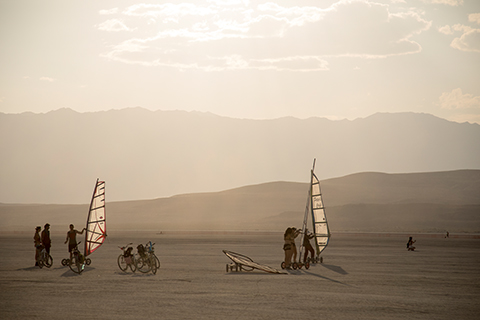 THE BLACK ROCK YACHT CLUB
What does the infamous 'Burning Man' festival in Nevada have to do with windsurfing and what is the Black Rock Yacht Club? Kevin Pritchard explains.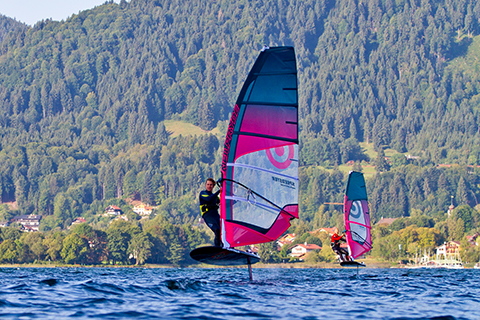 BAVARIAN HIGHS
Bavaria has a thriving windsurfing scene due to its large number of lakes; Andy Lachauer and Michael Krumm give us a guide to its best spots.


GEAR SHED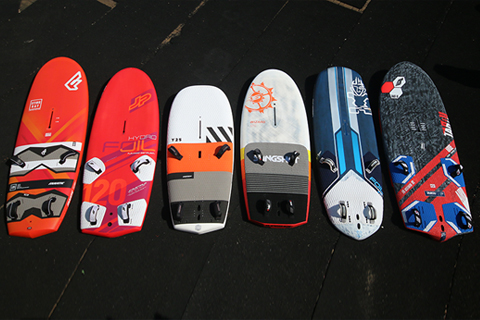 ON TEST: 2019 FREERIDE FOIL BOARDS AND FOILS
The test team look at the latest designs for flying and put them through their paces in UK waters. The line up as follows;
FANATIC FLOW FOIL 1250 and STINGRAY 125,
NEIL PRYDE GLIDE WIND and JP  HYDROFOIL 120 FWS,
RRD WH FLIGHT ALU 85 V2 and POCKET ROCKET 122,
SLINGSHOT HOVER GLIDE FWIND and WIZARD 125,
STARBOARD SUPERCRUISER and FOIL 111,
TABOU AIR RIDE 81 CED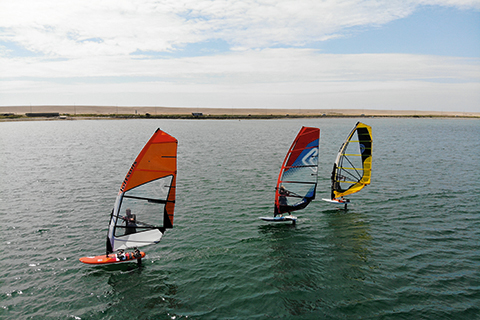 ON TEST: 2019 FREERIDE FOIL SAILS
The test team review a selection of specialist and all-round sails for their freeride foiling capabilities. The line up as follows;
DUOTONE F_TYPE 6.8M,
EZZY HYDRA 6.0M,
GOYA MARK 2 PRO 7.8M,
LOFTSAILS SKYSCAPE 7.6M,
NEIL PRYDE V8 7.7M,
RRD FREEFOIL MK1 5.8M,
SEVERNE GT TURBO 7.5M,
SIMMER 2XC 7.8M

TEKKERS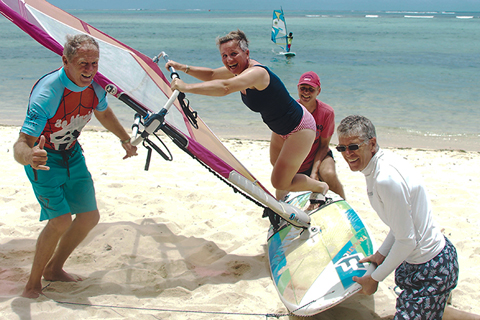 PETER HART MASTERCLASS – THE GENTLE ART OF BEING COACHED
Peter Hart, an instructor with a few thousand coaching hours under his belt, offers comprehensive advice on how to get the most out of tuition.

MOVE ON UP WITH JEM HALL – IMPROVEMENT
This month Jem Hall helps us identify the barriers to improvement and how we can overcome them.

FIRST TIME FOILING
If you are new to 'flying' on a foil then fear not, as Wyatt Miller gives us tips for first time foiling.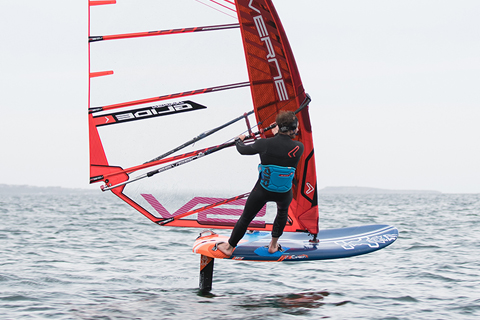 SUSTAINED FLIGHT
You've got up on your foil, but how do you stay up? Sam Ross tells us how.


BOARDSHORTS

LATEST & GREATEST
Game of Thrones has ended, but the battle to bring you the latest and greatest windsurfing news has not; here is the latest non-thrilling instalment.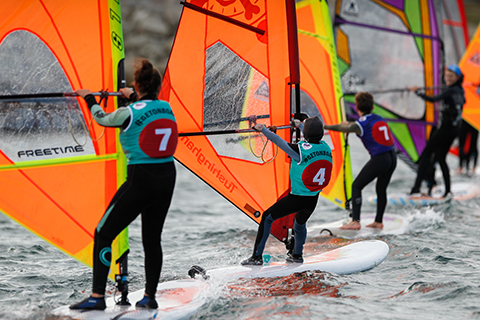 RYA KNOWLEDGE – THE BENEFITS OF WINDSURFING FOR KIDS
The RYA explain why windsurfing helps develop positive character traits.
SITTIN' ON THE DUNNY
EDITORIAL – ELEVATE
The editor takes a look at how windsurfing can help elevate more than our board and body!
AFFAIRS OF THE HART – BIG TRUCKS AND OPEN PRISONS
Many dream of jacking it all in for a life by the sea. Harty talks to a couple who have turned alternate living into an art form.
---
Get your Print or Digital copy now!