Tweet
WINDSURF MAGAZINE #359 SEPTEMBER ISSUE ON SALE NOW
The SEPTEMBER 2016 Issue of the world's only monthly English-language windsurfing magazine is out now!
---
Subscribe or buy your copy here in either Digital or Print versions!
(Prices include delivery anywhere globally 10 times a year.)
Proving grounds: PWA Gran Canaria, Polakow double mast mayhem, St. Ives storm, Vassiliki uncovered, Harty's duck gybes, Teahupo'o tale, Alex Mussolini profile, float and ride technique, Compact wave test, Winter travel guide, road to the top – PWA rookie's story.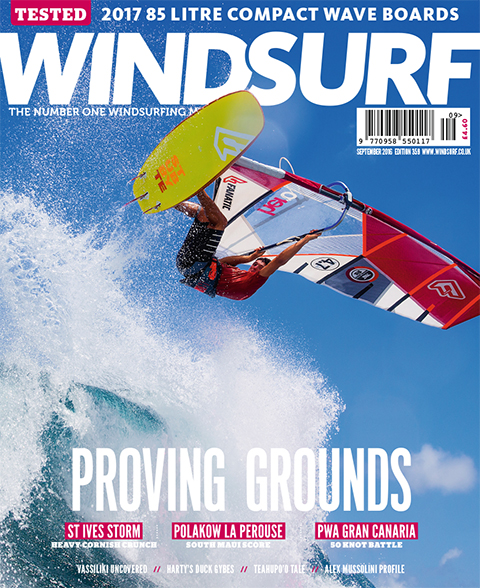 BIG JUICY READS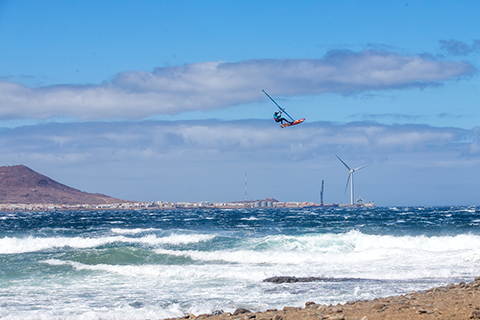 PWA GRAN CANARIA
The first stop on the 2016 PWA Wave tour delivered the 'windiest Pozo ever'. Finn Mullen and a selection of riders report on the wild water action.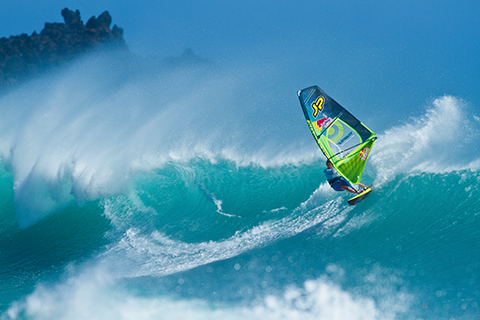 SOLO PEROUSE
Jason Polakow goes big on the south shore of Maui when a pulsing swell lights up the infamous surf break of La Perouse for a solo session. Pozza tells us how he scored.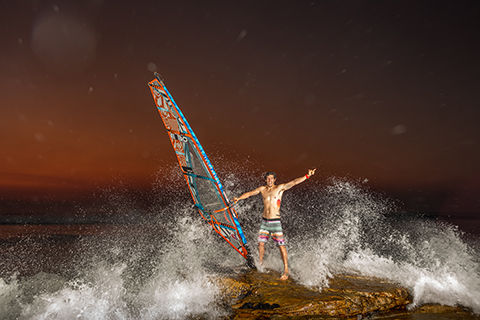 ALEX MUSSOLINI
One of the best wavesailors in the world, Alex Mussolini, tells all as John Skye finds out more from Alex about his life, loves and why "windsurfing is like a relationship."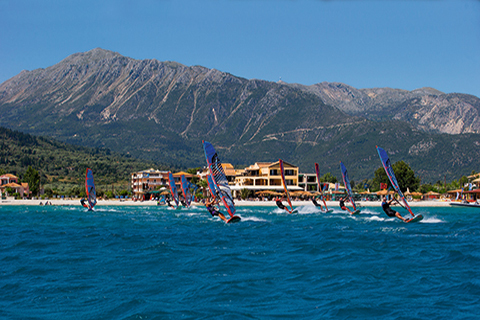 VASS ATTACK
John Carter takes a trip to one of Europe's most popular windsurfing resorts, Vassiliki, to find out why so many people keep returning to this Greek freeride paradise.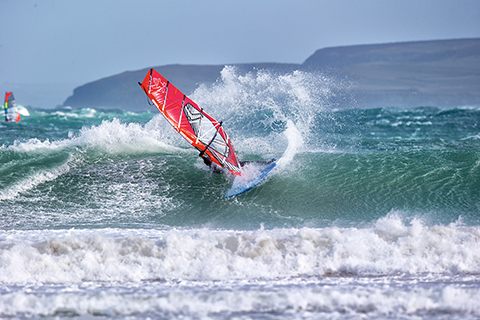 CORNISH CRUNCHER
A deep low pressure forces the Motley crew to shelter in St Ives harbour, which ironically is home to one of Cornwall's heaviest waves. John Carter, Timo Mullen and Duncan Coombs report on a stormy day at sea.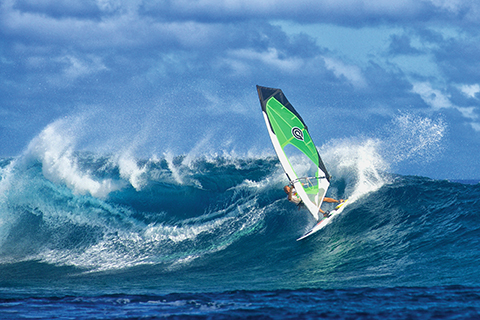 TEAHUPOʻO TALE
Frenchman, Charles 'Charliboy' Vandemeulebroucke, muses on his windsurfing life at Tahiti's world famous break of Teahupoʻo.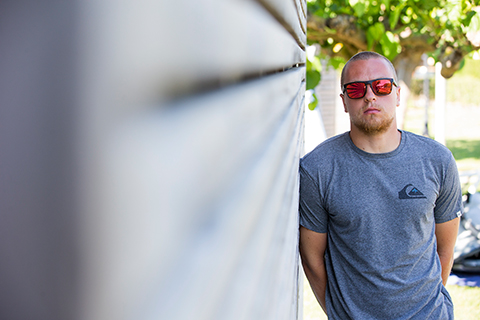 ROAD TO THE TOP
Former youth world slalom champion, Maciek Rutkowski, has his sights firmly set on breaking into the upper ranks of the PWA. He shares his candid thoughts on the challenges of following your dreams.

GEAR SHED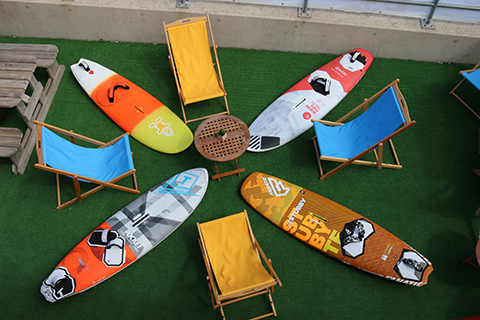 COMPACT WAVE 85 LITRE TEST
We sent our test team out on the road to check out the latest in compact wave board designs from the brands. On test are the
FANATIC STUBBY 88,
STARBOARD REACTOR 82,
QUATRO SUPER MINI 85,
TABOU POCKET 87,

TEKKERS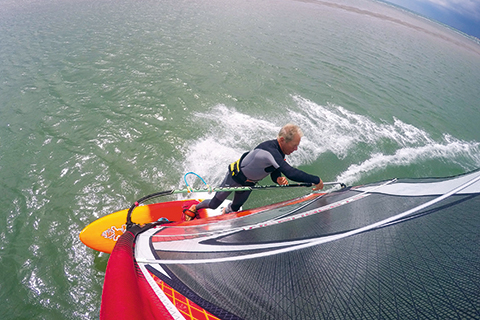 PETER HART TECHNIQUE
DUCK for GLORY. The duck gybe was the first planing freestyle trick. Harty affirms that it's still one of the most rewarding and serves as a technique gateway.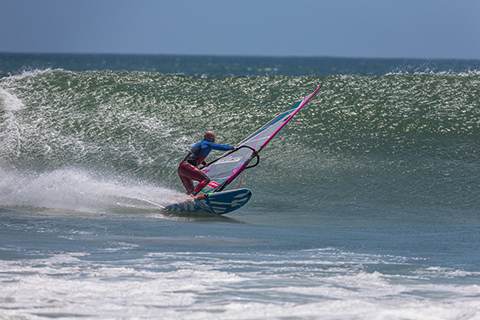 MOVE ON UP WITH JEM HALL
FLOAT and RIDE. Jem gives you the tools to enjoy float and ride wavesailing.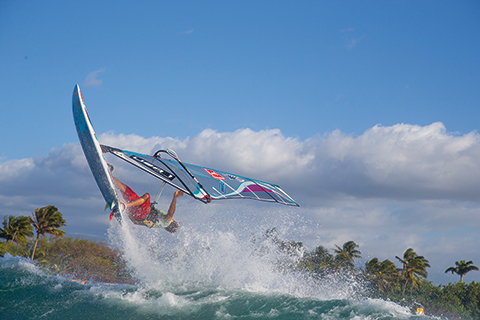 NO HAND PUSHLOOP
Graham Ezzy teaches us how to drop the hands in a pushie but moreover how to face the fear of advanced moves by isolating the main movement of the manoeuvre.

BOARDSHORTS
LATEST & GREATEST
No slow news day stories here, we've hacked into the largest super computer on earth to find out what the latest in windsurfing is all about, burn after reading.
LOWDOWN – NEIL PRYDE V8 2017.
Neil Pryde have relaunched the legendary V8 (last seen in 2009!), we needed to know more and who better than designer Robert Stroj to give us the lowdown!
LOWDOWN – FANATIC STUBBY, FREEWAVE STB AND BLAST.
Fanatic is extending their 'stubby' concept into their 2017 FreeWave and Freeride lines. Fanatic Wave R&D Manager, Klaas Voget, tells us why.
THE BUTTERFLY EFFECT
We find out more about Tatiana Howard, the organiser of "The Butterfly Effect" – a unique social enterprise for empowering women through windsurfing and watersports.
WINTER TRAVEL GUIDE.
We give you the information to beat the winter blues with a look at a selection of spots where you can enjoy some wind and sun as the seasons turn colder.

SITTIN' ON THE DUNNY
EDITORIAL –
The Editor discusses windsurfing's proving grounds from lakes to the high seas; how the constant challenge and evolution of windsurfing helps keep our sport in a healthy state.
AFFAIRS OF THE HART – THE PAST IMPERFECT
… but magical. Harty muses on the past and present strength of brand loyalty in windsurfing.

Get your Print or Digital copy now!