Tweet
WINDSURF MAGAZINE #407 SEPTEMBER 2021
Essence: Traversa ripping on Reunion Island; Bjorn Dunkerbeck, Nico Goyard and Fred Haywood Profiles; Team GB Olympics Report; Peter Hart on rigging issues; Lennart Neubauer's Naxos rampage; Portugal Road Trip; How-To Back Loop; Beautiful Bonaire; María Andrés Freeriding; Catch-up tests.
Subscribe and receive your copy in either premium Print or Digital format.
(Prices include delivery anywhere globally 10 times a year.) Digital edition is available now, print edition in shops and with subscribers soon.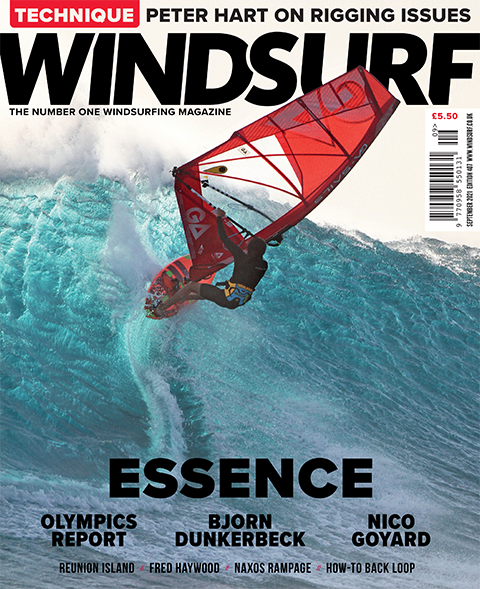 Cover  Thomas Traversa going vert at Pointe au Sel, Reunion Island. Photo Charly Bell.
---

BIG JUICY READS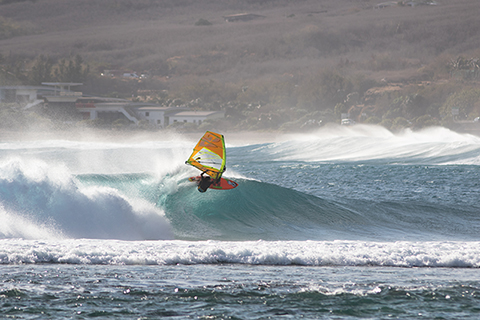 LA RÉUNION
Thomas Traversa casts his worldly eye on the changes in watersports on Réunion Island and international travel since his last visit ten years ago.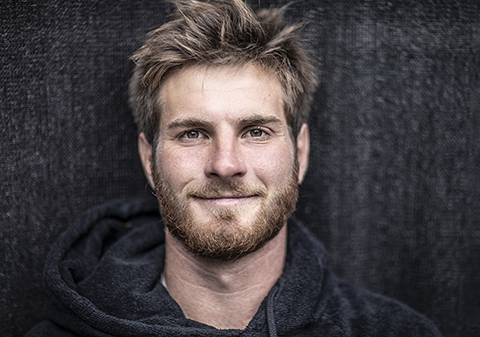 THE FLYING FRENCHMAN
John Carter caught up with Nicolas Goyard, the 2019 PWA foil world champion, to learn more about his life and windsurfing.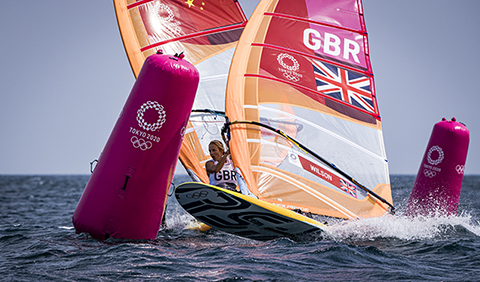 TOKYO TALES
Tom Squires and Emma Wilson tell us all about their Olympic games, while Will Carson, Team GB racing communications manager, gives us a flavour of behind the scenes.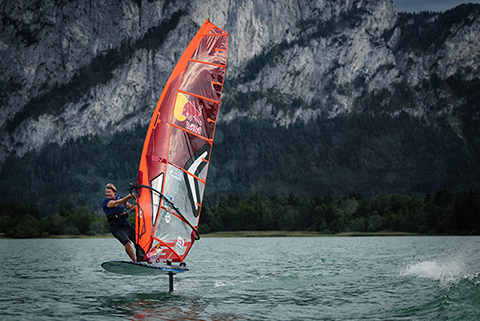 BJORN DUNKERBECK
Forty-two times world champion, Bjorn Dunkerbeck, is one of windsurfing's greatest protagonists. He gives us an insight into his career and thoughts on growing windsurfing.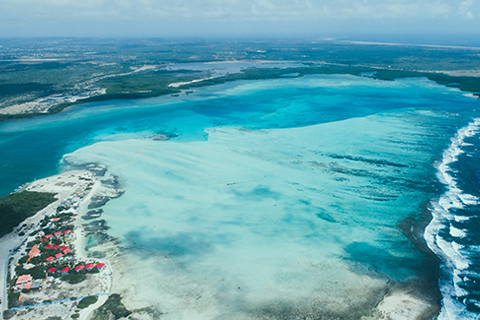 THE BEAUTY OF BONAIRE
Windsurfing instructor Maria Tomasakova tells us why she thinks Bonaire is a paradise for windsurfers, but also offers plenty to do if the wind doesn't blow.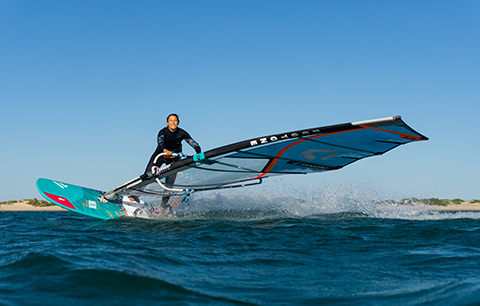 THE ESSENCE OF WINDSURFING
IWT world wave champion, María Andrés, breaks down what she thinks makes our sport tick – the simple act of freeriding!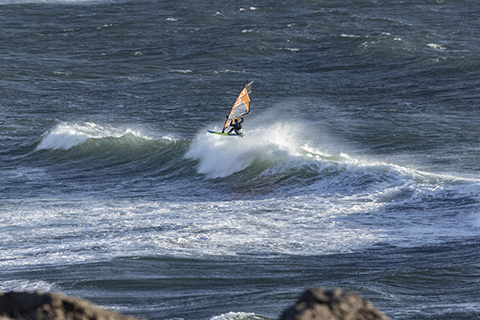 CHASING THE NORTADA
Florian Jung road trips on the west coast of Portugal, windsurfing along the way, courtesy of the famous 'Nortada' wind that blows along the country's western seaboard.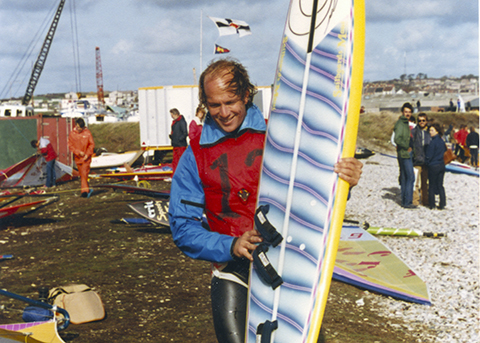 RACING WITH ALOHA
Fred Haywood takes us on a trip down memory lane as he tells us about his pioneering days in windsurfing and his new book – "Racing with Aloha"!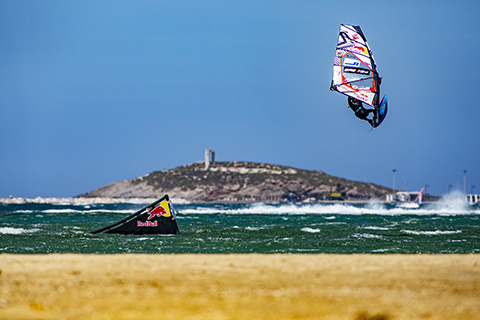 NAXOS RAMPAGE
No waves, no problem …with a bit of DIY and some mad skills! Lennart Neubauer tells us about his rad 'Ramp Project' at his home spot in Naxos, Greece!
CATCH-UP TESTS
The test team play catch-up as they test kit that just missed deadlines – the RRD FIRE 9.0 twin-cam freerace sail, and two all-round wings – the Loftsails Wingnut 5.0 and Vayu Vving 5.4.

TEKKERS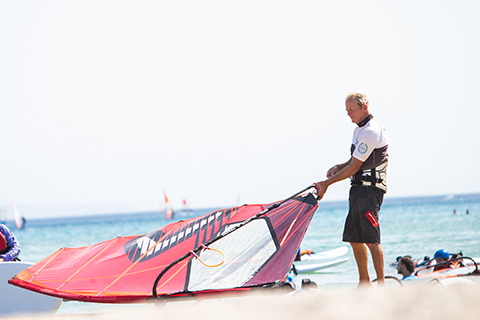 PETER HART MASTERCLASS – SETTINGS AND FEELINGS
When the kit doesn't seem to be working, can you relate the feeling to the setup and do you know what to do about it? Harty explains the commonest rig related issues.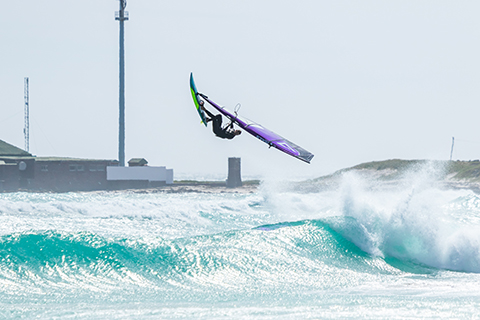 FLORIAN JUNG – HOW-TO BACK LOOP
Florian Jung encourages us to, "Take a look back and jump over your shadow!" as he breaks down how-to back loop!

BOARDSHORTS

LATEST & GREATEST
Day by day, month by month, the press releases line up here to be presented in glorious multicolour, giving you all that is great and new in windsurfing!

SITTIN' ON THE DUNNY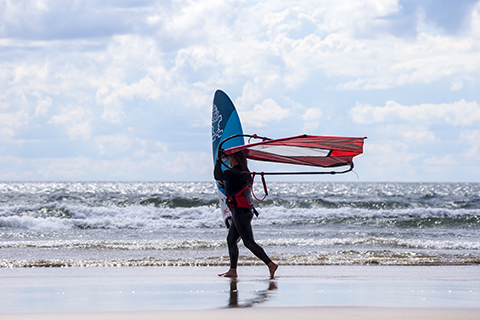 EDITORIAL –  ESSENCE
The Olympics reminds the Ed. of what makes our sport so great.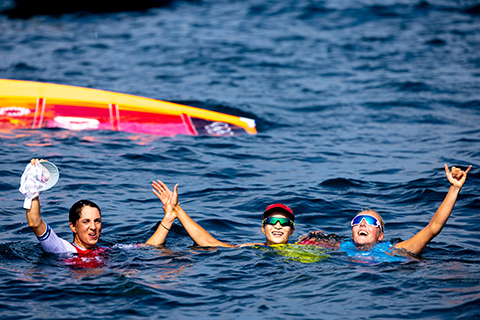 AFFAIRS OF THE HART – AND THE WINNERS OF THE FUN OLYMPICS ARE… 
Harty explains why he thinks that even at the highest level, it seems that the best are actually enjoying what they do!
---
Get your Print or Digital copy now!